Ragesh Dipu, on how C grade movies give its audience an undogmatic and genuine portrayal of the world with all its flaws
French filmmaker Leos Carax's 2012 movie, Holy Motors, opens up with a man waking up and searching for a keyhole in a wall that resembles a forest. Once locating it, he drills a hole with his index finger, opens a door and steps in. In the next shot, he stumbles into a full packed cinema hall, where the faces of the audience are immersed in darkness. The scene was widely critiqued and interpreted, but perhaps the most important analysis of all was where some critics pointed out, that the scene was referring to the many 'gazes' in cinema. For example, while watching a movie, the audience can watch the characters, the characters can watch each other, or the audience and in the some instances, the film-maker can watch either the audience or the characters. These multiple possibilities of gaze in cinema make it a complex system of psychological warfare, depending on which side the perception falls into.
The origin, propagation, and consumption of the B and C grade movies are rooted in this level of seeing. The evolution of these movies is complex and different according to cultural background and visual history of each movie industry. But, scholars often attribute certain genre specifications to them—low budget, poor publicity, lecherous, dark, and cheap entertainment.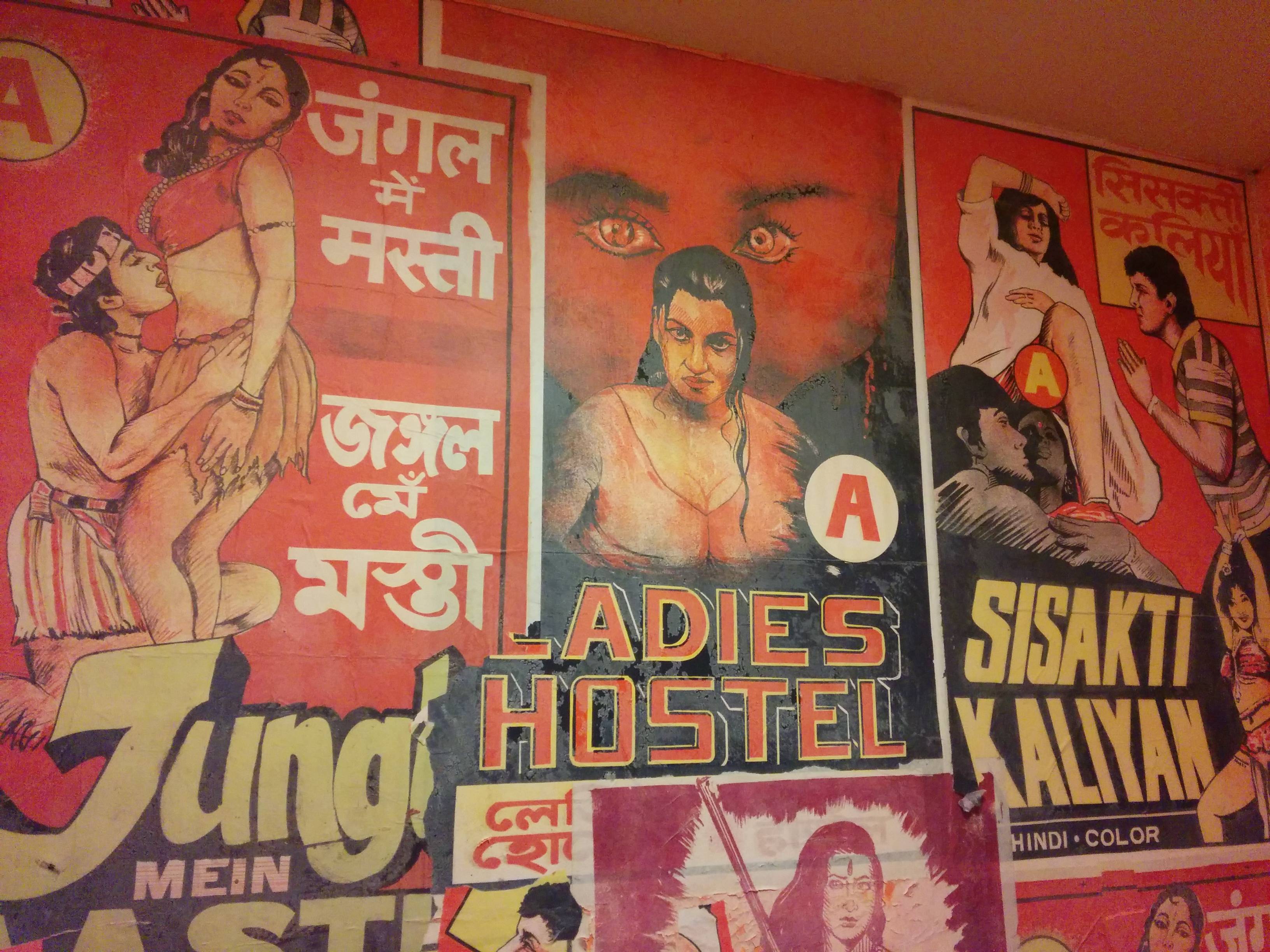 Even though boxing movies into genres is an inevitable part of cinema history, the very act allows certain movies and personalities to escape and get lost through the cracks. A complex system of C grade movies is all the more vulnerable to such a mishap because of its numerous, and often overlapping sub-genres. It doesn't help that each movie industry enjoys its own history and characteristic genre features for B and C grade movies, which are shaped by the moral, cultural, political, and social variants of the society in which the industry functions.
World over, the history of B and C grade movies can be traced back to the late 1920s, the end of the silent era in Hollywood. As Hollywood was undergoing a turbulent transition, anxious to survive the volatile scenario, a scheme of events evolved and the minor players of Hollywood studios started focusing on quickly made, "cheap" movies, to be shown at theatres running with tight austerity measures to save their necks in the battle. A new term, "double feature," came into prominence as the theatres started to offer two movies at the price of one, the second one being a low budget, B or C grade movie.
This system attracted more customers into the cinemas in small town and suburban theatres. Small Hollywood studios identified the money making the potential of these movies, and started pumping money into the production of such movies.  The visible compartmentalisation of B or C movies took  time to evolve and even today, these sections largely overlap each other.
Many researchers consider the 1987 movie, Raat Ke Andhere Mein, directed by Vinod Talwar to be India's first perfect B-grade movie. Indian B movies were often identified with explicit sexual content, gore, horror, and violence, which are either invisible or used in a restricted manner in the mainstream movies. Indian B and C movie directors targeted those viewers who were not satisfied with the moral codes followed by Bollywood and other regional film industries. These viewers demanded more than what the mainstream could offer and B and C grade movies relied on this gap between demand and supply of desires and fantasies to get by.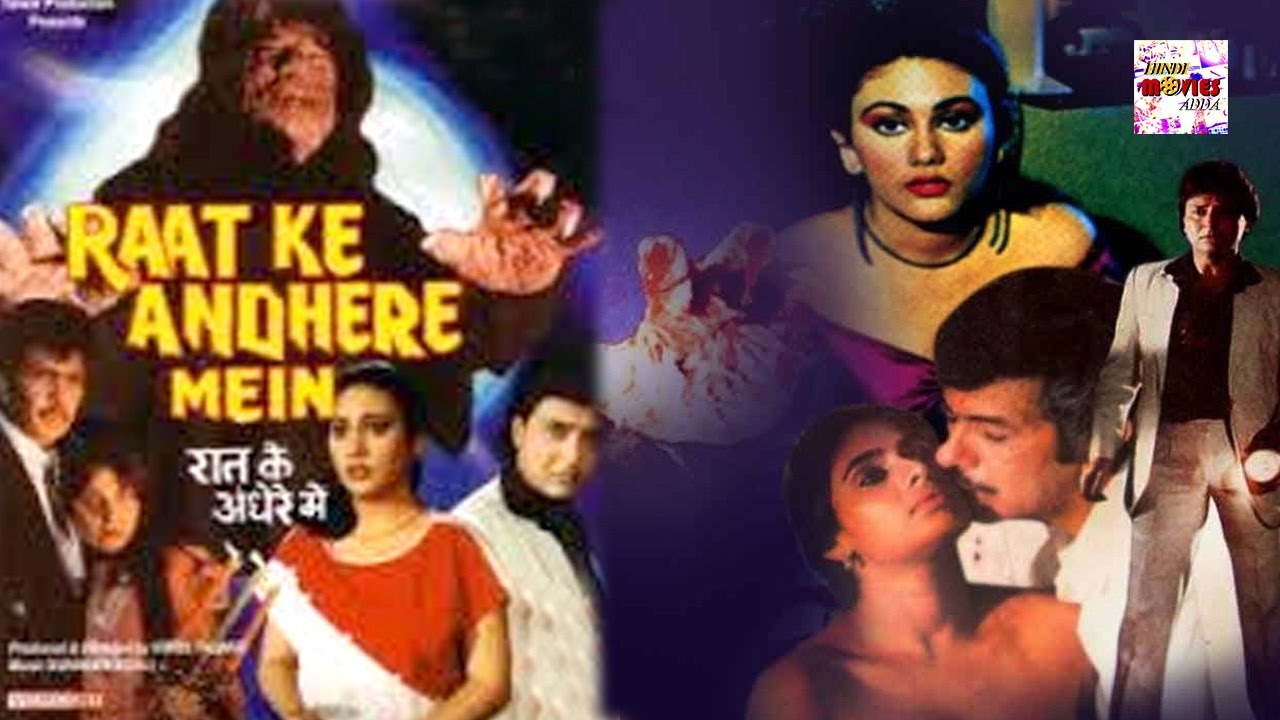 These 'other' movies, grew exponentially as an industry in the 1980s. This was the time they acquired genre specifics and were grouped under the wider term, C grade. In the coming years, they would come to establish a parallel, almost cultish fan following. As the industry grew in its dimensions, there were variants within the industry like B, C, D, and E. These were according to qualities of production and acting. Some of the prominent names in the C grade Bollywood were Vinod Talwar, Mohan Bakri, Raj Kumar Kohli, Joginder, Harinam Singh, Gyanedra Choudhari, SR Pratap, and K Apaiya. The most celebrated director of C grade, Kanti Shah, started making movies in the early 90s and made many cult hits during his long career. Gradually, like in Hollywood, Bollywood established desi sub-genre in C grade movies, such as horror, daaku, jungle, tarzan, erotica, naag, and action. The seven brothers of Ramsays laid foundation of the horror genre in India with their pioneering movies in the 70s and 80s.
In India, where the predominant film industry runs mostly on clichés, success formulas, and stardom, C grade movies offer an escapade from boredom to the moviegoers who dare to taste the unknown. C grade movies welcome them with an undogmatic and genuine portrayal of the human world with all its flaws and blemishes. Even though the execution, plot, technics, and acting are poor, according to the mainstream standards, most people feel these movies as funny and genuine. They tax on man's deepest fears, perverse fantasies, erotica, and inhibitions, which are buried under by the mandates of civilisation and society. By addressing these intimidating and often embarrassing features without any moral pretensions, C grade movies gather a cult following, not only in Bollywood but in the regional industries also. Viewers take its raw craftsmanship, poor acting, and flawed production values as a genre specific phenomenon rather than failures.
Unlike Hollywood, Indian C movies don't get tempted by cheesy sci-fi thrillers, as Indian viewers are more keen on towards ghosts, demons, erotica, and gore. In order keep a check on diminutive budgets, the filmmakers often hire inept writers, non-actors, clumsy technicians, and use a lot of stock situations. This odd combination of flaws constitutes the unique selling proposition of C movies—imperfection. Even titles like, Do Gaz zamen Ke Neeche, Insaan Bana Shaitan, Pyaasi Bhootni, and Galiyon ka Badshah, use their names to tickle imagination. C movies often gimmick or ridicule mainstream movie templates with baffling dialogues and situations. With their absurd plot, odd locations and weird dialogues, these movies have now garnered a cult following across classes. Even then, these movies are rarely studied or archived.
In Hollywood, the low grade movie industry found its identity with the help of critics, mainstream film theorists, and popular directors who took special interest and inspiration in the genre. Quentin Tarantino often reveals his affinity with the B movies, thanks to his short stint as an office assistant in a video archive in the late 80s.
Others like Martin Scorsese and Robert Rodriguez also paid homage to the influences of B movies in their conversations. The exclusive movie world had even opened up its doors to iconic B grade filmmakers like Ed Wood and Roger Corman, and considered them significant figures in the history of cinema for their distinctive style of  filmmaking. Hollywood stars like Humphrey Bogart, Jack Nicholson and John Wayne found their footing in Hollywood through the B movies.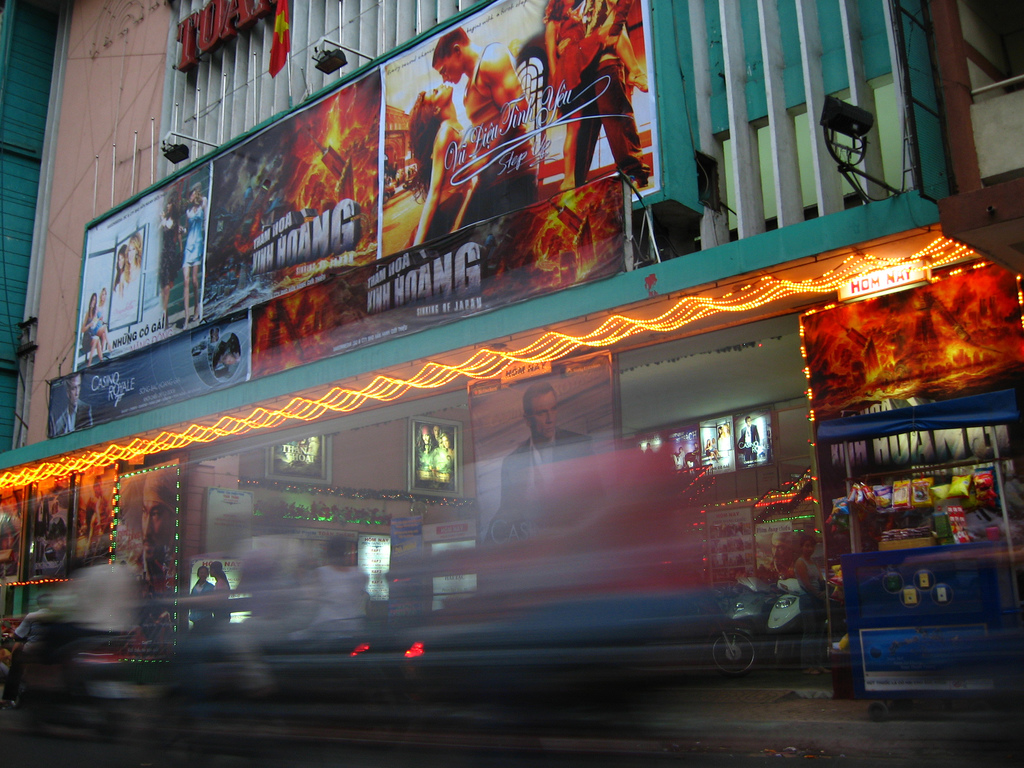 The Indian C grade movie industry meanwhile still faces discrimination from mainstream conversations. While the media often treats it as the underbelly that mooches off a man's darkest desires, critics look down upon it for poor technical production and acting parameters. Ironically, even the viewer's deal with it as a clandestine partner in their guilty pleasures which they dare not talk about publicly. This is of-course closely linked to the ways in which Indians define discourse on sex, erotica, taboos, embarrassment, beauty and ugliness.
A closer look at the C grade system reveals a complex, symbiotic pattern constituted of filmmakers, who are either churned up by the hostile mainstream, or those who want to learn every nook and corner of the filmmaking process at a lower cost and, producers who want to capitalise the talent and workforce at the lowest rates available, compared to the massive and often stipulate remunerations and other expenses in the mainstream. The most vulnerable sect in the system is the actors who take up the job for survival, after being seduced and ignored by the dream machine, Bollywood. While sheer passion and struggle rule the filmmakers and actors, the producers aim for quick returns of their money at the cost of cheap thrills, perverse motifs, dark fantasies, horror, and gore.
Cinema can't mask its voyeuristic attributes with the entertainment or aesthetic credentials. While the mainstream movies restrict and polish those voyeuristic possibilities, C grade movies unleash the viewer gazes into the wild. It's a gaze fixed into another person's secret and reveals terrible thoughts, insecurities, fantasies and vulnerabilities, which are suppressed because they are too embarrassing to express into the world. Apart from the cheap thrills, baffling scenes, erotica, and animated acting, the ingenuity in portraying complex humanness without embarrassment, and the emotional assurance it provides to the viewers are what make C grade movies such a necessary cult of every underbelly.
Republished with permission from Bollywoodirect