Aditya Arya has spent his life collecting and documenting the evolution of photo cameras, writes Suyashi Smridhi
When people bring down forgotten dusty albums tucked away in a corner, they realise how important it is to chronicle one's history, to revisit the past, to remember their roots. Only a few invest in photography as an art form, as a means to capture reality as they see it. Fewer still, delve into investigating photography both as an art form and as a chronicler of history. The rarest of all are those who look into the paraphernalia of photography, of the equipments that remind us that even reality has its own magic. Such is Aditya Arya. Not only does he collect, curate and archive rare collections of photographic expeditions through the Aditya Arya archive and the Indian Archive Foundation, he also runs a Museum, "The Museo Camera- Centre of Photography" from the basement of his apartment in DLF phase 3, Gurgaon. The Museum has a collection of about a 1000 cameras from different periods in history.
"I am always very curious. Whenever I received a toy, I used to take it apart in 10 minutes to see what is inside the damn thing. You know a battery or a motor, what makes it work. So that inquisitiveness, to look inside things, how things work fascinated me. When I was in my 30s, I bought an engine of a car, a complete Maruti and employed a guy to slice it into half, so you could see how things were working up and down. Similarly, since I was a photographer, for me, to understand how the camera evolved, the whole evolution of photography relies on it. This is how the idea of a museum displaying cameras came up", says Arya.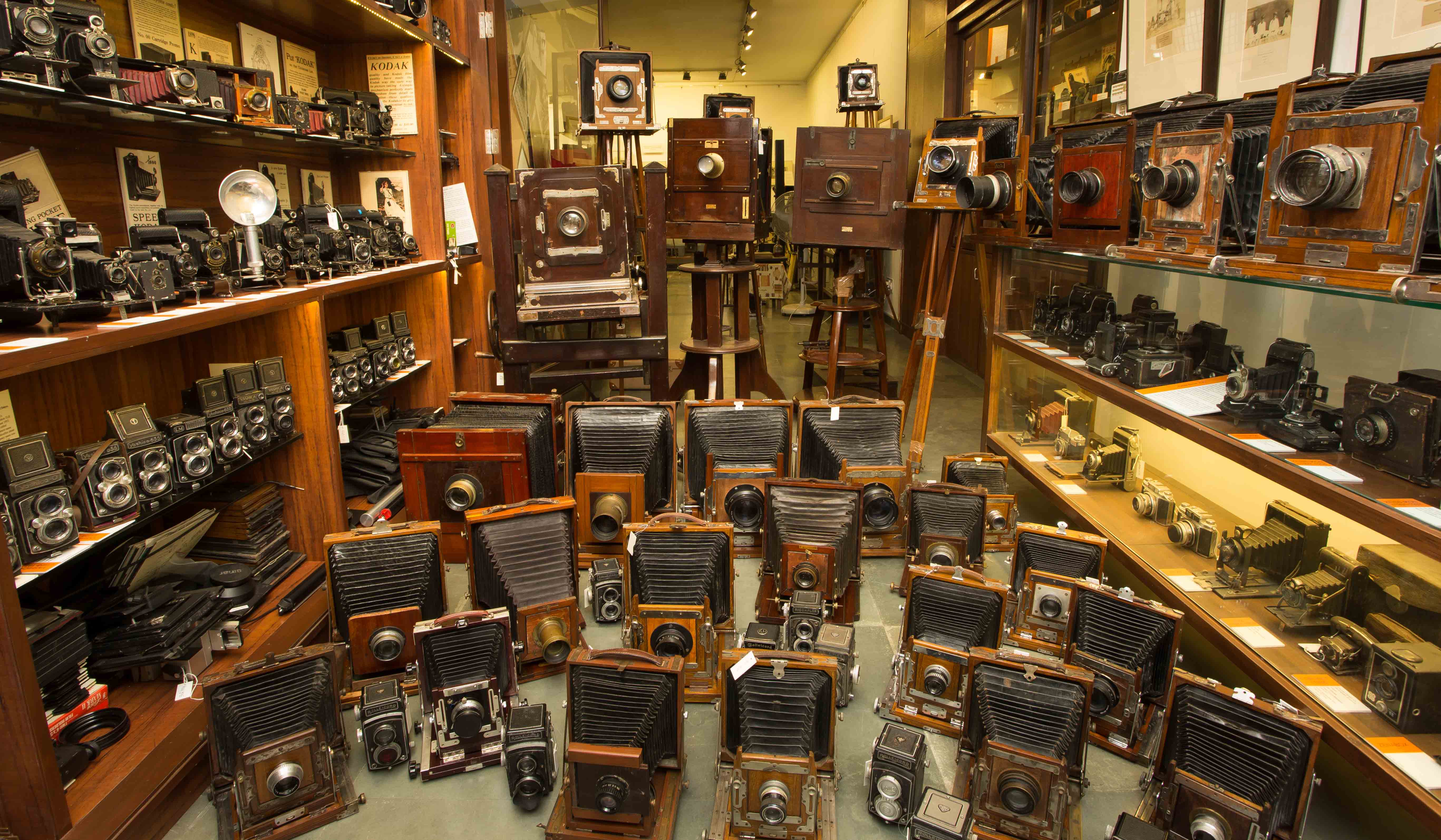 In an age where even access to a phone was difficult, Aditya Arya got his first camera at the age of 25. On excursions in the 1970s to the Sunday markets and Kabadi bazaar in Chandani Chowk and Jama Masjid introduced to him by his father, he saw a lot of fascinating old stuff and slowly began collecting random pieces. "One had the time to indulge those days. Nowadays, everybody has an agenda today. You have a sheet to tick mark, I've been to this place, I have done this, I have done that. But all of this came naturally to me. It was quite organic," says Arya. He has lived or worked in almost all major cities in India and led expeditions. Arya's lived experiences are so diverse and vast that on some days, he worked on assignments that involved covering slums and featuring a famed person, all in the same day. "My passion became my obsession", he further adds.
Arya has been collecting cameras for over 40 years, but establishing a museum came with its own added problems and difficulties. Once, while trying to bring cameras from abroad into India, Arya was stopped by a custom officer who remarked that he was bringing in rubbish into India. "There is a law, you are not allowed to bring rubbish into India. It is basically used to protect against people who import old stuff which the West is trying to get rid off, like old computers and monitors. It is an anti-dumping law", informs Arya. The Custom Officer threatened to sue him but he appealed to a senior Custom Officer and tried to explain what he was trying to do. "He came and saw the Museum and actually said, 'Oh, I am impressed!', so he told his Officer that he can charge Arya, but cannot not allow him to take the cameras to the Museum", recalls Arya.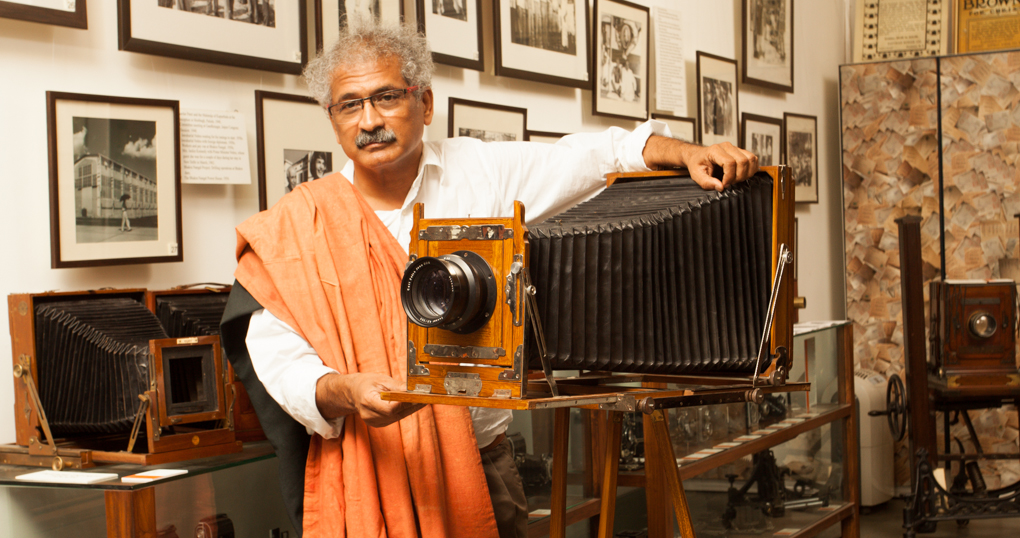 There have been a plethora of other obstacles that have prevented Arya from spreading word about the Museum, the primary problem being related to space. "We opened to public in 2009. Before that it was limited to me and my friends. A lot of newspapers started writing about the Museum. More people started coming to visit". IAS officers started approaching Arya about the intention of his establishments. "The idea is to leave behind a legacy for posterity", says Arya. Since the Museum is currently based out of the basement of Arya's home, there is hardly any space to display the cameras, let alone have space for a large audience to come and visit. At the moment, visitations are by appointment only. However, in association with the Municipal Corporation Gurgaon, a space of about 18000 sq feet is being worked upon, so that the Museum can accommodate the collection as well as host the public easily and efficiently.
Along with the Museum, Arya also runs the Indian Archive Foundation that organises various workshops. In collaboration with schools, colleges and photography societies, Arya focuses on workshops that give insight into the process of developing photographs. "In association with the Indian Habitat Centre, we just culminated a workshop on Cyanotype processes. We are trying to popularise some of the old methods of photography from the 1850s when photography was just beginning", informs Arya. He also runs one of the biggest grants for young photographs in the country. Other projects include one on the Aravallis, a photographic-documentary project that will culminate into a huge show in the Indian Habitat Centre in the months of October and November. Its curtain raiser is currently in display at the Jor Bagh Metro Station. "I feel that one of the most important roles of photography is its ability to document and showcase for posterity and preserve for them whatever you see", says Arya. He further adds, "In my Museum, I have a poster that says Photography is strictly allowed", making his dedication to photography more apparent.