Fresh off the heels of his latest exhibition, sbcltr caught up with the visual artist to understand more about his work and art making process
28-year-old visual artist, Sajid Wajid Shaikh recently finished exhibiting his second solo show in Mumbai. Amygdala Anomalies, was an experiment that sought to explore "the constant conflict between fear and fascination-invoked by the unseen, unheard and unknown." It was an audio visual project that took Shaikh three years to complete and had him collaborating with 14 musicians and sound designers who interpreted each of his illustrated characters, giving them their own sounds and bringing them to life.
This was Shaikh's second solo show and was a clear departure from tradition. Shaikh also understands that it is as much as about the experience, as it is about art.  If the challenge posed to each artist today is a way to keep their audience engaged, Shaikh seems to have found the perfect fit for his largely urban and contemporary audience. Amygdala Anomalies had the artwork displayed on a plasma screen, along with their own soundtrack for the audience to experience. There were also three 'secret' performances by Lawntuba, Zanuski and Cowboy and Sailorman.
"For me, the show was special because I liked the way the artist amalgamated sound and art. Sometimes AV (audio visual) shows can be a bit disjointed but I felt this fit together seamlessly," says 30-year-old Rishabh Ghatge, who saw the exhibit live over the weekend. For this reason, sbcltr caught up with the artist, to understand more about his work and process.
Read the excerpts below.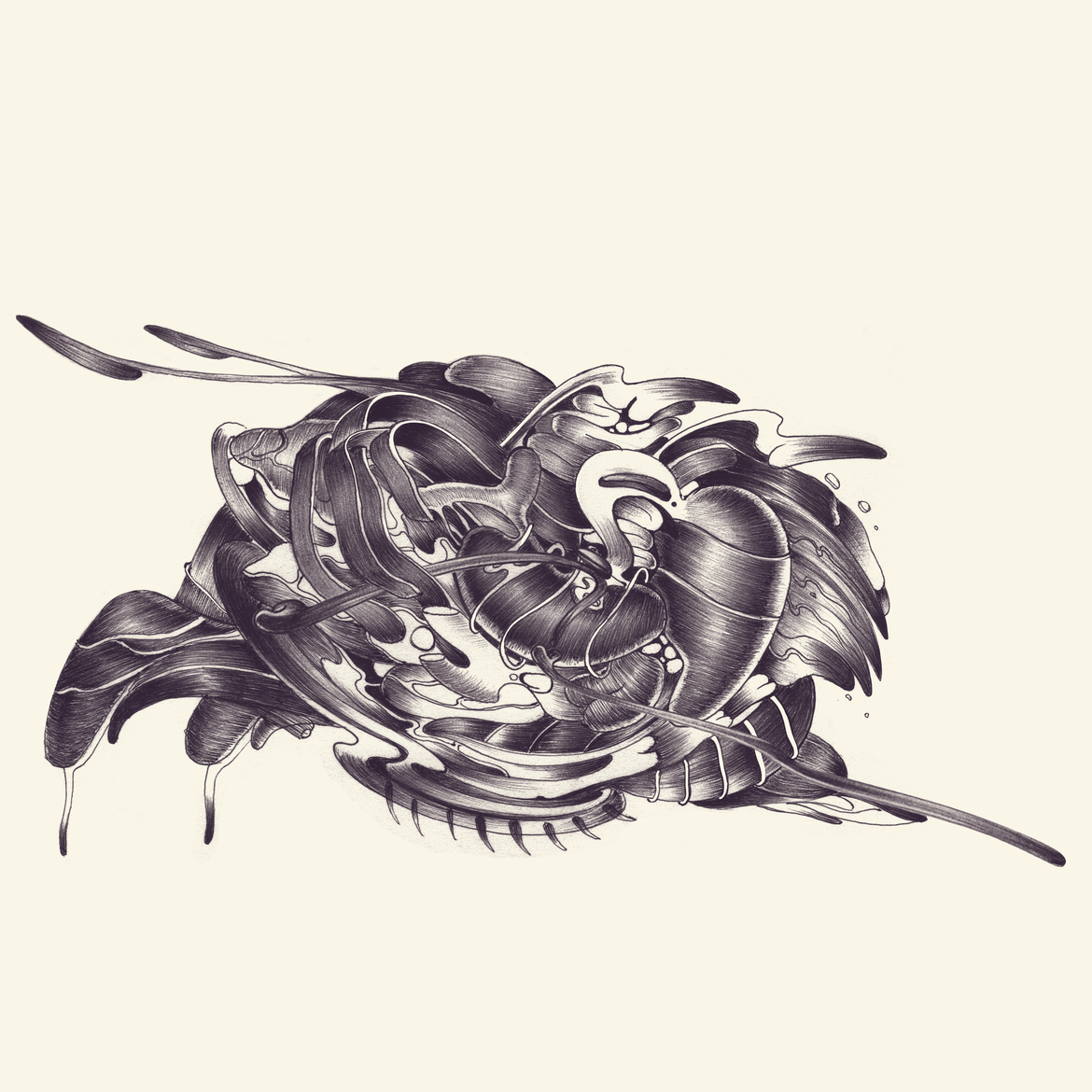 Tell us a bit about yourself. Is it true that you were in advertising earlier? How did you transition from ad art to full time artist? 
I am a multidisciplinary artist based in Mumbai. I did have a stint in advertising as an Art Director at Contract Advertising. I've always been keen on fusing different genres and media to communicate meta ideas. After a point, I realised that advertising was not the right place for me to pursue this vision.  That was the first step towards me becoming a full-time artist.
What has been the most challenging aspect of being an artist?
Dealing with contracts and money has always been the most challenging aspect for me.
How do you feel you have evolved since your last show? 
Constant evolution is something I truly believe in. In a way, it forms the backbone of my work. Though it hasn't even been a year since my last show, I feel I've evolved massively as an artist in that span. While my first show was an ensemble of portraits, the upcoming 'Amygdala Anomalies' is in a purely experimental space with audio, visuals, ambience and interactivity coming together. It's an attempt at pushing the envelope as far as the way art is consumed goes.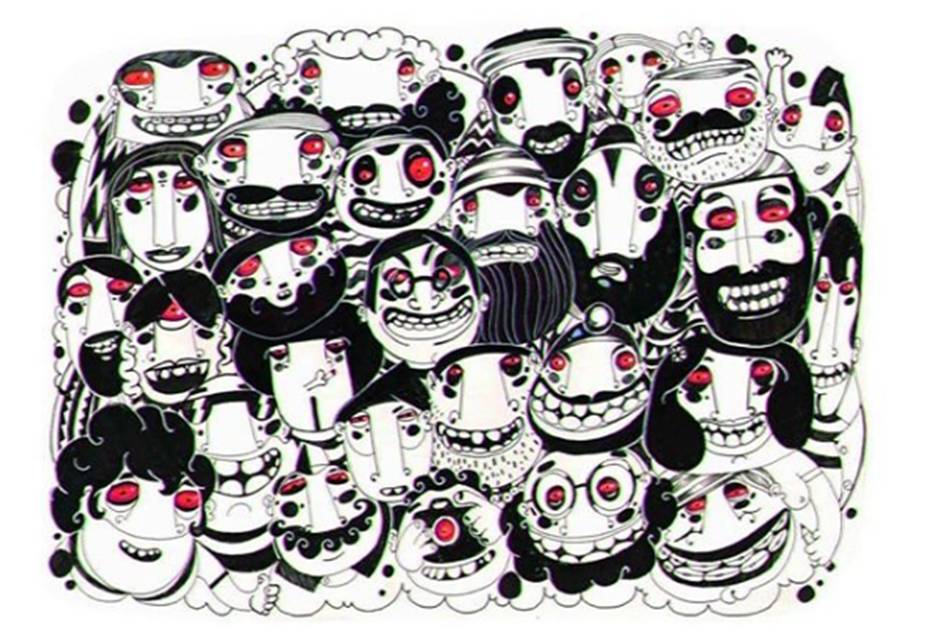 What is it that inspires you the most?
Music. Fine art. The Internet.
Take us through your art making process
It varies from project to project. Amygdala Anomalies is based on Surrealist Automatism. In this process, you deliberately suppress conscious control and let the subconscious take over.
We heard that you're also working on a zine, tell us a little about it.
Last year me and my interns from Srishti were working on a zine called Aja Zine where we invented chairs that people can't sit on. The idea was to make the idea of an object pointless.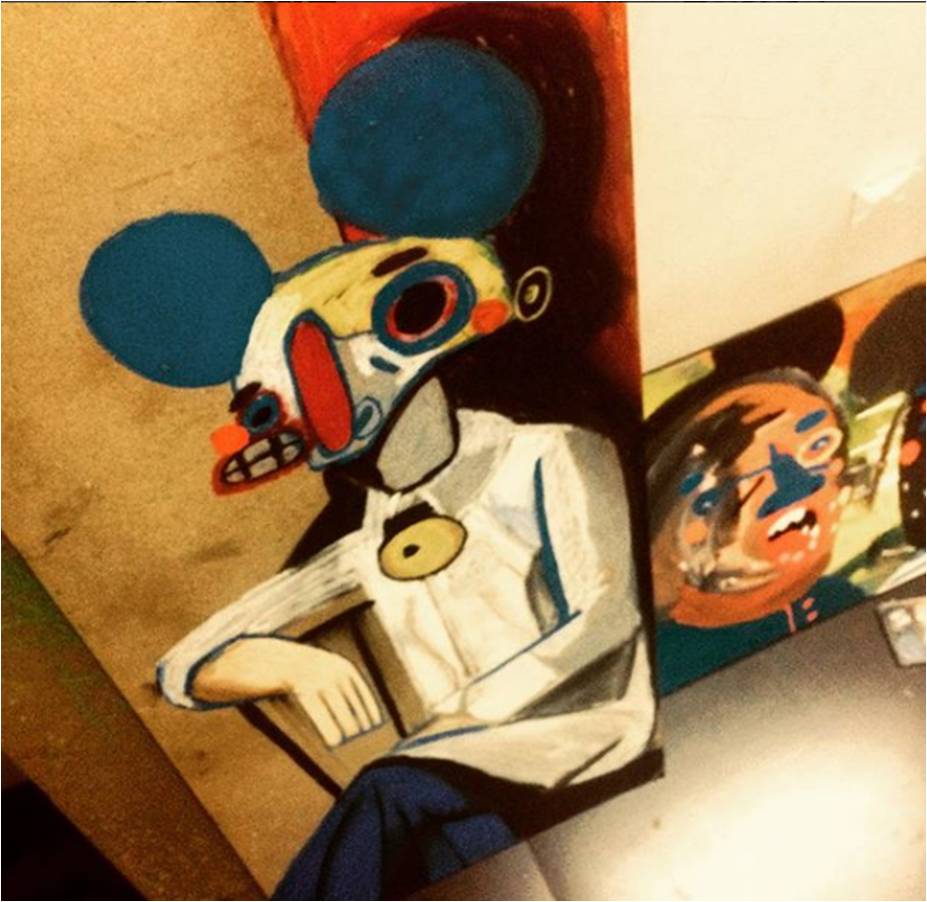 Where can we buy your art? Do you buy art? What is the most expensive art work you own?
My work is available on few online platforms like Floating Canvas Company and Kultureshop. Mostly I sell it directly online via my Instagram. I do buy work from fellow artists but mostly it's a barter.
Any advice to young artists? 
Push the envelope and watch it bend.