From Bengaluru to London, Vedant Vaishampayan, on the people who are speaking up against the majoritarian Indian government through #NotInMyName
Sparks flew and we were silent. Promises were crushed and we stood silent. Murderers were honored with our national flag and we stayed silent. Homes were destroyed in the name of God and (no points for guessing this) we kept silent. As the last of our patience crumbles away, we see blood splattering across the cheap blue seat cover and multiple eyes follow the white skull cap as it flutters to the ground where a murky foot waits to stamp across it.
"As I read the news of Junaid's lynching on Friday evening, I felt shocked and I broke into tears. I felt I won't be able to look myself in the eye if I kept quiet now. I won't be able to look myself in the eye." says Saba Dewan, a Gurugram based film-maker, organizer of the #NotInMyName protests in Delhi and a heavily vested citizen of this country who firmly believes in the ideals put forth by the Constitution. Speaking to sbcltr on the issue  of communal violence, she states that young Junaid's lynching was simply the tip of the iceberg. "It had reached that point where you said enough. We can't stay silent any longer. We have to get out there and oppose this systemic violence."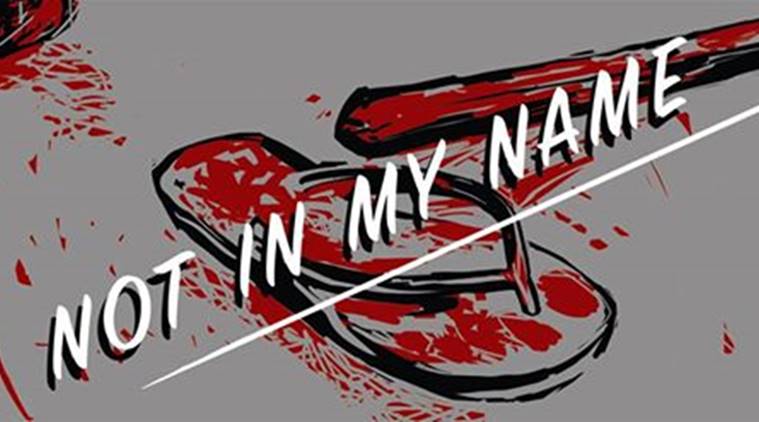 Not an individual who is a part of many street protests, Dewan waited for some organization or political party to take the lead and initiate a protest which she could be an active part of, but sadly that didn't happen. As frustrations mounted, and the silence of the Government descended like a cloud of suffocation, Saba had had enough. Immediately on the front, with the help of her partner Rahul Roy, they brought the complete event together in a matter of 3 days on 28th June.
What was most interesting to note about this protest was that it was not backed by any political organisation but by real people on the ground.It was, as Dewan mentions, a spontaneous effort driven by spontaneous anger of the common man.
In her film Subtext of Anger, filmmaker Vandana Kohli examines the emotional and physiological costs of living in a world that seems to be chronically agitated, locked in a pattern of fight or flight responses. The film classifies anger into two types, one that is born to self-harm and destruct, the other borne out of righteousness that translates into action and is actually good for you. The 'spontaneous anger' that Dewan talks of is the righteous anger that translated a feeling of frustration into action.
What started as anger against the impunity that cow vigilante mobs enjoy. Saba asks us to revisit the first lynching of Mohammed Akhlaq back in 2015, when he was brutally murder by a mob, lead by a Mahesh Sharma in Dadri.
After this horrifying incidence, Mahesh Sharma died of medical reasons. His dead body was honored with the National Flag of India and a Cabinet Minister visited to pay his condolences (yes you read that right). "I am deeply worried what going to happen to this country. We can't stay silent any longer. Silence is a crime," she says.
Dewan isn't the only one that has been feeling the desperation and anger. Multiple individuals across the country and elsewhere have taken it upon themselves to raise their voices in dissent.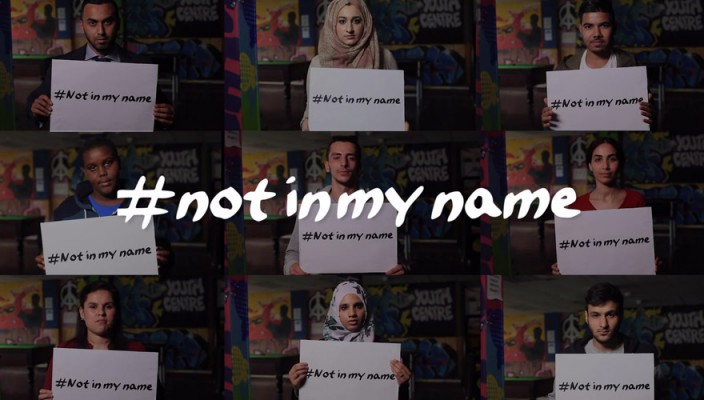 Amongst these, one that comes across is Chennai based behavioral scientist, Yogesh Parmar. Shocked by the recent bursts of violence and the general apathy, he wrote,"Stained in Red. With the blood of a sixteen year old. You. Yes, that's you, ma'am. And you, sir. It doesn't matter whether we know each other or not. And I am not sure if you noticed. But you, and I, are stained in red. With the blood of a sixteen year old."
After this post went "mildly viral" to quote the man himself, Parmar was on the receiving end of a lot online abuse and even death threats.  Not deterred, Parmar too organised a protest, putting aside all other work and "even some hygiene factors like sleep exercise and meditation."  The Chennai protest was a huge success, Yogesh watched as the digit ticker on the event he created on Facebook climbed steadily from single digits to triple and finally four digits.
After the event was galvanized into a reality which Yogesh Parmar and his associates positively couldn't foresee, Yogesh's Facebook page flaunted an article acknowledging  the good, the great and the ugly of these last few days. "May the Silent be damned," it proclaimed proudly.
Parmar worked with a fellow associate, Karthik Venkatesh who incidentally is also the person behind the Bangalore #NotInMyName protests. He constructs that Junaid Khan's brutal murder was the trigger that released the dam of anger that festered within the populace of India. As he speaks of the efforts that went in the making of this protest he says, "One wasn't thinking as much as reacting. I had concerns. I created an FB event to which others responded. There was no conscious mobilisation. It was purely voluntary." Venkatesh firmly believes the solution is to instill constitutional values in letter and spirit and implement the rule of law. The constitutional value of equality is the most important thing one must remember at this time. 
As the dust settled but the protest still stood fresh, Alka Joshi, the convener of Pune based activist group "Lokayat" staged a demonstration with fellow Lokayat members in Pune on the 29th. With only a 100 attendees expected, mostly members, the rally didn't have much of a distance to cover when along the horizon Joshi noticed another set of protesters approaching with the #NotInMyName placards held high. Initially planned as a Lokayat protest, it was garnered with the #NotInMyName posters; a happy coincidence on the backdrop of horrifying incidents. Lokayat's protest was also joined by noteworthy members of the Marathi society, like Baba Adhav. Amidst this melange of individuals and organizations united by a single concern, one could spot the leaders of some Muslim organizations as well.
Alka Joshi fondly remembers this event and says," This was a welcome occurrence as people had vested their sentiments in this campaign." Firm on her stand against the agendas she believes the Modi lead government is spreading, Joshi says, "The Modi government has always propagated anti – Muslim and Hindu Rashtra ideologies. This is what is emboldening the cow vigilantes and suppressing the minorities like Dalits and Muslims further."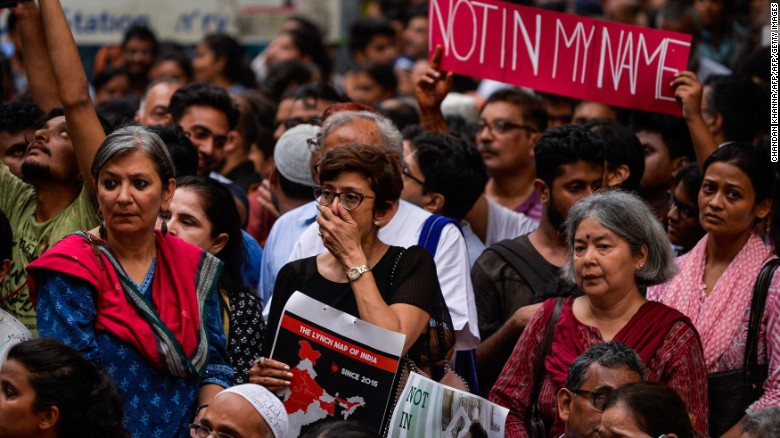 Straying away from the continent, the denizens of London were part of another initiative held to provide vent to those increasingly frustrated with the politics of the government today. Kunal Purohit, the co-founder of SOAS India Society says that they have been following the recent happenings in India very closely. In fact, the SOAS India Society which organised these protests is a body of students who are interested in engaging with India and her issues. We had been planning to engage with the issue of these communal lynchings because we care for India and we wanted to make a statement that this cannot go on. "Only on Monday did we find out that it was being held simultaneously in more than one city in India. That's when we felt that it was important to make a statement from here in London, from the people who care about India."
Voicing his anguish against the current ruling system, Purohit states that the mandate, in 2014, was that of 'development' but the politics and the discourse of this Central government has been polarising, from its hyper-nationalism to the politics around cow-slaughter to its ministers and MLAs making inflammatory statements and fanning communal flames to the appointment of someone like Yogi Adityanath as the Chief Minister of India's most populous state. He believes that these protests reflect an increasing disappointment and anger with this brand of politics and the unfortunate death of Junaid was the final trigger.  The protest that the members of SOAS organized in a day and a half held the prerogative of making a statement that this discourse and the tactical silence-and-inflammatory statements strategy adopted by the BJP was not something that they lend they consent to.
The protest has now transcended into anger against all forms of communal violence, as demonstrated by the July 11 demonstration on the killing of Amarnath pilgrims. Despite all the naysayers, one thing is clear, that Indian citizens are silent no more. 
---
Next on Voices of Dissent: The Azaadi Kooch Yatra and a year of the Una Dalit movement.The Voices of Dissent series is aimed at throwing light on people who have been speaking against abuse of power. If you have an interesting story and wish a person featured, please send us an e-mail at contact@sbcltr.in