Downtempo producer Kumail Hamid on his new album Links
After two well received EP's, Flashbulb Memories and Shift, 22-year-old Kumail Hamid is at it again. His most colourful and ambitious compilation till date is a result of his travels through Rajasthan, Sri Lanka, Pondicherry. The album is called Links because it explores the artist's connection with his surroundings. Surreal at times, sometimes organic, even a bit raw–the sounds of this ten track album take you by surprise. Hamid experiments with instruments like the guitar, the harmonica and even throws in a sitar sample in there somewhere, aided by minimalist vocals. The most refreshing part of it all is the absence of the electronic.
It's sound is that of an irreverent nomad and it is obvious, that this is a deliberate attempt. Recorded by Hamid as he made his way across the country, the LP is a telling narrative of a journey amalgamated with music from nature."Every time I come back from somewhere, I feel like my music is different," he says, "I've really enjoyed working with sounds from nature for this LP. You can make anything sound like what you want it to. That has been a fascinating process for me.  For instance, who knew that one could manipulate water droplets to sound like hi-hats." In December 2015, he played the LP for the first time exclusively at the Magnetic Fields Festival and his transition with Links was there for all to see. If you're expecting his usual Shigetoesque feel, you will be very disappointed. This LP is groovier than usual.
As Hamid gears for his five city India tour, he takes time out to answer a few questions.

How is this LP different from your last two EP's in terms of sound as well as in terms of making the album as a process?
This album has just been one big experiment. It familiarised me a lot more with the process of writing music. I've learnt a lot about sampling and frequencies which I've explored a lot of in this album. I think it's a lot more diverse than my other releases in terms of sound, mood and what it has to offer. For starters, I don't really know what my sound is. It's always changing. It's a concoction of so many influences and genres. This album was organic and instrumental and my current projects are hip-hop influenced beats. I think 'Links' was just my way of trying everything.

Could you give us an example of what you mean when you say the album is about exploring the connections you have with your surroundings including events, thoughts, dreams, spaces, feelings and objects?
I consciously focused on a lot of things I felt close to while I wrote this album. Each track is a reflection of something that resonated with me.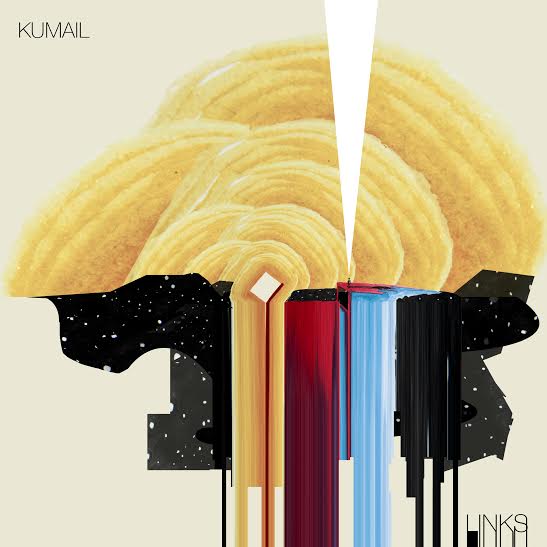 Other than recording some of the vocals yourself. How has this album helped you grow in terms of a musician, personally?
Writing this album was a really long learning process. There were certain things I was afraid of as a musician. It made me very comfortable and less insecure about my work. Vocally, instrumentally and as a live performer, this album has helped me grow a lot.
What was it like working with Sanaya Ardeshir & Aditya Ashok (Ox7gen)?
I didn't have anything in mind for my collaboration with Sanaya. I was very keen to finally work with her and I felt like she could really add to the track, which she did. She's so good with the keys, it's pretty crazy how quickly she was able to do just what was needed to be done. Working with Aditya was fun. It made me realise just how much I hate mixing drums. I've never been to a studio to track drums so it was like a field trip for me. He's a great drummer. It's almost done mixing thanks to the wonderful Ayan De and it's sounding huge. I can't wait to share it!

Tell us more about the tour that you're doing in support of Links.
I'm just playing my music for everybody. It's exhilarating to finally share so much of my own material with strangers. Utkarsh Agarwal (U.T) from Krunk also set up a really nice visual rig for the first show which hopefully, we can have more of. I've prepared a really groovy DJ set which I will be playing after each live performance.
Who are the people who formalise The Kumail crew?
The Krunk family and my closest friends.