sbcltr recommends the best of the audio format that's finally coming of age in India
In just the last five years, the number of Indian language users on the internet has grown by 41 percent and the numbers are only projected to go higher—almost 536 million people by 2021. As our consumption patterns change and independent content creators continue to experiment equally with audio as much as with video format, the podcast is here to stay. If you take world trends into account, the revenues from podcast have grown at 86 per cent in the last one year alone, making it a $314 million industry. Where there is money, there is a market, taking cue; Indian apps such as Saavn have already started to invest in the product and whilst the format is not as mainstream just yet, some competition is finally making it come of age. Here is our list of podcasts that you must listen to before the end of 2018.
Maed In India
60 per cent music, 40 per cent talk. The host Mae Mariyam Thomas started this podcast dedicated to indie music in 2015. One hour long and good on quality— music as well as the people she has on the show, this one is a must if you love indie music. Listen to it here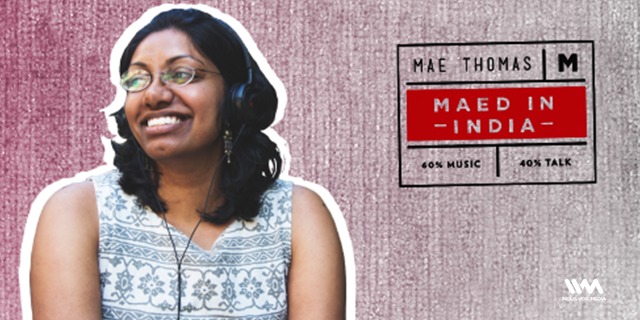 Art of Dissent
Orijit Sen documents "thoughts and ideas of people who have devoted themselves to art." Almost 30 minutes long, the show follows a question and answer format as Sen navigates through diverse subjects, from culture to advertising to design to art, it's all herein these 100 episodes. Listen to it here or check out the video below.
Stories by Premchand
The name of the podcast is self-explanatory. Started in 2017 by Sameer Goswami, the show has had quite a successful run with 200 episodes so far. The best part about it is the fact that it sounds just like an audio book. Listen to it here or sample it below.
Sea Change
Although it has only three episodes, it is a deeply insightful project where researchers Samyuktha Varma and Radhika Viswanathan talk about societal change in the digital age and how to make a bigger, faster and more inclusive impact in the world we live in. Listen to it here or sample it below.
Love Aaj Kal
The bane of modern relationships and the maze to navigate through. Two friends, Aastha Atray andAnkit Vengurlekar talk about friendships, love, sex, infidelity, marriage and everything in between. Super relatable and super fun. Listen to it here