This Panda listens to death metal, is irritable and hates his boss, basically, he is just like all of us, writes Neha Pant
Sanrio is the company that is responsible for the very cute Hello Kitty. While nobody can deny the global appeal of the plastic kitten, the company has realised that some of us can find that cuteness a tad bit annoying. Armed with the insight that kawaii can be oddly irresistible to some extent, especially when it comes in the form of a relatable toy, it has launched its newest cartoon—a red panda named Aggretsuko.
At a first glance, she does look like every other cute cartoon character, but that image soon vanishes when you glimpse her personality. According to the company description, she's "a single, 25-year-old female. Scorpio, blood type A." She is also an office assistant, who makes her way to work through a gruelling commute that she hates, to work for a boss who piles on extra work. To top it, she has to deal with her despicable co-workers. All in all, a soul-sucking environment we can all relate to.  She even copes the way most of us do, by getting drunk and screaming to death metal at karaoke nights.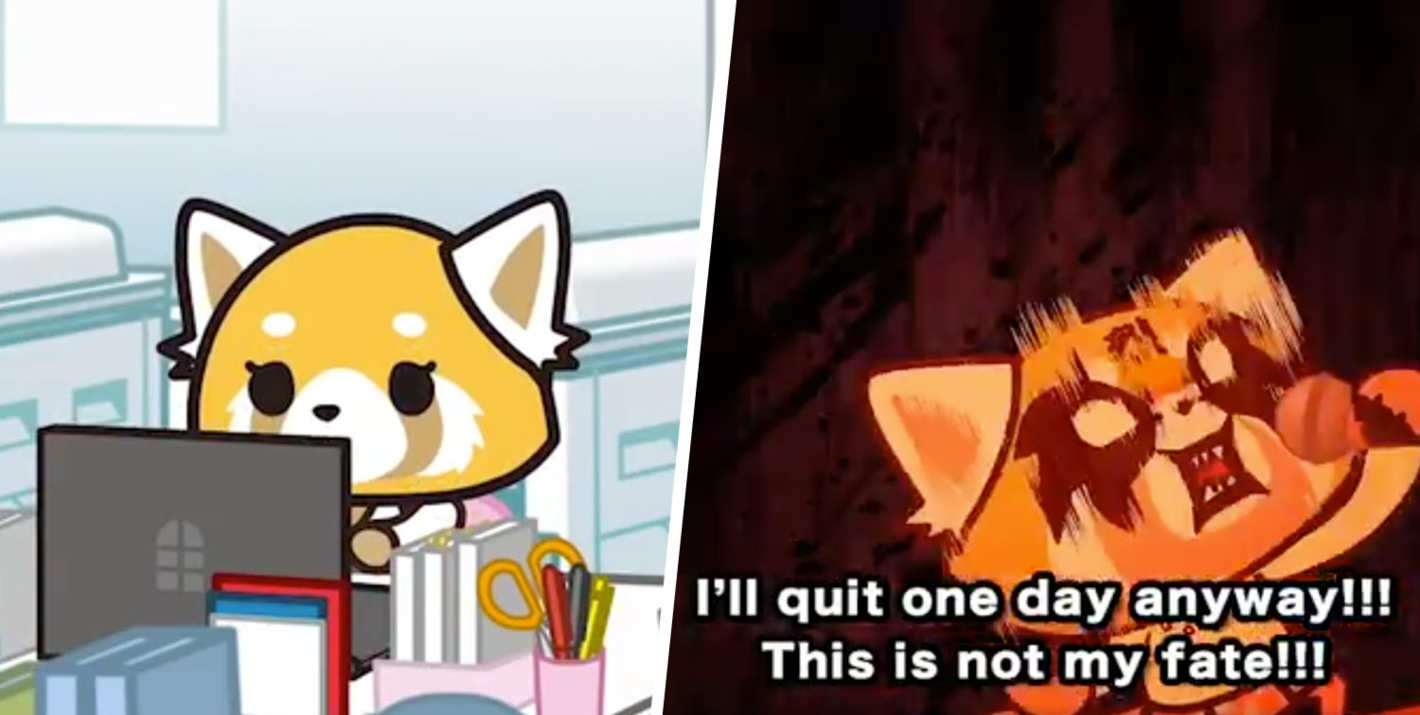 Why is this aggro panda such big news you might ask? Mainly because it foretells a huge shift in which companies are viewing their future customers by creating cartoon characters that are more relatable. There is already plenty of Aggretsuko merchandise out there for anyone wanting to pick it up and a 10 episode anime has already been on air in Japan. While we wait for the English version to come out, we can just drink to the fact that there is an anthropomorphic cute animal character out there who gets it all.