Rohini Kejriwal meets the artist behind the wildly popular series that has drawings of elaborate tribal costumes on wild animals
For Bangalore-based designer and illustrator Rohan Sharad Dahotre, nature and wildlife has always been the driving force of his creativity. A keen observer of life and nature and a wildlife enthusiast since he can remember, Rohan has created a delightful series titled 'Animal Doodles' where he doodled over photographs of wild animals and given them a variety of costumes that celebrate and bring out their beauty.
Talking about how the series fell into place, he says, "The idea was to experiment with doodles of tribal patterns on photographs of animals in the wild. I've always found inspiration in tribal art and off late, specifically in African patterns and designs. My first doodle experiment was a rhino, for which I got a very good response on social media. So I decided to make a series out of the experiment. I want people to see the beauty in animals and birds, whether its their colour, patterns, shapes or characteristics."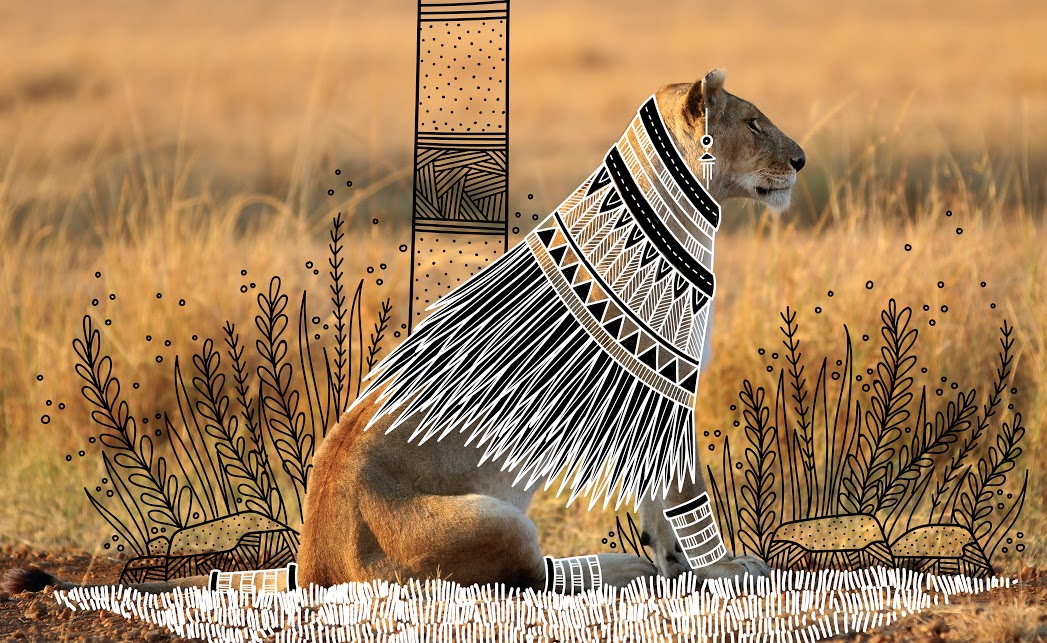 Sourcing the photographs from Google and Wikipedia, he went about experimenting with simple shapes and lines and the results were stunning! "For me, these photographs had a very plain background as did the animals, which made them easy for me to doodle on. All except the chameleon, who is already beautiful with natural designs! I would like to I approach certain wildlife photographers around India and with their permission, collaborate on a new series which can help create awareness about wildlife in our country," he shares. He quickly adds that with the current images, however, he isn't going to make or sell prints as he couldn't find the photographer for image credits.
After graduating in animation from Symbiosis Institute of Design, Pune, where he is originally from, Rohan worked for two years in the animation and gaming industry, following which he took time off to explore his own style through doodles. "I don't know how much design schools really teach you. It's more about how much you learn and observe on your own," he says, adding that his lifelong fascination for cartoons characters led him to illustration. "During my childhood, the only channel we had was Doordarshan. But I was lucky to see some of the best animations that time. Like Disney's Talespin and Ducktales and also The Jungle Book. I guess my love for animals started there itself. I also had some secret friends in the form of stray dogs, with whom I would share my lunch after school," he reminisces.
Moving on to his distinct style, which combines elements of biro art with digital drawing and character design, Rohan explains, "I like experimenting with different mediums. But my favourite is drawing with pens, which are a very challenging medium because there's no eraser or undo button. Also, in other mediums like pencils or crayons, you can apply pressure and create shades and depth. The trick in doing that with pens is to add more lines and patterns to create tonal values and depth in the artwork, which is challenging and fun."
There has definitely been a gradual development of this style, he says. "My early style involved simplifying organic forms into simple shapes and adding patterns to them, giving it an illusion of a complex form. For the past five years, though, I've become a lot more serious about my work and developing my style. I still study and observe animals, which will be a never-ending process for me. I also follow lots of other talented artists. My favourites are Mattias Adolfsson and Kerby Rosanes, who doodle a lot but their styles are so different yet beautiful."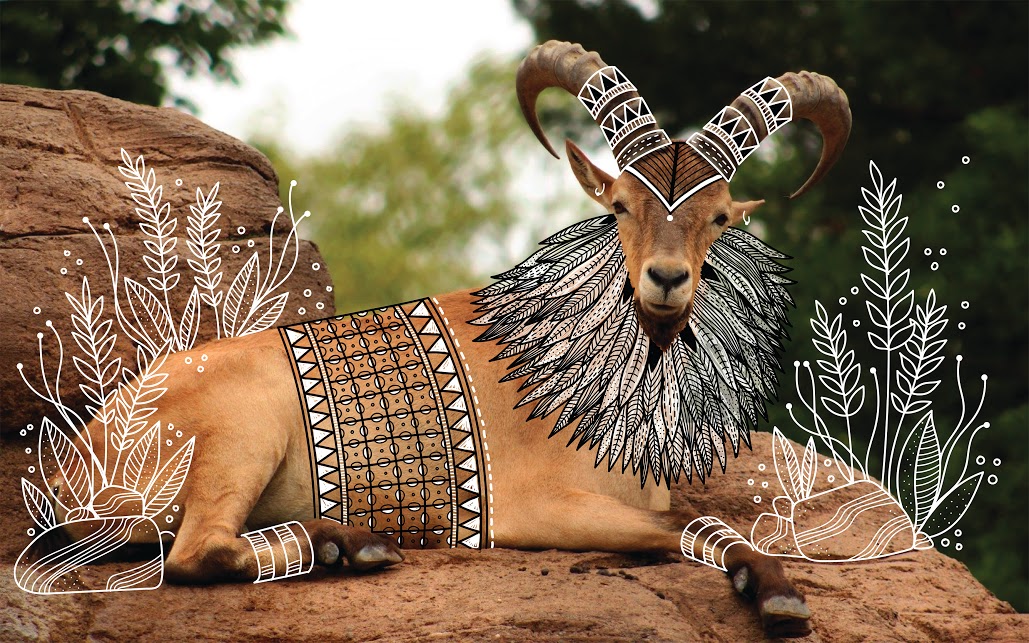 The deep-rootedness to wildlife is apparent in his persona, and while he is currently a designer for Chumbak in Bangalore, where "working is like learning everyday", Rohan's end-goal is to work towards the cause of wildlife awareness, conservation and welfare through his art. On the scope of art for change, he opines, "It's always difficult to convince our society verbally or through articles. I believe I can try doing that through my illustrations and show people the beauty in these amazing creatures."
So how does he balance his work and personal projects? "I sketch after office on my personal works. My art style involves lot of pen work and isn't very colourful and Chumbak is totally the opposite of that since it's all about colours and patterns. That's what makes me a versatile designer, where I get to experiment more and try different styles. It also helps me upgrade my own style," he says.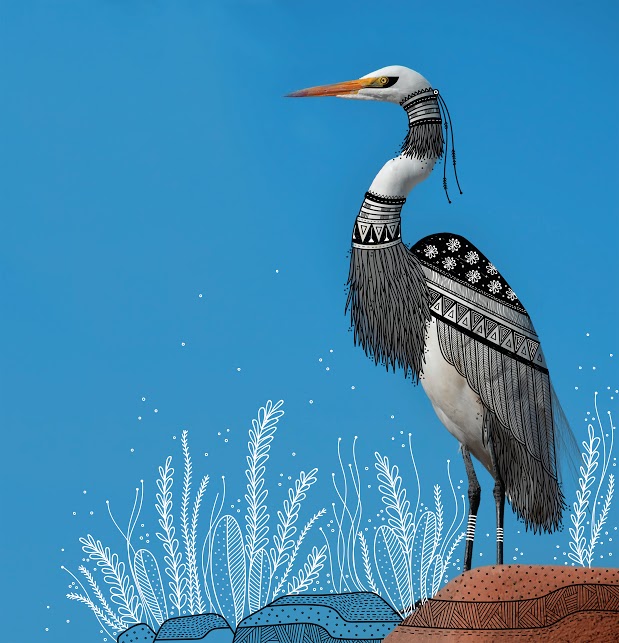 He excitedly shares that his latest personal project – a new series on animal portraits through which he will disseminate information and spread awareness about them – is brewing thanks to Planet Earth II, which he is currently watching and is in love with. The newest addition to his life – a kitten named Toothless – is also helping him stay inspired.
What first drew attention to Dahotre's work was the fact that an Indian artist was being featured in every art website worth following –  Kyoorius, This Isn't Happiness, Fubiz, Colossal, Bored Panda, My Modern Met, Lost At E Minor, the list goes on. Was it overwhelming to see his name all over the Internet? With genuine gratitude, he replies, "I'm happy about it but will be more satisfied if the work reaches around the globe. India has such amazing artists and designers. I wish more Indians got featured in the future. There is amazing talent in our country, which most people don't know about."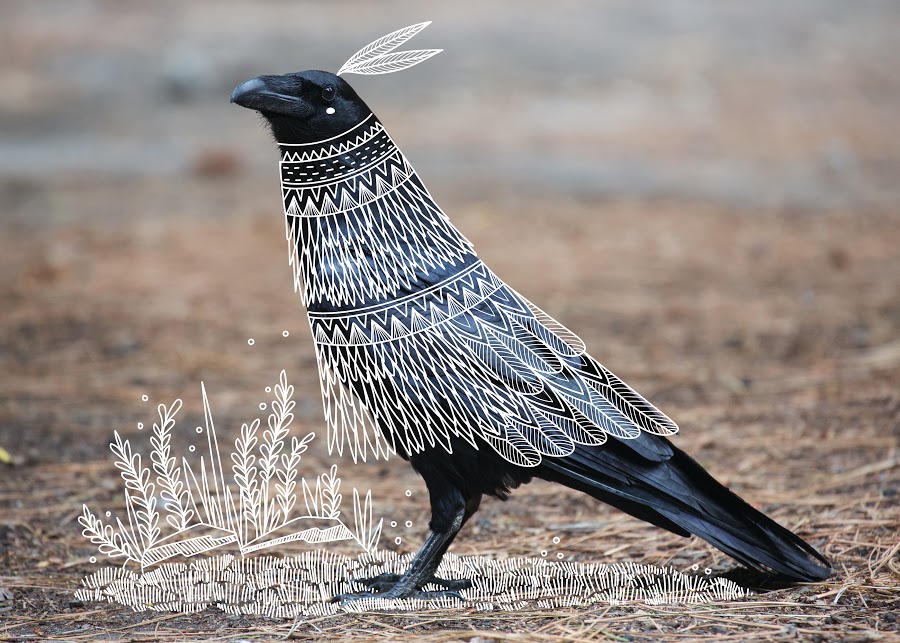 On a parting note, what advice would he offer to fellow artists? "New trends will come and go in the future but adapting to them by keeping your identity and style the same is the challenge. Carry a sketchbook everyday because you never know what idea comes to you or what you observe and inspires you. Also, nature is the best designer," he concludes.
---
Follow his work here