Tanuj Solanki's writing on the nuances of small town India is sensitive, thoughtful and refreshingly original
Over the years, his fiction has appeared regularly in newspapers and literary magazines across the country, he also runs an online magazine called The Bombay Literary Magazine. It would not be an understatement to state that Tanuj Solanki is perhaps one of the most convincing voices in contemporary fiction in India. His debut novel, Neon Noon, took a cliché plot (Yuppie goes to Pattaya to get over his girlfriend) and turned it into an intricate story of heartbreak, love and longing. In his second book, Diwali in Muzaffarnagar, a collection of 8 short stories, Solanki revisits his hometown, Muzaffarnagar, to write about the middle-class India he grew up in. The result is a book stunning in its simplicity, poignant and full of pathos. At times it may also make the reader uncomfortable, as the writing casually reveals the darkness of human nature without being over bearing and too dramatic. The writing maybe stark but it hits home and is perhaps the best comment on the Indian way of life since Vivek Shanbag's, Ghachar Ghochar. For this reason, sbcltr spoke to Solanki about childhood experiences, the process of writing and what makes a writer in 2018.
Read the excerpts below.
Tell us a little about yourself, what was your childhood like, what were your influences while growing up and what made you decide that you wanted to be a writer?
I grew up in Muzaffarnagar, where I had a happy childhood. I studied in the only convent school in the city, which was a bit of a stress on my father's salary. Growing up, I had no conception of becoming a writer. I just wanted to have a good job, to make enough money and to lift my family a bit higher in the middle-class spectrum. I left the city at the age of 17, and it was only when I was 23 that I started writing (after I read some fiction in the New Yorker and thought, 'I could easily do this'). Soon I realized that writing well was a really tough thing. I guess at first the technical difficulties attracted me to it; and I was, in a way, just playing. Later, I accepted that writing had somehow become central to my conception of my self.
Which books have impacted you as a writer?
Too many to name. But I would say that reading Roberto Bolaño's books, especially 2666, opened some mental doors for me. Infinite Jest by David Foster Wallace is an all-time favourite.
What do you think it means to be a writer today? Have the rules of the game changed?
To be a writer is to write, to and from the world one inhabits. That, obviously, hasn't changed. If there is a game associated with writing, it is the game of publication, media appearances, festivals, etc. These things are linked to the market or to social capital dynamics. But that's banal. What is interesting is the challenge faced by the residual reading-writing culture today from the ever-available entertainments of the age. And some of these entertainments are themselves compelling art, so that complicates things. Zia Haider Rahman has said somewhere that a novel today has to aspire to do something that other art forms cannot. I agree with that.
Your short story, The Other Room and novel, Neon Neon are two pieces of work that deal with modern love, Diwali In Muzaffarnagar in a way is a departure from this theme. Was it a deliberate attempt?
Diwali in Muzaffarnagar deals with a lot of modern love, too. But then, the stories don't focalize on what is called romantic love or sexual love, something that Neon Noon did. I guess the contrast in the two books seems important because 1) I've only written two books, and 2) They're quite different from each other. And they are different not just in their themes but in the writing styles and narrative pace as well. All that's deliberate, of course.
How did the idea of this book come to you? How long did you take to write it?
The earliest story in the collection was written in 2011. And the last story was finished in 2017. But I can't say that I worked on the book for 7 years. The mere idea makes me laugh.
The Muzaffarnagar riots in 2013 shook me. I'd grown up, gone away, and become this person of liberal sensibilities. And back in Muzaffarnagar, there was carnage. I knew that I couldn't write about the riots, for I was now a Mumbai-dweller, an outsider. It would have come out fake. I think the key moment was when I realized that even with my perspective, that of a young man who had grown up in Muzaffarnagar and now worked in a metropolis, something worthwhile could be said. I wrote the title story after this realization. There, the narrator is someone like me, visiting his parents in Muzaffarnagar for the festival of Diwali. The story is very much about issues in the family; the disharmony in the city provides only a faint background; and yet it would be no mistake to conflate the two environments: the family and the city. It was published in the May 2014 issue of the Caravan (they used to have a Fiction & Poetry section then). People liked it a lot. I got into writing Neon Noon after that, but I knew that my writing would return to Muzaffarnagar once the novel was done.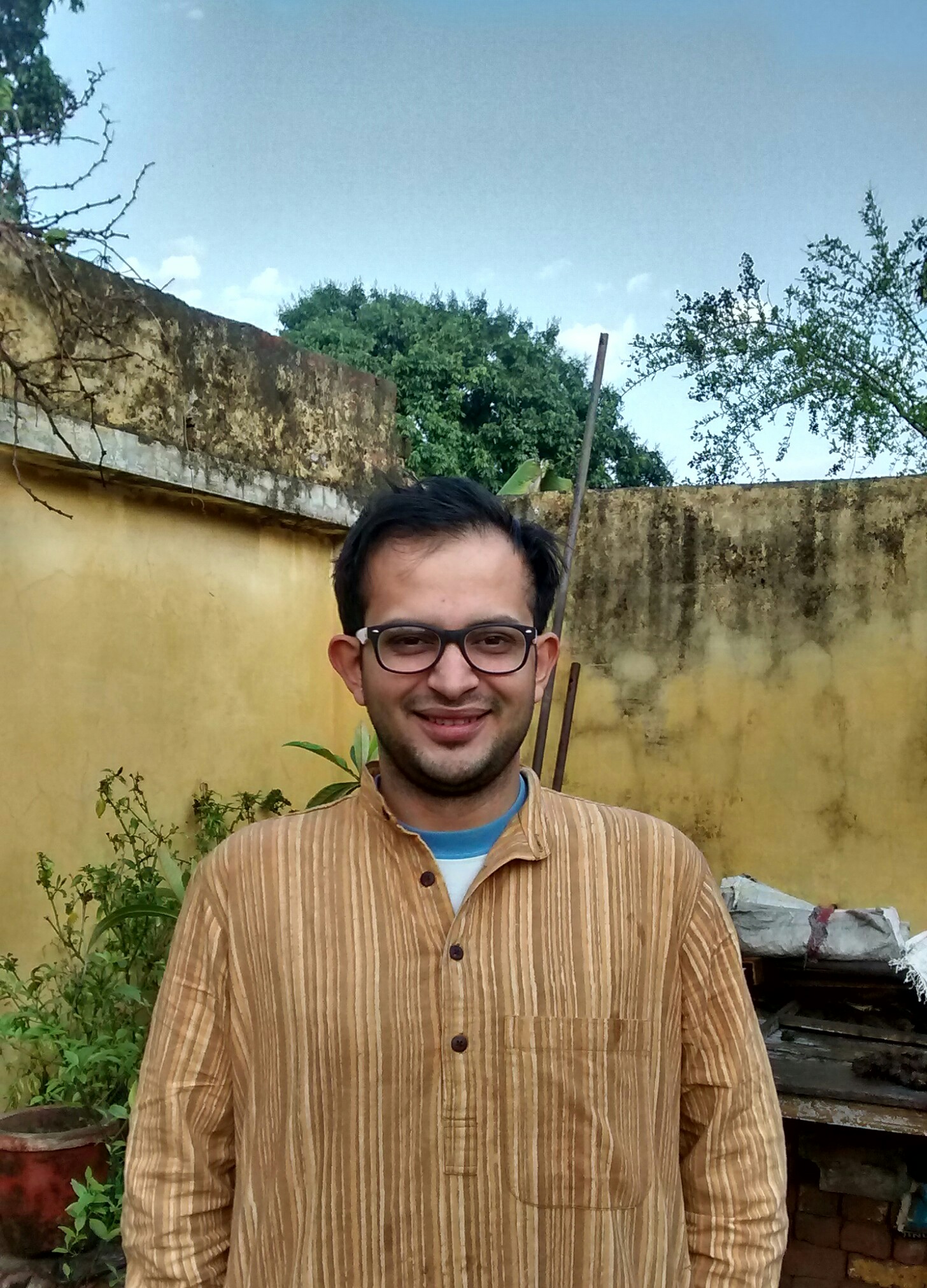 This book also grapples with the idea of two lives—of past and present, of who you were and who you are, something a lot of people who migrated from their homes can relate to. What made you look into these dualities for a theme?
These dualities are a part of my own self. I become a different person whenever I visit Muzaffarnagar. My Hindi takes on the local accent, for example. But the fact that I am not a local anymore, that I have acquired a character that the people in Muzaffarnagar cannot fully comprehend, leads to some sort of internal conflict. I am from here but I no longer belong here. And yet, do I belong to the big city? Another thing is that: if all the young, educated people of Muzaffarnagar migrate to the big cities, then is it really a surprise that the town has regressed? So there are all kinds of inter-generational issues, which is also what the stories Diwali in Muzaffarnagar touch upon.
What after this? Anything you're working on currently?
I'm working on a novel. I can't tell you much, except that it will be about how technology is changing the bedroom and the workplace. Guess that's cryptic, but I'll let that be that for now.
Any advice for young writers?
Read a tonne of contemporary stuff. Know that sometimes there is no progress for months. Know that only a handful of writers in India make a living out of writing. Stop saying that you don't care about the reader. Care about the reader. Try not to lie to yourself about how good you are. And whenever you have a small success, celebrate it with your loved ones. Read a tonne of contemporary stuff.
(By the way, I, too, am a young writer.)
To buy Diwali in Muzaffarnagar, click here