The singer-songwriter recently released her album Kahwa Speaks on Songdew and says that she wants to introduce the world to the positive side of Kashmir
She quit her I.T job in the US to come home and make music full time. For the last eight years, singer-songwriter Pragnya Wakhlu has kept herself busy between releasing singles, experimenting with new music and being a part of the Delhi based band FRUZU.  Her last album got her plenty of nominations in major award shows (2012) and her recently released album Kahwa Speaks is touching the right cord with people. sbcltr caught up with her to talk about her journey and the essence of her music.
Tell us a bit about yourself. Did you always want to be a singer?
I'm a creative and slightly dreamy person who sees the world through rose-tinted glasses. I think more through my heart than head. Singing is always something I enjoyed as a child but I hadn't thought of it as a career option back then. I wanted to be a poet or an inventor when I grew up so I guess you could say what I'm doing is kind of like a combination of the two. Inventing songs that are an extension of my poetry. I was also interested in computers so I finally ended up studying I.T. Engineering and got a job with Infosys after I graduated. I quit my job and returned to India (from U.S.A) in 2008 to take up music as a profession and have been at it since then.
How has your musical journey been so far?
My journey with music started off when I was very young learning Hindustani classical music from my neighbor who was a music teacher in Pune. My grandma would also play the sitar and would teach us raaga's. I learnt how to play the guitar when I was 16 and we formed a college band participating in several competitions on the local circuit. Later on I joined Infosys where we had a band called Zephyr playing the Bangalore circuit.
I started writing my own songs when I moved to Seattle, USA for work. My first public performance of my own songs was in Seattle back in 2008 and the encouraging audience response is what gave me the motivation to quit my I.T. job. After that I moved to Pune and played the Pune circuit with my bands Soul Strings and Night Shift and began work on recording my music.
I took lessons in music under various western vocal coaches including Joanna Mary Skillet , Sarah Jerrom and Lucia and attended music programs at SAM(Chennai ) and the Caux Artists program in Switzerland.I also completed the Berklee songwriting course. I am still continuing my Indian classical lessons under Ustad Aftab Ahmad Khan in Delhi because one needs to keep learning and growing.
I released 2 singles on Shubha Mudgalji's label Underscore Records in 2009. 2012 saw the release of my first album Journey to the Sun. It won me a few nominations at the Global Indian Music Awards(GIMA) for Best Pop album, Best Pop Song and Best Music Debut, Bite my Music Global Music Awards and the JD Rock awards for Best Female Vocalist. Post that I experimented with releasing a dance single, I Let Go on 2015 New Year. I lent my voice to a few music projects in 2016 including a Breast Cancer awareness Song by an NGO and released a music video for Burning Fire, a single off the new album. 2017 saw the release of my latest album Kahwa Speaks.
What has been your biggest takeaway from your experience as a musician?Developing patience. This is an industry where everything takes time. Right from finding the right bandmates that you can click with, getting a song to sound the way you want it to sound, waiting for things to take off with your career, getting a break from an elite venue/music festival and waiting for payments that can take forever. Patience teaches you that you can't pluck the fruit off the tree before it's ripe. You have to wait patiently and keep working hard to reap rewards.
Kashmir and Kashmiri diaspora is something that plays a big part in your music, tell us a bit about it.
I was born in Srinagar and grew up in Pune. I kept visiting Kashmir throughout my childhood and adult life as my grandparents live there (both in Srinagar and Jammu)
We grew up in glorious times when there was no trouble in the state and we would share laughter and stories over cups of Kahwa(Kashmiri tea) and Nadur Monj (a traditional Lotus stem snack)  at our grandparents homes .
At the height of terrorism in Kashmir around 1991 my grandparents were kidnapped by terrorists and kept in captivity for 45 days. The terrorists wanted the release of two dangerous militants held by the government in exchange for my grandparents. This was a very difficult time for all of us, not knowing if we would ever see them again. They were luckily released by the grace of God and the help of the Indian army. Even after this harrowing incident, they chose to go back and live in Srinagar. I still remember their words that rang very true. "Kashmir is our home and will always be". I remember feeling a total sense of awe for them because despite everything that happened, they wanted to return and live in Kashmir. Such was their love for their home.I think there has always been a strong connection with our roots even though I've never lived in Kashmir but only visited. There is a sense of belonging that I have grown up feeling and still exists.
You have said earlier that your music is not political, can you explain the need that made you issue that statement?
Yes. Kashmir is divided into 3 segments. People that want to be part of India, people that want to be a part of Pakistan(Pok) and people that want Kashmir to be an independent state. Everyone has their own reasons for their stance and one can never truly understand those reasons until you've lived the way that person has and gone through the same experiences that have led them to form an opinion they believe in.
I have seen many musicians from Kashmir make music that puts forward their stance very vociferously through their lyrics. Many young minds are very easily influenced by content put out without truly understanding sometimes what they are supporting.
I would like the focus of my music to be on the goodness of the culture. It is meant for everyone (both Kashmiris and non-Kashmiri's alike) not just a few. It is meant to unite not to separate. Hence, I've called that out very clearly in all the interviews I've done so far.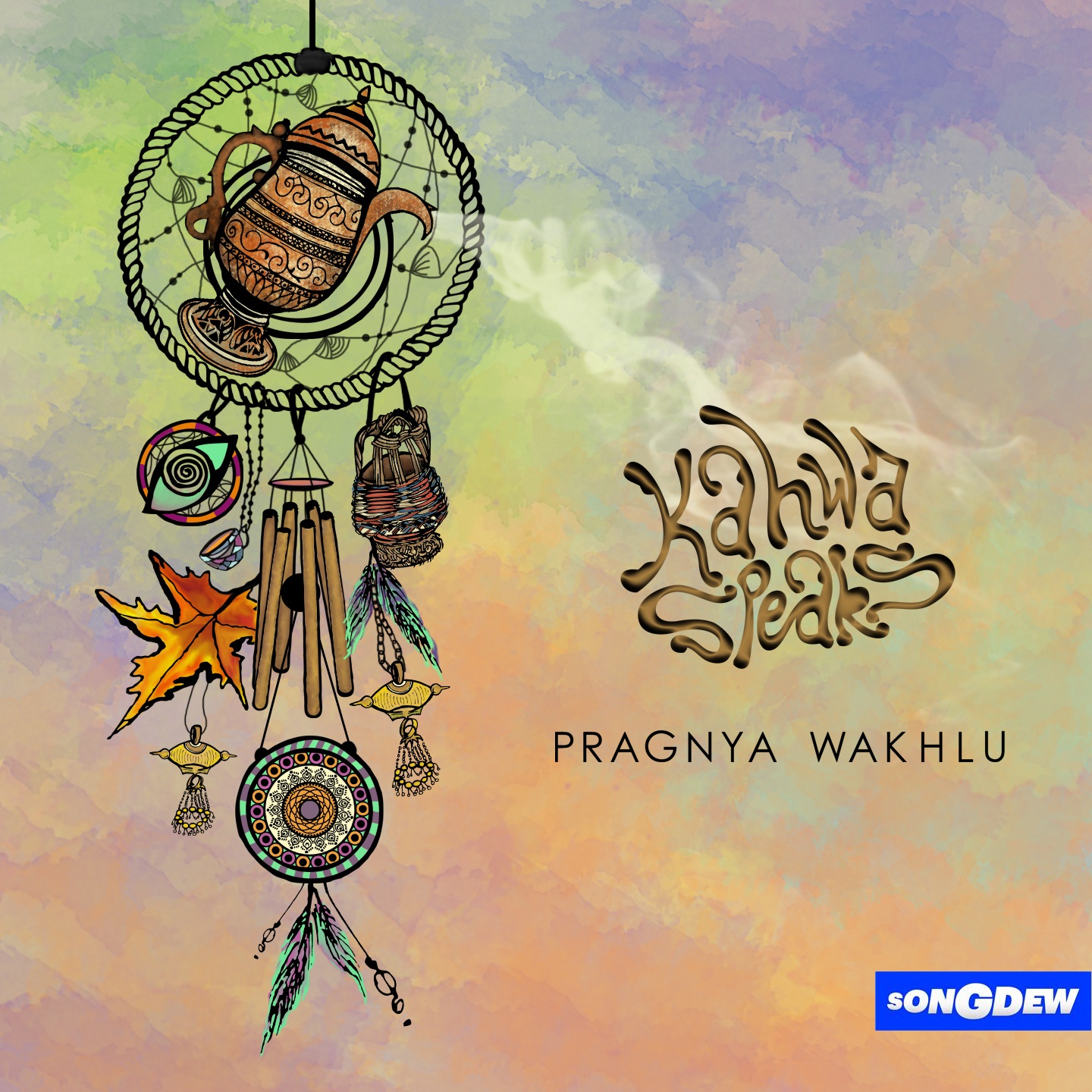 Tell us a bit about your musical influences?
I have varied influences when it comes to music. Closer to home, I love Rahman's music and his arrangements, the music of Shankar-Ehsaan-Loy and Pritam.
Shubha Mudgal ji has also been one of my inspirations(and I was delighted that I could release some of my music on her label). From the indie bands, my influences have been Advaita, Indian Ocean, Raghu Dixit project and Junkyard Groove.
My other influences are old school bands like the Doors, Deep Purple and Led Zepplin and artists that wrote for change like Tracy Chapman and Bob Dylan.I am also a hug fan of the Scottish songwriter KT Tunstall and had the opportunity to meet her after her concert in Seattle (where I gave her a letter I had written for her :P)
What about your new album? What was the inspiration behind it? Any memorable moments from recording it?
Kashmir has often been misunderstood as there is a lot of media attention on the violence there. There is so much about Kashmiri culture, traditions and music that remain concealed from the public eye. A lot of people that moved out of Kashmir and the generations after them have never been there and never visited. What these generations know about Kashmir is what they have heard from their parents or what they read in the media.
I wanted to do something with my music with a dual-fold approach of understanding more about where I come from and also to introduce the world to the positive side of Kashmir.
That's when the idea of Kahwa Speaks evolved.
My endeavour with this album is to help audiences (both Kashmiri and non-Kashmiri) across the world to experience Kashmir for what it inherently is—a rich cultural state. To be introduced to the finer nuances of a forgotten culture and history through an experiential show involving live music, visuals and story telling. It is an attempt at preserving the Kashmiri language as well by creating memorable songs that pique people's interest in learning the language.
The whole album was recorded in the span of a month and a half in Vinay's studio in Pune. Vinay Kaushal and me were part of my Pune based band Soul Strings and he helped me produce the album. It all happened very quickly. We would be holed up in the studio and work all day. We worked through Christmas and New year's. Most of the songs were arranged by our band FRUZU in Delhi but as our guitarist quit, the project got stalled for almost a year and finally we took the decision for me to complete it solo in Pune. We also produced the track Henzay- Returning to Peace from scratch there. We recorded the Santoor for the first time (played by Nikhil Bidwalkar) and that was a lovely experience. Gandhaar guested on the flute in Katyuchuk Nundbaane and Praashekh Borkar on the santoor.
Recording Burning Fire was also a very interesting experience as it was done in three cities. The song is in both Tibetan and English and draws attention to the Tibetan self-immolation issue. First I had to go to Tibet house and work with the language teacher there to understand what I was singing. Next I sat with Gapheal to get the pronunciations right. Then I went to Majnu ka Tila to find some Tibetan singers that would sing the Tibetan chorus and we recorded in Delhi. The song was arranged by Sanjay Joseph in Mumbai and mixed by Puneet Samtani and we shot the video in Dharamshala. The whole process was quite a moving and life-changing experience for me as we really dove deep into the heart of the stories of Tibetan refugees and felt what they felt.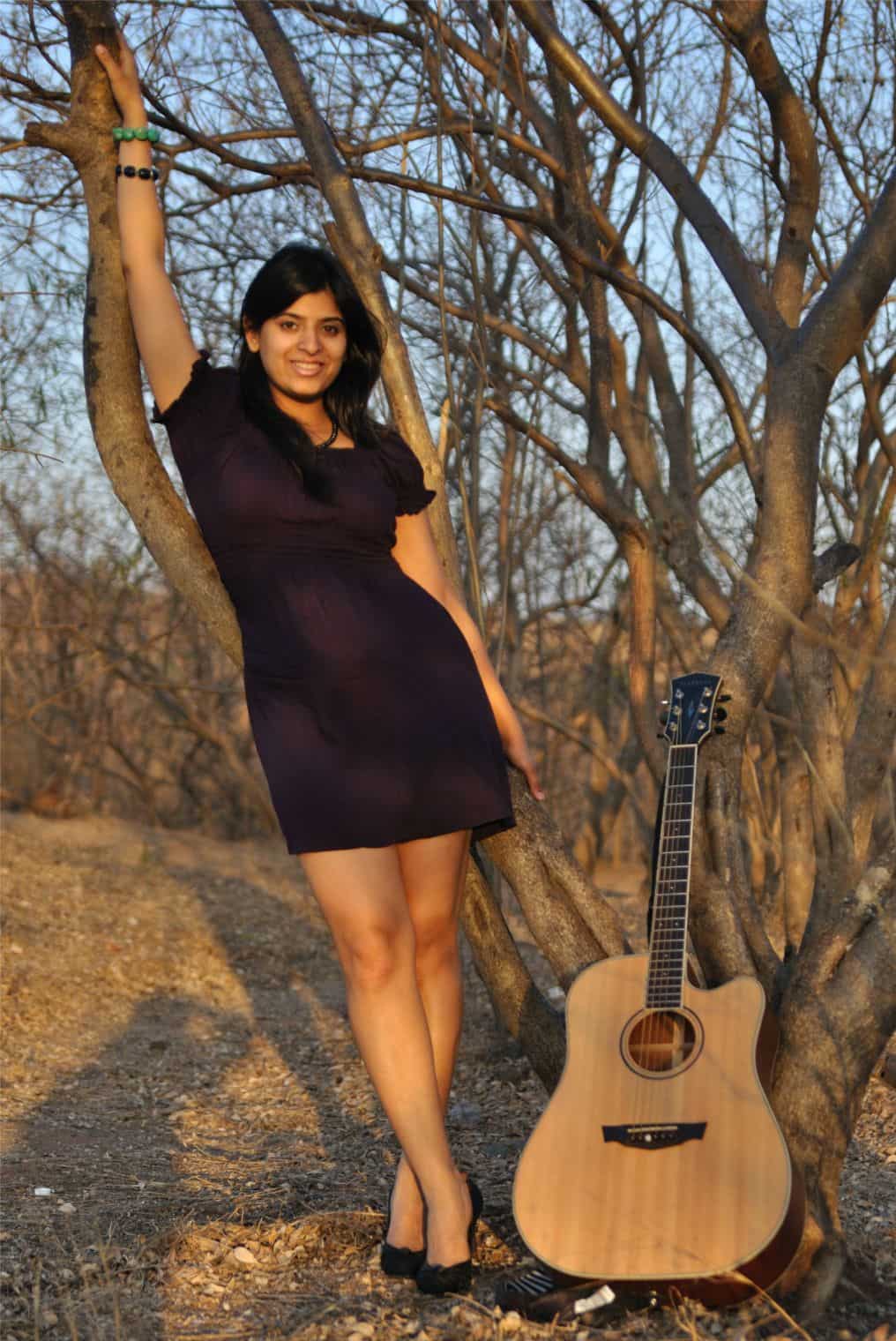 Why did you choose Songdew to release your song?
Songdew has always been a very forward thinking organisation working towards creating genuine opportunities for indie musicians. I have done a few projects with them in the past and know that the whole Songdew team is a very hard working one.
I had applied for and won a contest that they had put out called Songdew Fresh in India and was selected as one of the 5 artists whose music they would release. My motive to release my music with them was that I felt that I would be able to reach out to more people through their platform than I could accomplish on my own. The idea of Kahwa Speaks also is to be able to reach out to as many people with the message of peace and help people see the good side of Kashmir. Songdew has a large number of subscribers and also radio tie-ups and I felt that would be good for spreading the message faster.
What are your plans for the future?
My immediate plan is to take Kahwa Speaks across the world on a world tour with the band and play in different countries spreading the message. We have launched a crowd funding campaign on Ketto for the same. Please contribute to it here.
After that I plan to record a few songs with a Hong Kong based spiritual free jazz band called One Love that I met earlier this year when I had gone to facilitate some workshops. I am in talks with Amit Kilam (from Indian Ocean) and we plan to record and release a single together.
Post that I plan to record a new EP and work on taking my sound healing work (with my organisation Mousai) to South East Asia.
Listen to the album here