The sbcltr list of essential books to help sensitise against casteism
As a child, Dr. Ambedkar was not allowed to sit inside his class because of his caste. Despite his struggle, he completed his masters in Economics from Columbia University and his doctorate from the London School of Economics. All his life, he fought against the caste system and became a major proponent of the Mahatma-Gandhi lead Harijan movement, eventually calling Hinduism out on its rigid caste structure, he converted to Buddhism.

In his book, Revolution and Counter Revolution in Ancient India, Ambedkar gave detailed accounts of the battle between Brahmanism and Buddhism resulted in the cow being a holy animal. Last year, Dalit youth were beaten up for skinning dead cows which resulted in mass protests across the country. 

In the last year, promising Dalit students have killed themselves over caste politics. 126 years after his birth, casteism is still a major problem in India. Although we are aware that this problem exists, we are yet to see better representation of Dalits in mainstream culture. In order to help you understand and reflect on how deep casteism runs in Indian culture, sbcltr made a list of 5 books to read on the subject.

Hatred in the Belly, Ambedkar Age Collective
Telugu poet, Joopaka Shubhadra, gave a speech in Hyderabad on the appropriation of Ambedkar's Annihilation of Caste, using the phrase kadupulo Kasi, which became the headline for this book. The speech (which is included in this book) summarises the deep seated hatred of Brahmanic India towards the Dalit Bahujan. It is an interesting book, built on the premise that the legacy of Ambedkar is going through gross appropriation by upper castes for their own gain. It raises an important question, can anyone other than the Dalit feel what they have felt and suffered? It is worth mentioning, that this book is a response to a provocation by Arundhati Roy, who in her introductory essay for Ambedkar's, Annihilation of Caste, compared Gandhi and Babasaheb. The essay angered Dalit scholars, along with the fact, that a non- Dalit was asked to write the introductory essay. The arguments that Hatred in The Belly presents are well rounded and they even include Roy's response to her essay. It is an interesting book, mainly because it is one of the rare instances where an anthology of essays and interviews have been put together by the people who have often actively experienced the horrors of the caste system which makes for a hard hitting read.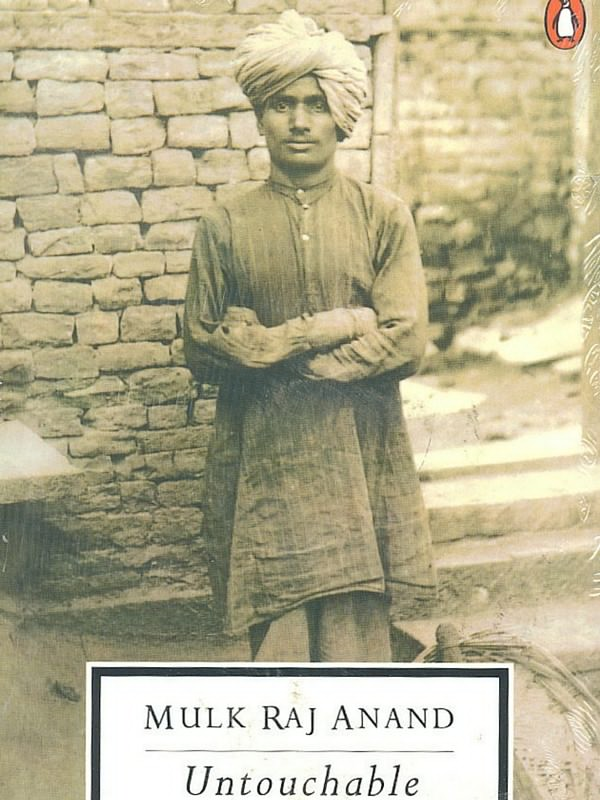 Untouchable, Mulk Raj Anand
A classic, this is the tale of Bakha, a young man in pre-independence India who is an Untouchable. The book describes a day in the life this man as he searches for meaning in the existence that he is born into before reaching an unexpected conclusion. Read it for its simplicity of language and hard hitting insights.

Untouchable: My Family's Triumphant Journey out of the Caste System,
Narendra Jadhav
A biography, this book is the true story of Damu and Sonu Jadhav and how they dedicated their lives to better the lives of their children so that they can break away from the caste system. Jadhav uses the personal diaries of his father to weave a compelling narrative that is as detailed in personal history as it's about history of the cultural narrative of pre-Independence India.

Samskara: A Rite For a Dead Man, U.R.Ananthamurthy
Made into a powerful, award-winning film in 1970, this important Kannada novel of the sixties has received widespread acclaim from both critics and general readers since its first publication in 1965. As a religious novel about a decaying brahmin colony in the south Indian village of Karnataka, Samskara serves as an allegory rich in realistic detail, a contemporary reworking of ancient Hindu themes and myths, and a serious, poetic study of a religious man living in a community of priests gone to seed. A death, which stands as the central event in the plot, brings in its wake a plague, many more deaths, live questions with only dead answers, moral chaos, and the rebirth of one man. The volume provides a useful glossary of Hindu myths, customs, Indian names, flora, and other terms. Notes and an afterword enhance the self-contained, faithful, and yet readable translation.
Buffalo Nationalism, Kancha Ilaiah
This book is a collection of Ilaiah's newspaper columns that critique the Indian caste system and Hindutva political philosophy. Some of what Ilaiah says is debatable, as in his passionate criticism of the caste system, the author is too quick to denounce the Hindutva political philosophy sometimes. Nevertheless, the book makes for an interesting read as it gives you ample to think about.