Pankaj Sachdeva on how the American story teller shaped Bollywood
William Sydney Porter was an American short-story writer. He is better known by his pen name O. Henry. His stories touch an array of themes, such as love, sacrifice, deception, and coincidence. In addition, his stories typically have a surprise ending. He lets the readers think that they have it figured out but then there is something waiting at the end of the story. He keeps the readers under suspense until the last sentence. His oeuvre is, thus, best suited to be made into films, and in fact, there have been quite a few Hindi films that have been inspired by his work.
One of the earliest adaptations of O. Henry's works in Hindi cinema was Bombai Ka Babu (1960). Directed by Raj Khosla, the film was inspired by Henry's story A Double-Dyed Deceiver. The film is the story of Babu, played by Dev Anand, who takes to crime from a young age. After coming out of prison, Babu decides to mend his ways. He goes to meet his associate, Balli, who tries to convince him to join in another heist. Meanwhile, the police raids Balli's hideout, and arrests all his associates. Balli is released on bail and suspects Babu of being a police informer. When Balli meets Babu again, there is a fight between the two and Balli dies on the spot. Afraid of being implicated again, Babu runs away to Shimla, where he gets entangled in another criminal racket. Bhagat, the leader of the gang, wants Babu to go in disguise as the lost son of a wealthy man, who had run away from home two decades earlier. Babu becomes Kundan, and is received with affection by the wealthy parents. His younger sister Maya has some doubts about her returned brother but never expresses it. Meanwhile, Babu falls in love with Maya. Bhagat continues to blackmail Babu to rob the family of their possessions. In the climax, Babu discovers that Kundan was no one else but his dead associate Balli. The romantic angle between the brother and the sister was not present in A Double-Dyed Deceiver but other events including the final twist were inspired by it. Bombai Ka Babu's ending is rare and unconventional with hints of incestual relations as the two lead actors with romantic inclinations end up as brother and sister.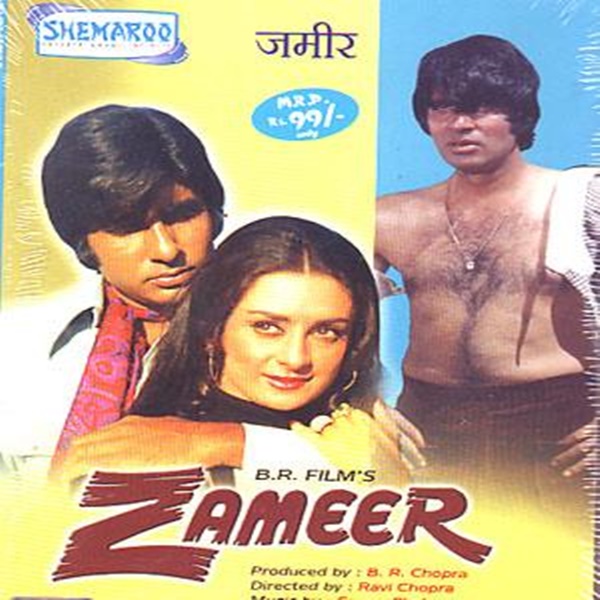 A variation of A Double-Dyed Deceiver was also seen in Ravi Chopra's Zameer (1975). Starring Amitabh Bachchan, Saira Banu, and Shammi Kapoor, the film is about Badal, a small-time criminal, who is asked to impersonate the son of a rich farm owner Maharaj Singh. Badal is accepted by his new family. He falls in love with Sunita, but she is conflicted as he turns out to be her lost brother. Badal knows that he is not her brother but does not tell anyone. Circumstances bring Maharaj's real son Suraj into their lives. Years ago, a dacoit had abducted Maharaj's son to avenge the death of his own son who was killed by Maharaj during a robbery. After learning about Suraj, Badal takes up the responsibility of restoring Suraj to his family. Zameer has been cited as the remake of Bombai Ka Babu, but unlike that film, there is no twist in the end in this film. However, the theme of lovers as a possible brother-sister duo was present in Zameer, too.
https://www.youtube.com/watch?v=SNmnyUDNX1g
K.Shankar's Sachaai (1969) is based on Henry's another famous story After Twenty Years. The film starred Shammi Kapoor and Sanjeev Kumar in lead roles. It is the story of two friends Ashok and Kishore who are roommates living together. Ashok takes to crime, while Kishore is an honest upright man. The two friends disagree on living life honestly. They decide to meet each other after a period of three years to see the effect that life has had on them. In the ensuing period, things change a lot. Kishore becomes a hardened criminal Baghi Sitara while Ashok realizes it is not worthwhile to pursue a criminal career, and becomes a police inspector. Ashok is assigned the task of apprehending Baghi Sitara. On the other hand, Kishore must kill Ashok in order to carry out his nefarious activities. After three years, the two men have an emotional meeting, unaware about the other person's changed circumstances in life, as it happened in the original story by Henry.
Noted actor Pran's son Sunil Sikand made Lakshmanrekha (1991) that was also a retelling of After Twenty Years. The film starred Naseeruddin Shah as Amar and Jackie Shroff as Vicky. Amar and Vicky are close friends. Amar is a police inspector, while Vicky is a criminal. At some point, Amar's father is killed before his own eyes by Birju. Amar attempts to avenge his dad's death by plotting to kill Birju as he had managed to escape conviction by producing false alibis. When Amar tires to finish Birju, he is confronted by Vicky, who has now become a police inspector. Vicky will not permit Amar to take the law into his own hands. The basic premise of two friends changing their belief in the criminal justice system over the years is inspired by After Twenty Years.
Priyadarshan's Vellanakalude Nadu (1998) is considered to be one of the classic films in Malayalam cinema. The film starred Mohanlal and Shobhana in lead roles. The film was remade in Hindi by Priyadarshan as Khatta Meetha (2010). The film's theme of the lead pair's changing opinion over the years about the ethics to be followed in life was again based on After Twenty Years. Khatta Meetha starred Akshay Kumar and Trisha Krishnan as the lead actors. It is the story of Sachin Tichkule, a small-time contractor, desperate to succeed in a society that is skewed heavily towards the corrupt. He gives up his Gandhian philosophy and becomes an immoral and corrupt man, ready to pay bribes to move ahead in life. However, a meeting with his ex-girlfriend Gehna, who is now an honest and upright municipal commissioner, brings a change in his conscience and he turns back to his ethical code of living.
Rituparno Ghosh's first Hindi film Raincoat (2004) was also inspired by Henry's story The Gift of the Magi. Henry's story is about a married couple, Jim and Della, and how they deal with buying Christmas gifts for each other, with their limited means. They both sacrifice their prized possessions to buy gifts to show their love for each other. Adapting beautifully to an Indian setting, Raincoat is about Mannu (Ajay Devgn) and Niru (Aishwarya Rai). They grew up in the same neighborhood and were lovers once. Due to Mannu's poor financial condition, Niru marries another guy. It is now six years later. Mannu has lost his job and needs money to start his own business. Niru, now a married woman, is dealing with her own financial problems as her husband suffered huge financial losses. She is also struggling to make ends meet. Mannu goes to visit Niru; they reminisce about the past, and make up false stories about their perfect life. In the end, like it happens in The Gift of the Magi, a surprise gift awaits the both of them, which becomes a testimony of their continued love for each other even after so many years.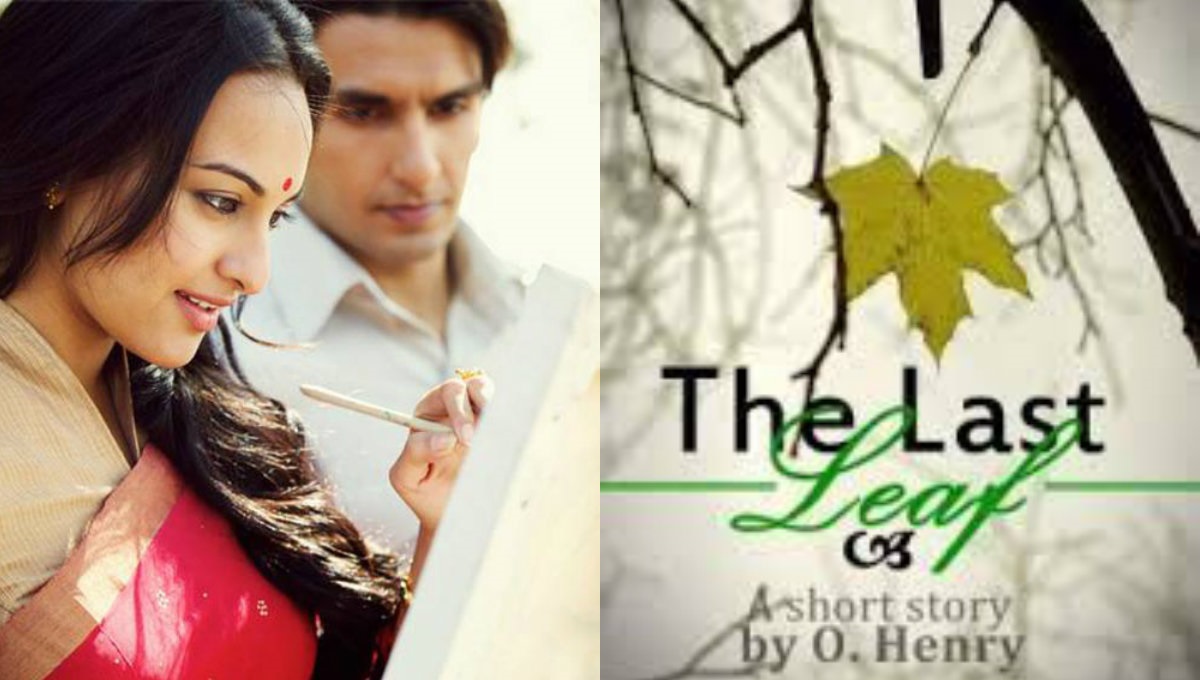 Most recently, Vikramaditya Motwane made the poetic Lootera (2013). Set in 1953, it is the story of Pakhi (Sonakshi Sinha) and Varun (Ranveer Singh). Pakhi is the daughter of a rich zamindar of Manikpur. Varun is an archaeologist who wants to excavate some sites near her house. Pakhi falls in love with Varun, but he turns out to be a thief who steals all the antique jewelry and artifacts from her house. Devastated by his betrayal, Pakhi moves to Dalhousie. She does not keep well. Every day, she looks out at a big tree outside her window, and thinks that when the last leaf of the tree falls, she will die that day. Varun comes to Dalhousie for another robbery, but the police is looking for him. He takes shelter in Pakhi's house, and learns about Pakhi's last leaf theory. Varun had always wanted to be a painter, and in the end, he paints a leaf and puts it on the tree outside Pakhi's house so that Pakhi can live. In doing so, he not only paints a masterpiece but he also seeks redemption for his betrayal and proves his immense love for Pakhi. The second half of Lootera involving the leaf sequences is based on Henry's The Last Leaf, which was the story of an old artist Behrman who saves the life of a young girl Johnsy, suffering from pneumonia, by giving her the will to live. Johnsy thinks she is going to die when the last leaf on the ivy vine outside her window falls. However, the leaf does not fall, and she starts to get better. The same day she gets better, Behrman dies. It is discovered that the last leaf on the ivy plant was painted onto the window by Behrman, who died of pneumonia which he contracted while being out in the wet and cold, painting the last leaf.
Besides Lootera, Hrishikesh Mukherjee's directorial debut film Musafir (1957) has also been thought to have a few shades of The Last Leaf. The film is about a house and the lives of three families who live on rent in it for different periods. Musafir comprises three different stories related to the circle of life. The third story in the film is about a widowed mother Uma (Usha Kiron) and her son Raja (Daisy Irani) who cannot walk. Outside their house, Pagla Babu (Dilip Kumar) keeps on playing the violin. Pagla Babu is none other than Uma's ex-lover Raja, who had left Uma two days before their wedding, and after whom she named her son. A friendship develops between the young Raja and Pagla Babu. Raja tells Pagla Babu that he dreamt that there were big red flowers on the tree outside their house. Pagla Babu tells him that he will walk the day there are flowers on the tree outside. Meanwhile, it is found that Pagla Babu is suffering from cancer. Pagla Babu's health deteriorates and he dies. The day he dies, Raja starts walking and red flowers appear on the tree. Like it was in The Last Leaf, Raja walks on the same day when Pagla Babu, who had given him hope, dies. There is a contrast with Henry's story as instead of the last leaf falling, there will be flowers blooming in the tree.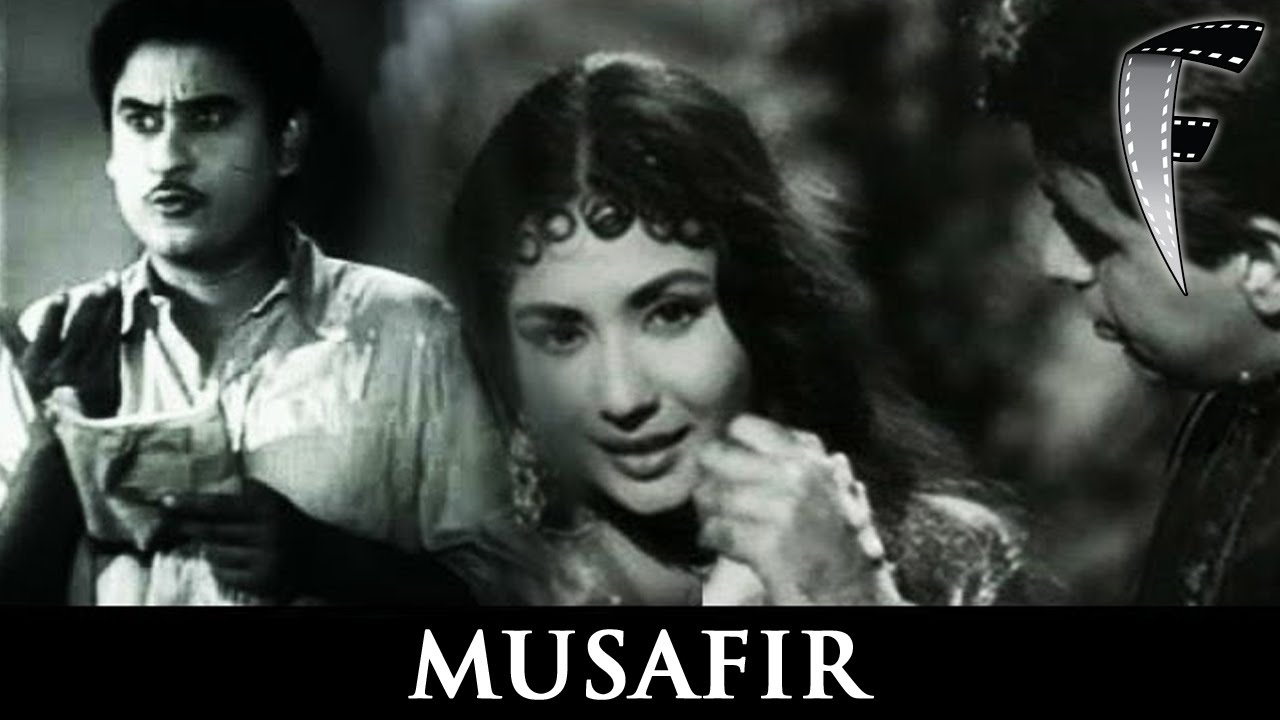 In addition, commentators have also noted the themes of melancholy and waiting for death in Musafir to be similar to that in The Last Leaf. In his book Hero, Volume 1, The Silent Era to Dilip Kumar, Ashok Raj writes, "Although the film [Musafir] presented Dilip Kumar as Devdas reincarnated, there was a difference; the lover-sufferer, in this case, is not restless, but in a state of chronic depression, which finds expression not in self-indulgence, but in a kind of resigned sadness. He keeps on playing his violin as if announcing his inevitable death any moment. It seems that Hrishikesh Mukherjee took this idea from The Last Leaf, the famous short story by O. Henry. In his later highly acclaimed film Anand (1970), Mukherjee transformed this role of death-in-waiting to a highly spirited positive character (played by Rajesh Khanna), a cancer patient, who intends to take death merely as a way of life. Anand, unlike Devdas, lives every precious moment of life with full zest before accepting an untimely death."
For the sake of completeness, one of the episodes of Doordarshan's TV serial Katha Sagar was also based on The Last Leaf. Starring Supriya Pathak, Neena Gupta and Irshad Hashmi, the episode was directed by noted film director Shyam Benegal.
Henry had written, "There are stories in everything. I've got some of my best yarns from park benches, lampposts, and newspaper stands." His stories reflect that, and perhaps, that is what makes these films even more thoughtful as they help us discover the beauty of emotions in everyday life.
This story was first published on India Independent Films