Alice Sharma, speaks to Sanjeev Gupta, the director behind the award winning independent movie that is soon to be released on Netflix.
In 2015, 32-year-old, Sanjeev Gupta, won the prestigious Gollapudi Srinivas National Award for Best Debut film. "People told me not to make a film like this. But I took all the rejections in a very positive way," says Gupta who directed Q. A mystery-thriller drama if you may call it, the film is nothing like anything that you have ever seen. Just 96 minutes long, it is the raw encompass of three lives who had no contact point till getting implicated in an unstoppable mission. Woman (Heeba Shah), perfectly aware, the girl (Muskan), perfectly unaware. Not a single musical score, no background music, just daily scenes from the lives of a middle-aged woman, her son and a young girl who lives at their home. You don't know why you are seeing their routine, until the very shocking end.
Despite International acclaim and acknowledgment at film festivals such as the Indian International Film Festival of Paris, Extravagant India, 2015 for Best Feature Film, it is ironic to note that it has taken Gupta two years to finally release the project. Perhaps the reason for this is the fact that, "It's a very different film. A mature situational film, where every character is reacting to a situation. For about 1 Hour 15 minutes audiences are kept guessing of what might actually happen." explains Gupta.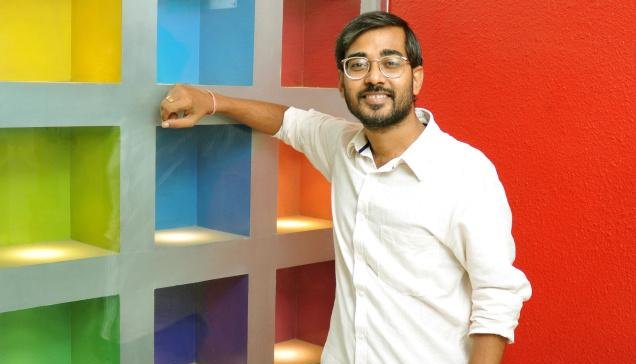 A gripping narrative, Q is a film which posits important questions to society while throwing light on the finer aspects of human emotions and how they unfold. The take away from it is that every life is important, says Gupta.
Originally from Agra, Gupta decided to make films when he first saw Satyajit Ray's, Shatranj Ke Khilari. After his graduation from Indore, Gupta shifted to Mumbai soon after to work on films, but it took him six years to finally start making Q and he finished it in six months. Gupta says that he did have his fair share of struggle and it took him a long time to find a producer. Eventually he met Sada Bhuvad who believed in him and produced the film under the banner Pulp Cinema.
All the appreciation that the movie got has been just a bonus to Gupta's life-long dream of telling his story. "I never thought I'd be called for interviews or get an award for that matter. I call myself lucky," he says. The reason for this maybe that the audience for Indian cinema is slowly changing and widening its horizons, "If you talk about masses, yes they are inclined towards commercial cinema, but there is no dearth of audience for non-conventional storytelling. The audience wants to see different films and we as filmmakers play our part in making them."
The only problem has been the saleability and marketing of such products, but avenues like Netflix are definitely changing the game for independent filmmakers. "If we can make a movie digitally, why can't we release it digitally? When Netflix showed an interest in my film, I was very glad because the reach that they have is unparalleled. My movie will be engaging with the audience directly and for me, that is the best part," he signs off.
---
Sanjeev Gupta next project is an untitled commercial biopic feature film and more projects under Pulp Cinema Productions, Mumbai