On Republic Day, sbcltr revisits Rabindranath Tagore's essay on the subject in order to bring out some excerpts that will help you reflect on the idea of patriotism
I am not against one nation in particular, but against the general idea of all nations. What is the Nation? It is the aspect of a whole people as an organized power. This organization incessantly keeps up the insistence of the population on becoming strong and efficient. But this strenuous effort after strength and efficiency drains man's energy from his higher nature where he is self-sacrificing and creative.
For thereby man's power of sacrifice is diverted from his ultimate object, which is moral, to the maintenance of this organization, which is mechanical. Yet in this he feels all the satisfaction of moral exaltation and therefore becomes supremely dangerous to humanity. He feels relieved of the urging of his conscience when he can transfer his responsibility to this machine which is the creation of his intellect and not of his complete moral personality. By this device the people which loves freedom perpetuates slavery in a large portion of the world with the comfortable feeling of pride of having done its duty; men who are naturally just can be cruelly unjust both in their act and their thought, accompanied by a feeling that they are helping the world in receiving its deserts; men who are honest can blindly go on robbing others of their human rights for self-aggrandizement, all the while abusing the deprived for not deserving better treatment. We have seen in our everyday life even small organizations of business and profession produce callousness of feeling in men who are not naturally bad, and we can well imagine what a moral havoc it is causing in a world where whole peoples are furiously organizing themselves for gaining wealth and power.
Nationalism is a great menace. It is the particular thing which for years has been at the bottom of India's troubles. And as much as we have been ruled and dominated by a nation that is strictly political in its attitude, we have tried to develop within ourselves, despite our inheritance from the past, a belief in our eventual political destiny…..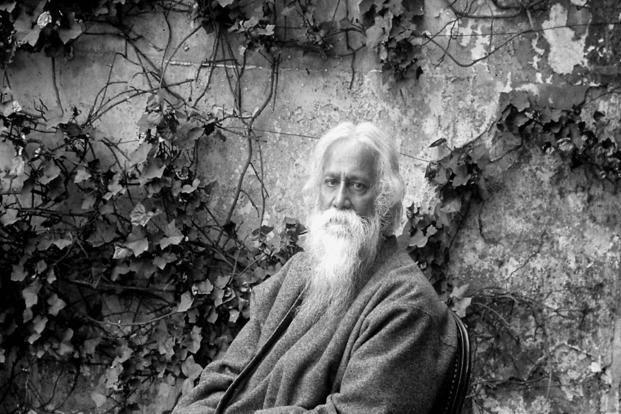 ….We must never forget in the present day that those people who have got their political freedom are not necessarily free, they are merely powerful. The passions which are unbridled in them are creating huge organizations of slavery in the disguise of freedom. Those who have made the gain of money their highest end are unconsciously selling their life and soul to rich persons or to the combinations that represent money. Those who are enamoured of their political power and gloat over their extension of dominion over foreign races gradually surrender their own freedom and humanity to the organizations necessary for holding other peoples in slavery. In the so-called free countries the majority of the people are not free, they are driven by the minority to a goal which is not even known to them. This becomes possible only because people do not acknowledge moral and spiritual freedom as their object. They create huge eddies with their passions and they feel dizzily inebriated with the mere velocity of their whirling movement, taking that to be freedom. But the doom which is waiting to overtake them is as certain as death – for man's truth is moral truth and his emancipation is in the spiritual life.
The general opinion of the majority of the present day nationalists in India is that we have come to a final completeness in our social and spiritual ideals, the task of the constructive work of society having been done several thousand years before we were born, and that now we are free to employ all our activities in the political direction. We never dream of blaming our social inadequacy as the origin of our present helplessness, for we have accepted as the creed of our nationalism that this social system has been perfected for all time to come by our ancestors who had the superhuman vision of all eternity, and supernatural power for making infinite provision for future ages. Therefore for all our miseries and shortcomings we hold responsible the historical surprises that burst upon us from outside. This is the reason why we think that our one task is to build a political miracle of freedom upon the quicksand of social slavery. In fact we want to dam up the true course of our own historical stream and only borrow power from the sources of other peoples' history.
Those of us in India who have come under the delusion that mere political freedom will make us free have accepted their lessons from the West as the gospel truth and lost their faith in humanity. We must remember whatever weakness we cherish in our society will become the source of danger in politics. The same inertia which leads us to our idolatry of dead forms in social institutions will create in our politics prison houses with immovable walls. The narrowness of sympathy which makes it possible for us to impose upon a considerable portion of humanity the galling yoke of inferiority will assert itself in our politics in creating tyranny of injustice.
When our nationalists talk about ideals, they forget that the basis of nationalism is wanting. The very people who are upholding these ideals are themselves the most conservative in their social practice. Nationalists say, for example, look at Switzerland, where, in spite of race differences, the peoples have solidified into a nation. Yet, remember that in Switzerland the races can mingle, they can intermarry, because they are of the same blood. In India there is no common birth right. And when we talk of Western Nationality we forget that the nations there do not have that physical repulsion, one for the other that we have between different castes. Have we an instance in the whole world where a people who are not allowed to mingle their blood shed their blood for one another except by coercion or for mercenary purposes? And can we ever hope that these moral barriers against our race amalgamation will not stand in the way of our political unity?
Then again we must give full recognition to this fact that our social restrictions are still tyrannical, so much so as to make men cowards. If a man tells me he has heterodox ideas, but that he cannot follow them because he would be socially ostracized, I excuse him for having to live a life of untruth, in order to live at all. The social habit of mind which impels us to make the life of our fellow-beings a burden to them where they differ from us even in such a thing as their choice of food is sure to persist in our political organization and result in creating engines of coercion to crush every rational difference which, is the sign of life. And tyranny will only add to the inevitable lies and hypocrisy in our political life. Is the mere name of freedom so valuable that we should be willing to sacrifice for its sake our moral freedom?
Read the full essay here