Ritnika Nayan talks to sbcltr about her book Indie101
With her 17 years of experience in the music industry, Ritnika Nayan knows exactly what it takes to break into the indie music scene in the country. She has now used that experience to pen a book on the subject which is a detailed the account of her time in the business. Nayan spoke to sbcltr on how the book is a one stop guide to help artists, managers, promoters and people itching to break out on the scene.
How did the idea of writing this book come into mind?
I was approached by a lot of indie folks and artists regarding the topics discussed in the book. A lot of them didn't know the basics of the business and after getting the same questions over and over again… I decided it was time I got the information out to everyone.
According to you, who is the audience for this book?
Everyone and anyone who's keen on being a musician or working in music. It doesn't have to be indie only as a lot of the advice crosses over to all areas.
How can this book help people who are trying to make it in the Indie music scene?
Well it starts off with giving basic advice on how to navigate the industry like how to get a manager, gigs, record deals etc. It also gives info and advice on the other side of things like if you were putting on a show yourself as a promoter or becoming a manager… how to do it and what issues you might face. Plus it also has first-hand advice from industry veterans like Vishal Dadlani, Keshav Dhar, Atul Churamani etc so it's not just my views but everyone's views.
Where is the Indian indie music scene heading to and your views on it?
I feel the industry has changed and evolved a lot since I first started… But we still have a long way to go. We need things to get a lot more professional.
How did you chose the people you wanted to interview for the book?
It was a combination of who I knew and could approach… And who responded and wanted to be a part of this initiative. Not a lot of people wanted to be in it. I just wanted to have as many people from different sectors/areas representing different viewpoints so that the reader got a comprehensive idea of how things work in India.
Does this book provides a sort of guide on how to do things like organizing a festival etc., which are important and relevant but not available anywhere else?
Yes it does. It also has tips (that seem trivial but can make or break the show) that I have learnt over the years from doing large scale events/ festivals. You won't really find this kind of information anywhere else.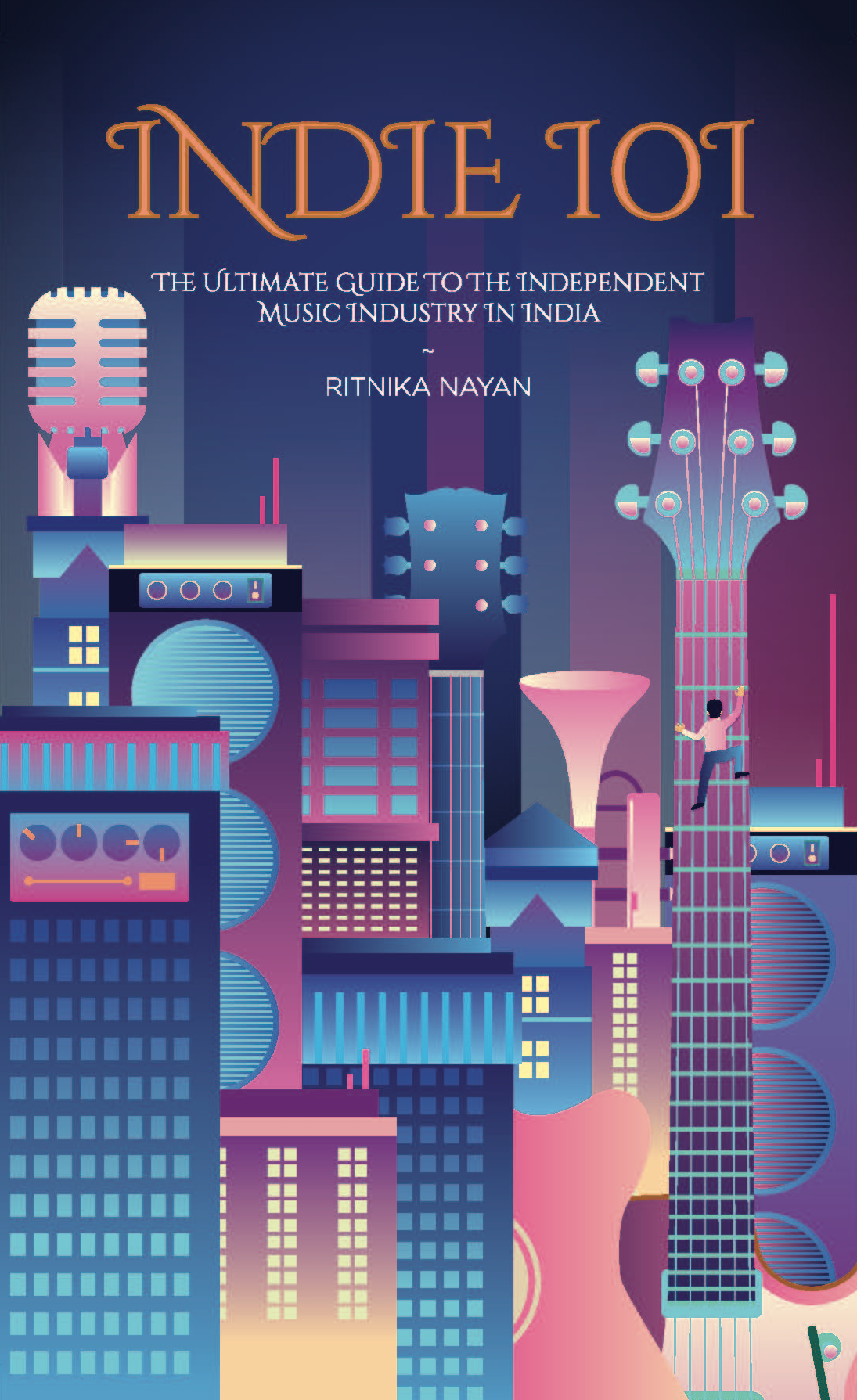 You have worked with some of the biggest names in the music scene of the world, when you compare Indian indie scene with that of the world. What differences do you see?
Well the bigger the artist in any part of the world, the nicer they are. I have worked with artists like Manu Chao and Bumblefoot (GNR) who are so humble and down to earth… While I often meet artists who are just starting out in India, throwing major tantrums for nothing. I also feel artists abroad take their craft and their work more seriously. However, this is not to say that all artists in India are like this. I've been lucky enough to work with a lot of nice and hardworking musicians here as well.
With new music festivals coming up every year and number of people increasingly participating in popular festivals year after year, do you think the industry around music, like artist managers, PR professionals, tour agents, content etc is going to grow in India?
Definitely … It is growing every day. More and more people are starting companies and becoming promoters, managers… Which is why Indie 101 was released so that they had a guide book to start with.
Do you think, there is a sort of monopoly of Bollywood in Indian music scene like there is of English (UK and US) music in the world? Does it affect the growth of indie music in India?
Well we live in a country where the majority of people listen to Bollywood or Regional music… We can't really compete with that.. Nor do we need to. Non-Bollywood music and indie has its own space and even though the numbers are small, it is still massive if you look at the population of our country. Look at Sunburn and Supersonic.. It's not indie per say, but it's not Bollywood and we get 1000's of people attending it. We all have a space in this industry and there's no need to worry about Bollywood stepping onto yours.
Any story you want to share while you were working on the book or any incidence that comes into your mind?
Well the funniest or the saddest (depends on how you look at it) was that I finished the book 2 years ago. I looked around for publishers and then got depressed that no one would like the book and it just sat in my computer for years. It was only in the beginning of this year that I got the courage to update it and release it myself.
Some takeaways from Indie 101 that can help our readers who are trying to make it in the music scene?
What I would want people to know is, yes, succeeding in the music industry is hard, but that's the case for any field anywhere in the world. However, if you don't try, you will never know if you have it in you to make it. When I first started… I never had a back-up plan. I just wanted to work in music and that's what I did. There was no thoughts of, "oh what will I do if I fail. So don't think like that, just give it all you have and if it doesn't work out, it wasn't meant to be.
---
To buy the book, click here