Priya Bhattacharji, speaks to Shubhashish Bhutiani, about his new film Mukti Bhawan
Bhutiani recently made to the Forbes list of 30 under 30." I make films about stories that don't leave me" says twenty-five-year-old, Shubhashish Bhutiani, the director of Mukti Bhawan, the darling of the 2016 film festival circuit–ready for release in Indian cinemas on April 7.
"An ominous dream convinces 77-year-old Dayanand Kumar that his end could be near. He takes the news to his son Rajiv, knowing he wants to breathe his last in the holy city of Varanasi and end the cycle of rebirth, by attaining salvation. Being the dutiful son he is, Rajiv, left with no choice but to drop everything and make the journey with his stubborn father. Daya and Rajiv check into Mukti Bhawan (Hotel Salvation) in Varanasi, a guesthouse devoted to people to die there." The film is a comedy, as much as it is a family drama.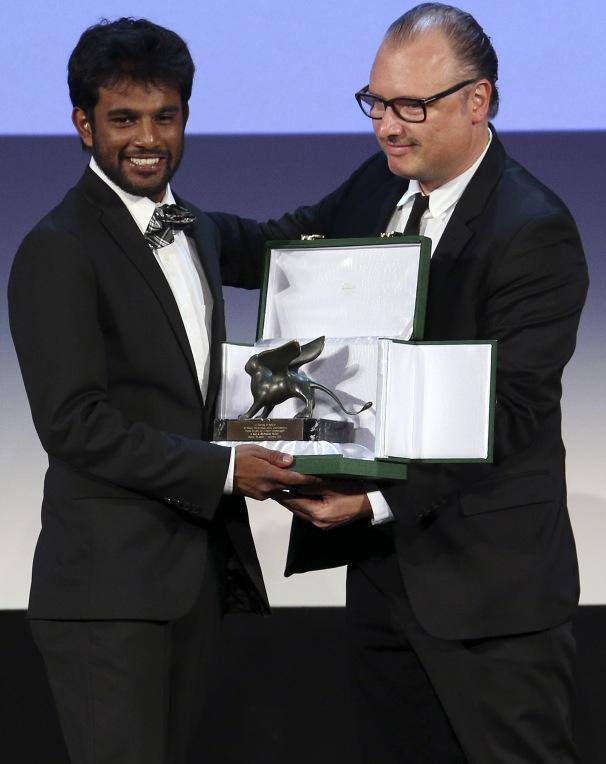 The many accolades it has received include a ten minute standing ovation at the Venice Film Festival and a UNESCO award, "for the values finely expressed on the importance of family."
Bhutiani's films are ignited by stories he comes across. His first short film, Kush, based on the 1984 Sikh riots, was inspired by a true story that happened to one of his school teachers. It made it to the Oscar short-list of ten live-action shorts in 2013.
"My first priority is to tell stories. I don't see films as indie or commercial, it is the story that stays and I intend to do the same as a filmmaker. I grew up on Hollywood and Bollywood. It was only at film school that I became more conscious about stories from around the globe," says Bhutiani.
Mukti Bhawan is based (and borrows its title) from an actual charity-run hostel in Varanasi, where people on their death bed check-in hoping for moksha. If the person fails to die within two weeks, he/she has to leave Mukti Bhavan.
It was a backpacker's trip to Varanasi that pressed Bhutiani to make his first feature film. "I had read about it (mukti bhavan) and I knew I had to see it. Initially it was a touristy thing that left me amazed. Soon it turned to an idea that didn't leave me. I spoke to a few people, did my research and then started writing about it."
With his keen focus on storytelling, Bhutiani's approach isn't strictly 'it's all about the story'. It's about pulling together a team to contribute their time and energy to tell a unique, powerful story.
"Cinema is a product of discussion. I work with people who like to work in a collaborative way. Both Kush and Mukti Bhawan were made with little resources. It was quite hands on. Finding the right people to work with was the main criteria. I think the most productive sessions were the rehearsals, where everyone would chip in and help each other improve."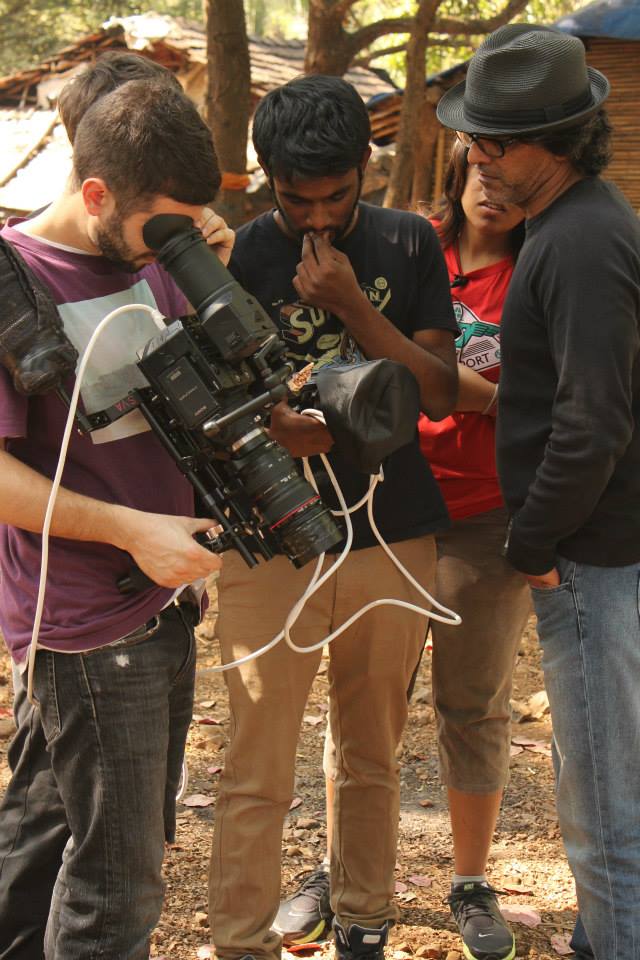 In trying to figure out the best suited actors for his film, gut instinct seems to work for Bhutiani. "Lalit's Behl's character in Titli kept appearing in my head while writing the story. Gitanjali Kulkarni in Court left me speechless and I was eager to cast her. Adil Hussain was a unanimous decision by the team. I saw Palomi (Ghosh) at a gathering where I heard her sing in Konkani and insisted she audition for the film. In fact, the music composer–Tajdair Junaid, was someone who inspired me while I was writing the story so I decided to approach him," he says. Bhutiani says that it's important for him to create an audience before he makes a film, in order to get a clear picture of what kind of a film it's going to be.
"My first audience is myself or someone close, like my mother or friend. I have told stories that have affected me."
In a country still obsessed with "larger than life" cinema and box- office collections, Bhutiani, considers the film festival circuit as a great way to find audience for his film.
"When you don't have a big star, you need to put your film out in places where people can see and appreciate it to create a positive "word of mouth", and that sets the ball rolling. Take Oscar favorites, Moonlight and La La Land, they started their journeys at film festivals"
The thing about small budget movies is that, there is a unmissable 'India-ness' in most small budget films (HaramKhor, Masaan to name a few).
Bhutiani explains, this is because, small budget films today tell stories that come from the heart of Indian culture. "We have writers from and inspired by small town India… I don't think it's a conscious 'small-town' India representation but a sense of pride in telling our own stories. Amazing its reached the mainstream where films like Dangal and Dum Laga ke Haisha are being made," he says. What Bhutiani really hopes for, is an ecosystem to support independent filmmakers to develop their craft.
"In some ways India is the best place to make films as there are so many people to watch them. Unlike Europe where there is institutional funding to support filmmaking, it's largely privatised by big commercial names here. I hope that changes soon."
Amen to that.