Priya Bhattacharji, caught up with the writer and director of the short indie, Counterfeit Kunkoo— the first Indian fiction short to be an official selection at the iconic Sundance Film Festival in 15 years
"Women are talking today because, in this new era, we finally can," is how actress Salma Hayek signed off a disturbing account about an all-pervasive malaise, personified by serial offender Harvey Weinstein. Indeed, 2017 will be remembered as the year of silence-breaking. Simply by speaking up, women from all across the world, across all fields and cultures, stood united against long-standing oppression.
Incidentally, it also happened to be the year where the problematic 'formula' of film-making in India was steadily challenged with a string of path-breaking successes by women. There were the much-appreciated debuts—Konkana Sen Sharma's, A Death In The Gunj and Rakhee Sandilya's, Ribbon, the almost single-handedly made Village Rockstars by Rima Das, as well as the release of Alankrita Shrivastava's Lipstick Under My Burkha, and the sole meritorious representation at Cannes by FTIIan, Payal Kapadia.
Keeping the tone, we spoke to the woman of the hour, the co-founder of CATNIP (a Bombay-based production house) and the director of the highly anticipated short film, Counterfeit Kunkoo. The short has bagged the honour of being the first Indian fiction short to be an official selection at the iconic Sundance Film Festival in 15 years.
Read the excerpts below.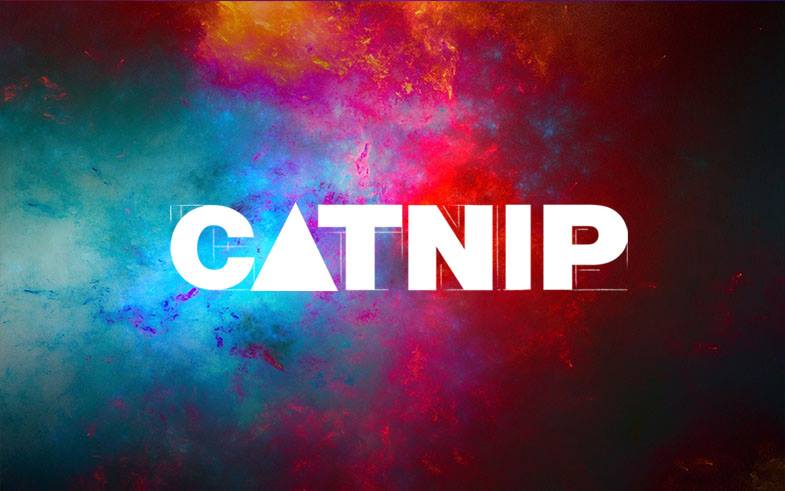 CATNIP is quite a cool name for a production house.
Catnip is a drug for cats. We hope to create audio-visual experiences that are just as stimulating as a catnip trip for a cat.
And what does CATNIP create?
We are a niche production house  that specializes in conceptual and experimental video content. In a short span, the company has created over 250 videos in 3 years. We've worked for leading names including OML, Red Bull, Viacom18 Live, Budweiser, Oranjuice, Conde Nast, Krunk, and Submerge.
CATNIP has conceptualized and created the video content for leading music festivals such as Bacardi Nh7 Weekender, Vh1 Supersonic, EP launch for Nucleya's Bass Rani & Raja Baja . We've made after-movies for international artists like Skrillex, Steve Aoki, Above & Beyond, Dada Life, Alix Perez, among others. We've also created video content for a host of noteworthy brands like Breezer, Amazon, Budweiser, Fastrack, Signature, Red Bull, Vogue Magazine, Conde Nast Traveller, ONLY, LEE Jeans and NUON.
How was CATNIP founded? What plans for its future?
It was co-founded by former digital and brand marketing professional, Kunal Punjabi, and me. CATNIP was formed because Kunal was fed up working in a corporate setting but didn't know what else to do, and I wanted to experiment with short-format video content. Kunal is not from a filmmaking background so I had to teach and mentor him, as a result of which he is a perfect director's producer. I take care of everything creative, technical and strategy oriented. Kunal takes care of logistics, admin, and finances. Because we've been such close friends for so long, the support we offer each other is not just professional but also emotional.
Staying true to our mission of revolutionizing video content in India, we've got several firsts to our name: India's first rural sci-fi music video, India's first and only 360 degree Tiny Planet video, India's first animated after-movie:
We continue to focus on highly concept-based, convergent media video content and steadily diversify into fiction and culture-based content.
How was it to make a fiction short after being so entrenched in the music scene?
I've always been an independent fiction filmmaker. CATNIP was incidental to my career. So it's more like I've gone back to my roots as a filmmaker by making a fiction short. Counterfeit Kunkoo is my third short. My first short film as writer-director, The Tigers, They're all Dead, was a political satire set in Mumbai. It won fourteen awards, including the IDPA Award for Excellence in 2013.
Because of my fiction background, even the non-fiction projects I directed went through fiction processes. At the end, each film, regardless of the genre, is a story that the audience needs to connect with. As with all my projects, we spent a lot of time on the pre-production and went on floor thoroughly prepared.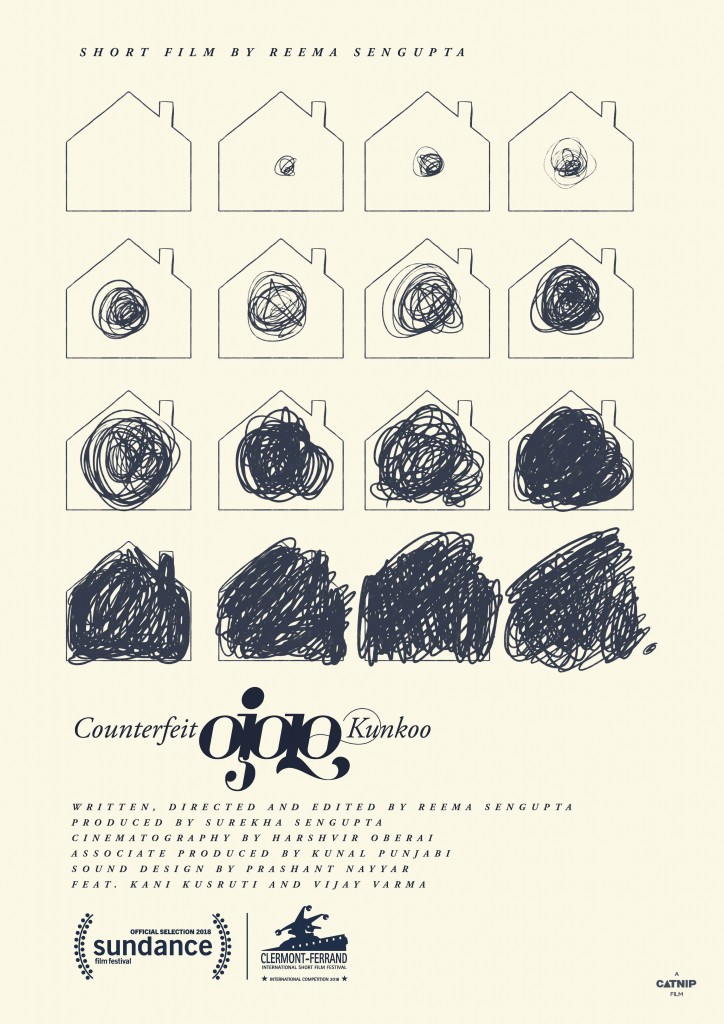 How do you think the indie music and indie film scene have progressed in recent times?
Because of CATNIP, I've spent the last three years being very involved with the indie music scene. I'm only just transitioning to the indie-film scene in India. The mediums are also different, and so is the industry. Independent voices in both these scenes are finding important platforms, and conscious steps are being undertaken in both scenes to support women artists.
What is it that shapes you as a filmmaker?
I've always been very sensitive to socio-political scenarios around me. I chose to be a filmmaker so I could address the issues we face as a society and as humanity as a whole. The hope always is that the conversations my films inspire would lead to some tangible change. I feel strongly about a lot of things: a lot of them women-oriented, a lot of them not. The need for catharsis and the compulsion I feel to participate in the inciting of empathy and the evolution of our society inspires me to make films.
What kinds of films inspire you, interest you?
I have never been much of a cinephile, but here are some films that have resonated with me: The Square, Dogtooth, Arrival, I'm Not A Witch, November, Masaan, Newton, Aligarh, Coherence, Eternal Sunshine of The Spotless Mind, Being John Malkovich. I've also been very interested in mixed-media aesthetics in video. I look forward to exploring a lot more cinema at Sundance and Clermont Ferrand.
Tell us more about Counterfeit Kunkoo
Counterfeit Kunkoo is a 15-minute narrative drama about Smita trying to find a house to rent in Mumbai as a woman without a husband. It addresses housing discrimination, marital rape and the need for liberation: both societal and sexual. 'Kunkoo' is the Marathi word for sindoor or kumkum. Counterfeit Kunkoo refers to signs of marriage that have lost all meaning and now function merely as simulacrum.
When do we get to see the film?
The film will complete its festival journey and then be distributed online.
How did you go about the shooting and casting?
The film was made by a small crew hustling it out in the claustrophobic lanes of Mumbai. The crew comprised of family and friends who put in so much heart and worked in challenging shooting conditions. One of the houses we shot in happened to belong to a woman who had separated from her husband years ago, and had stopped dressing up because every time she did, people would assume she is having an affair. There were so many little things and amazing people who were constant reminders of why we were making this film, and that we needed to keep going.
Apart from Kani Kusruti and Vijay Varma, everyone else in the cast were non-actors: friends, relatives and acquaintances who were kind enough to help out. Vijay and I have been friends for while, and we knew Vijay would play Sunil's character when we discussed the script a few years ago. I was introduced to Kani through a friend. She seemed perfect, except for one hurdle: she didn't speak or understand Hindi or Marathi. But I just couldn't separate my character from her, so I went over the script, and counted the number of dialogues she would have. She is such an amazing actress; she didn't let the language barrier be a problem at all.
You must be really proud of not only making it to an iconic film festival in a competition section but also the mainstream media in India picking it up. They usually focus on who made it to the red carpet…
I'm very happy with the attention the short film has been getting. A lot of mainstream publications have written extensive articles about it; the media, in general, has shown us a lot of love. I guess times are changing, and everyone is realizing the significance of these selections.
What is it that you think is changing?
Some incredible cinema has been coming out of India in recent years. It is so heartening to see films like Newton and An Insignificant Man getting such a warm reception not just internationally but also by Indian audiences. International audiences have however mentioned to me time and again that they were pleasantly surprised to see such a subtle portrait of a contemporary urban India woman in Counterfeit Kunkoo.
Some previous work you've been extremely proud of?
There's a few videos I'm very emotionally attached to: Naina Bawre – the rural science-fiction music video I wrote and directed for Mithoon and Maatibani, the Tiny Planet video for Bacardi Nh7 Weekender and the Spoken Fest Promo, to name a few. Each project is challenging because the endeavour is always to do more with the resources available. Sometimes I wish I had the capacity to be content; I'd have fewer white hair on my head. Most of our projects were made with very limited resources and creative solutions for working around that limitation.
What entails being an independent filmmaker/videographer in India today?
The primary differentiator from the mainstream is the creative liberty the filmmaker enjoys. 'Independent' also refers to the independence of thought and expression. Regardless of the resources used, I believed it is this artistic independence that defines an independent filmmaker, and unfortunately, more often than not, artistic independence and major financing tend to be mutually exclusive.
And what is to be a woman working in film today?
There is a lot of excitement and eagerness about working with women directors. We are working in a male-dominated and prejudice-ridden industry, so the encouragement certainly helps. I couldn't be happier to see women filmmakers being celebrated in contemporary Indian cinema. I have received countless phone calls for projects that "absolutely need a strong woman director". I believe the dream is to strive towards an industry where the gender of the filmmaker will be irrelevant to his or her work.