Writer Aastha Atray and graphic designer Shawn D'Souza have collaborated to make #ayearoflove, a calendar dedicated to love.
Whether it is her books, His Monsoon Bride, Crave and Games Girls Play or her micro-fiction on Instagram, Aastha Atray's writing is all about romance. The quintessential romantic has been steadily gaining a following on social media over the last couple of months for her poetry says, "my readers interact with me and often message me telling me that I am a mind reader and I know exactly what they are going through—most of it is about heartbreak.  I have unwittingly become the local heartbreak girl and in the process have realised that, when in love, most people feel the same, and all they want to know is someone else also feels the same." She also says that for her, love is all about turning every heartbreak into art and since her words connect her to a global audience every day, she decided to make a calendar that was an ode to the process of being in love.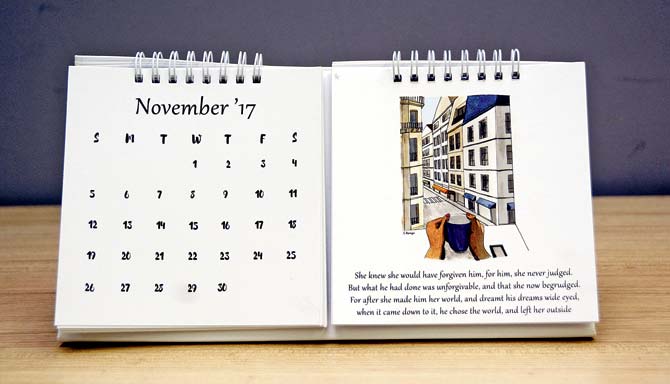 Called #ayearoflove, the calendar starts with prose that deals with one falling in love, to falling out of it, to healing and being ready for love again. "It makes you feel that one can always come a full circle, and even if you loved and lost, you can love again," says Atray.
A nod to the idea that love can happen anytime, the calendar starts with September and carries illustrations to Atray's words. The illustrations can be flipped to match your mood and were made by Shawn D'Souza who collaborated with Atray on the project. It helped that D'Souza was a reader of Atray's work and says that, "reading these verses transported me right back into love and working on this was like a walk down memory lane. It brought a lot of my emotions to the surface and the illustrations for #ayearoflove are based on these experiences of mine. This calendar was therapeutic in a way. So while it brought up these memories, in a sweet way it helped me put it to rest, especially with the ending we have. The hope of love again."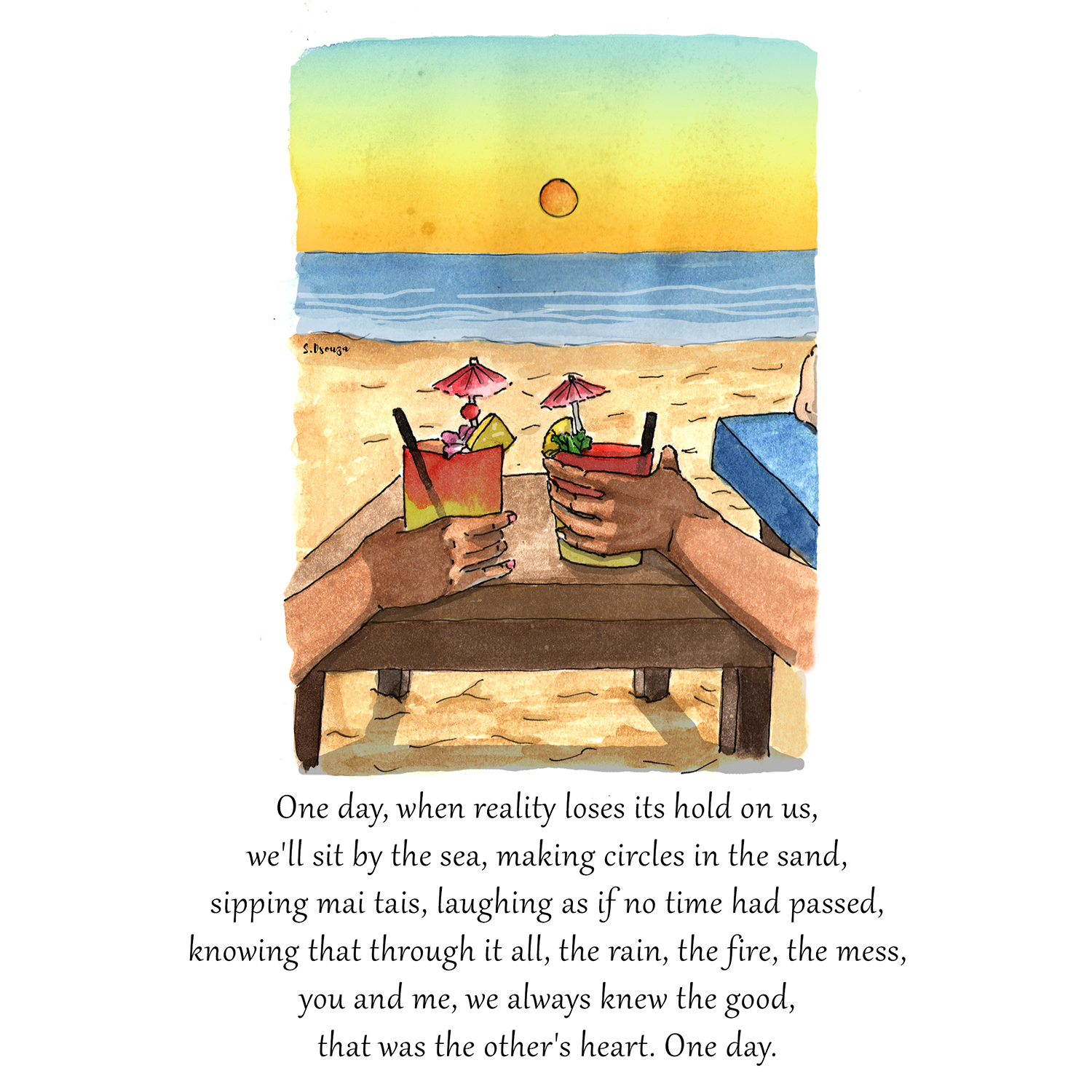 The duo plan to do coasters and diaries soon as well and say that although the calendar starts in September and goes to December 2018, they will adjust the dates for people as it goes into reprint.
To buy the calendar get in touch with @aasthaatray and @dsouza_ee on instagram.