The Odd Bird Theater is hosting the listening session on Wednesday, the 4th of April
An off shoot of the one of a kind Homebound music festival, whose aim is to bridge the gap between artists and their audience, the Sit-Down Session is an initiative by Worker Bee, an independent art promoting label from Chandigarh. Kunal Malhotra, founder, Worker Bee, says that he started the festival in an attempt to try and change the way an artist and the audience interact with each other by bringing more intimacy and less space. "We started Homebound Music Festival with the feeling of creating a unique listening experience in the place we called our home. Homebound Sit-Down Session is the same gesture of creating an intimate space where people are brought closer to each other to be a part of the art forms that we are producing."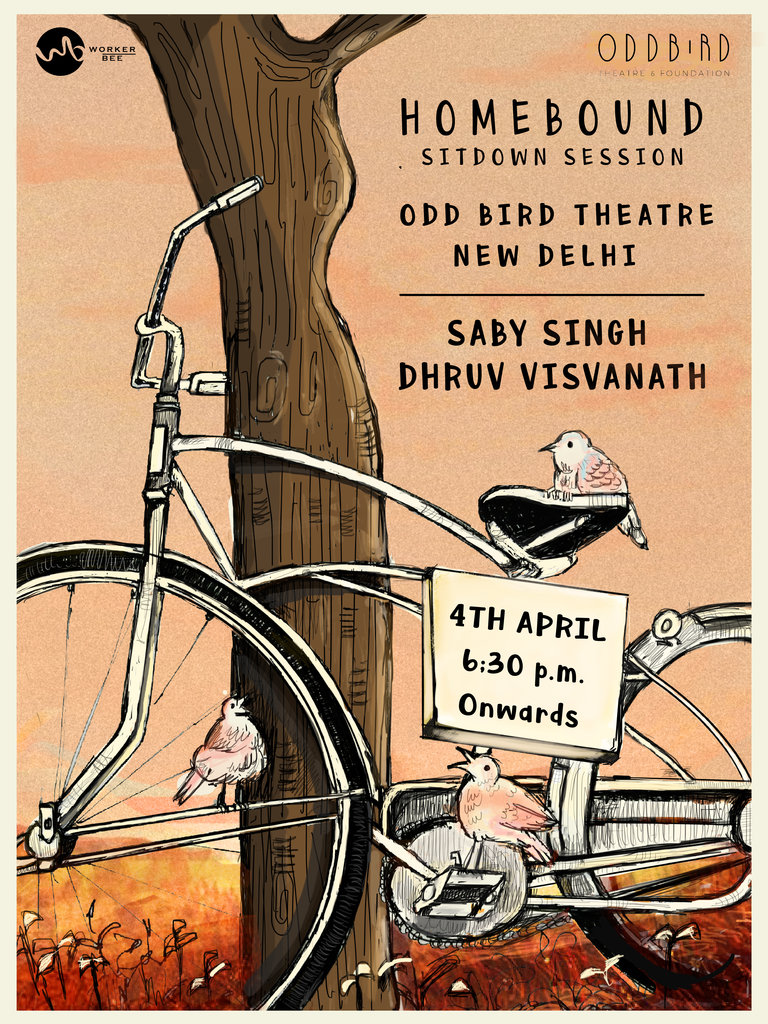 Singer-Songwriters, Dhruv Visvanath and Saby Singh are going to perform at the show at Odd Bird in New Delhi. Visvanath whose latest single, The Lost Cause, is out will be giving a sneak peek of his upcoming music video, Wild. For the uninitiated, Visvanath has been listed as one of the 30 great guitarists under 30 in the world by Acoustic Guitar Magazine, USA. His percussive style of playing the acoustic guitar has pioneered a new genre of music.
Saby Singh on the other hand has been trained as a classical musician from the age of 9 and has played in four bands till now. Originally from Jammu, he has shuffled between cities for his performances, including Ragasthan 2018 and The Soul Stage, Chandigarh. His newly released single, Kaash, is available on all major streaming platforms. The coming together of these two different musicians is bound to be a soulful experience.
Malhotra says that, the Homebound Sit-Down Session will be expanding to other cities as well.