Yes, Jack Thorne and John Tiffany are no J.K.Rowling. Readers will miss the elaborate dynamics of the author and how she conjures an entire scene into action, but they will still read this book, writes Mallika Singh.
Ever since Pottermore released the synopsis in October last year, there has been a frenzy surrounding the eighth story set in the Harry Potter universe. Three days ago, excited fans across the globe queued at midnight to pander to Pottermania and collect their copy of Harry Potter and The Cursed Child.  Termed as a continuation of Rowling's hit series, it is actually the script of the play currently being screened at Palace Theatre, London. In this novelisation, the story is set 19 years later and follows Harry Potter, now a Ministry of Magic employee, and his younger son Albus Severus Potter. It picks off where it left us last—King's Cross Station, at the end of The Deathly Hallows epilogue where Harry, Ron, Hermione, Ginny, and Malfoy are seeing their children leave on the Hogwarts Express.
Reading this book is an exercise in nostalgia. The moment you pick it up, you will be taken back to the first time you read a play in school and since most of us don't read plays every day, the reading process is familiar yet uncomfortable. Having said that, one can't deny the familiar pangs of giddy anticipation as one enters the world of wizards, Hogwarts, the sorting hat and dark magic. Not only do you get a glimpse into Harry's current life, the quirks of Hermione and clueless Ron, but you are also taken in by Albus, the central figure, who much like his own father (Harry) struggles to live up to the glory of his legacy. But unlike Harry, he struggles at Hogwarts where people expect extraordinary things from him.
It will refresh your memories to what life was like for Harry as a child—his love for his parents, his relationship with his own self, what he thought when he was pushed into the life that chose him, his sense of isolation and acute loneliness at living a life that everyone else thought was gifted. But the central focus of the plot remains the relationship between father and son as the complexities of both these characters struggle to find a common ground. It also gives an insight into the relationship Harry shared with Albus Dumbledore. The writer explores conversations with young Albus that are much like Harry's with his former headmaster. Both father and son seek answers for themselves through each other and both are plagued by self-doubt perpetuated by the burden of a legacy. While Albus struggles with living up to the heroism of his father, Harry struggles to be a good father to a child who is unlike any of his other children.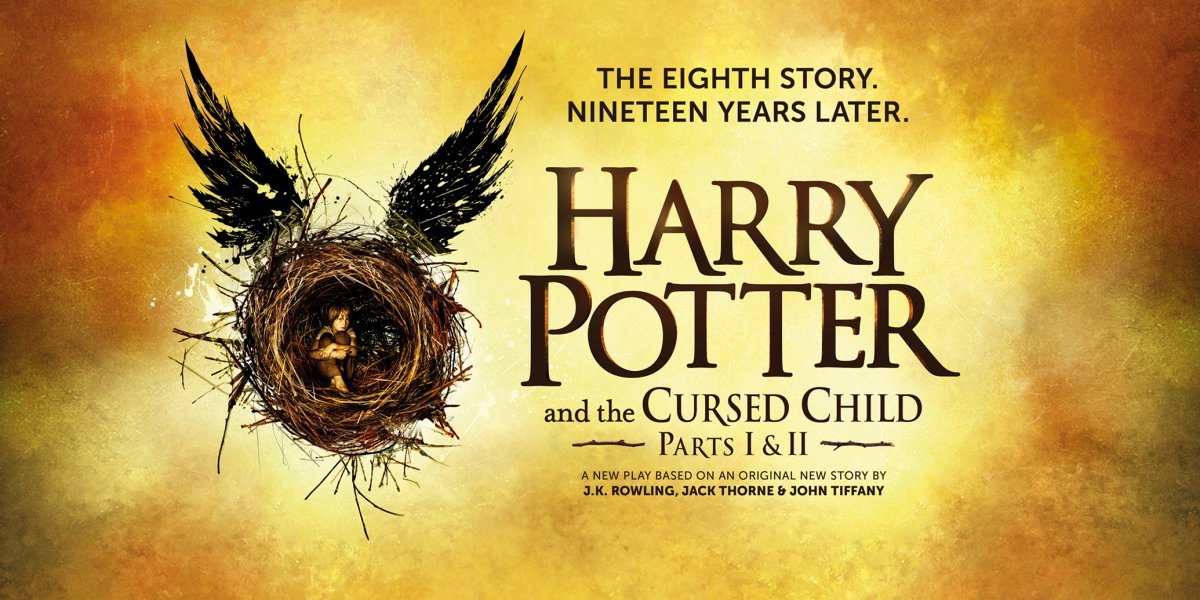 In the background, there are friendships, loss and inner turmoil—all familiar packages of a Potter book as it takes you back and forth between time, attempting to give a fresh insight into the characters of Potter, Dumbledore and the dark lord Voldemort himself. The Harry Potter series always advocates, that it is ultimately our choices that define who we are and we are always free to change our destiny, even when the world might presume otherwise. This book does the same and along the way, you will see young Albus make many life altering decisions.
Another relationship which you have to look out for is the one between Albus and Scorpius Malfoy (son of Draco). Despite the complicated past of their parents, the two are good friends. Scorpius being the one to really watch out for. He steals junior Potter's thunder time and again through the plot, but you won't resent him for it.
The Harry Potter series has been so much more than just books. It's been a ticket to a magical universe, a parallel childhood. Classic Lines by Dumbledore such as,"perfection is beyond the reach of humankind, beyond the reach of magic," came back to us as we thumbed through its pages. The Cursed Child makes you realise how you much you missed reading about Harry, Hogwarts and the characters that became friends to many.
In conclusion, this novelisation panders to fans and offers many conversations that Potter nerds have had with each other over the years. There is a delicate connection between the past, present and future. What one wanted some characters to know and how one wanted to revisit them. In the end, it is a good story with humour, love, prophecies, friendship, darkness and inner conflicts.
Yes, Jack Thorne and John Tiffany are no J.K.Rowling. Readers will miss the elaborate dynamics of the author and how she conjures an entire scene into action, but they will still read this book, as nothing is as wonderfully satisfying as reliving your favourite childhood memory.  The thrill of reading a new Harry Potter book has never failed. The triumph of love and light over darkness has always resonated with us. It's the magic we crave.
Always.
---
You can buy the book here