Rohini Kejriwal met with five people who made personal projects their goals for 2016 and talked about how they impacted their lives and in some cases, transformed them.
It's been a grand year for the arts in India across mediums, be it paintings, sketches, illustration or graphic design. Festivals like India Art Fair and Kochi Biennale continue to thrive, while newer ones like Serendipity Arts Festival enrich the sphere of art. It's also been an equally exciting year for personal projects, which have ranged from a massive number of Indian artists participating in Jake Parker's 30-Day Inktober Challenge and 36 Days of Type, as well as taking on more mammoth tasks like 100-Day projects. Sbcltr spoke to some such artists from the subcontinent on their personal projects of 2016 and how they've impacted them on a personal level.
A love for the city of Bangalore prompted Shikha Nambiar to start #100DaysofBangalore. Having participated in a 100Days project last year, where she painted a 100 doors from around the world, Shikha decided to illustrate Bangalore in 2016 as she had never made any art about the city. "I'd received a lot of requests for postcards related to Bangalore and I figured I could eventually turn these illustrations into postcards. Initially, I was charged up about illustrating the city I've grown to love in the past five years. I started with illustrating my favourite places and famous landmarks. Somewhere in between, I started running out of places and had to shout out on the social media for help with places to illustrate. That caused a slight lull but soon, I had crowd-sourced a big list and was back on track," shares Nambiar, adding that the constant appreciation for the work ensured that she was never low on enthusiasm.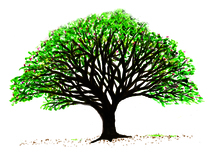 It is clear that such projects kickstart creativity, increase focus and are therapeutic by virtue of being personal. But did the entire process affect the artwork itself, more than the work ethics? "As far as the artwork was concerned, I hadn't chosen a style to begin with," says Nambiar, adding that she gradually streamlined the process, started using one medium (pencil colours) and ensured that the illustrations had a homogenous look as they were all a part of one series. "It was a whole lot of fun. The best part was that I got to visit all the cafes/restaurants and eat the delicious food in order to illustrate them. It was a culinary high. In 100 days, I saw more of the city than I'd seen in the five years of being here. That was some accomplishment," she notes. Her next project will be 100daysofPune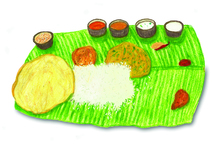 Another lovely illustration project that's made 2016 a whole lot better is Pranita Kocharekar's #PranitasDrawingADay project. What began as a 100-Day project went on to become 365-Days and even now, two years later, there isn't an end in sight.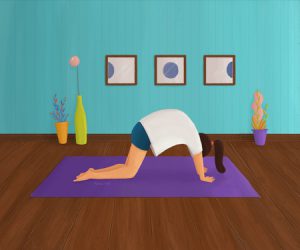 While some of her artworks relate to specific themes or festivals/occasions, others focus on her day-to-day moods and observations. But one does wonder, is it possible to muster constant inspiration to stay motivated all the time? Kocharekar admits that there were days when she didn't know what to draw. "So I would look for inspiration around me and within me – everyday objects, my mood, probably something from a movie I watched that day or a conversation with a friend."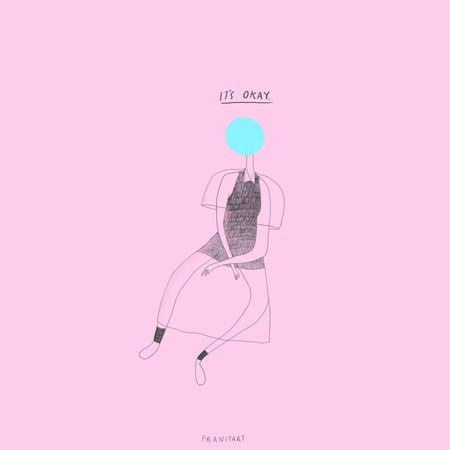 Although challenging at times, the personal growth has been the biggest reward for Kocharekar as an artist. "Drawing everyday has been a good mental practice. I can think of ideas faster and execute what's on my mind more efficiently. It's also helped me understand my moods and observe my feelings (since I document them pretty often as drawings). I have been exploring various styles as well!"
It's almost the same story for Samresh Shrivastava, a Visual Communication student at Srishti School of Art and Design. Having recently completed his 100-Days project, a sense of discipline towards creating art was his major takeaway too. While he did undergo phases of inspiration, the most amazing outcome was feeling inspired every single day. "Eventually, it becomes a habit to journal everything you see to a possible art piece. Some days, it's a joke shared between friends or maybe someone I see on the street. I have started to observe everything more than usual, and it helps in the overall creativity," he says.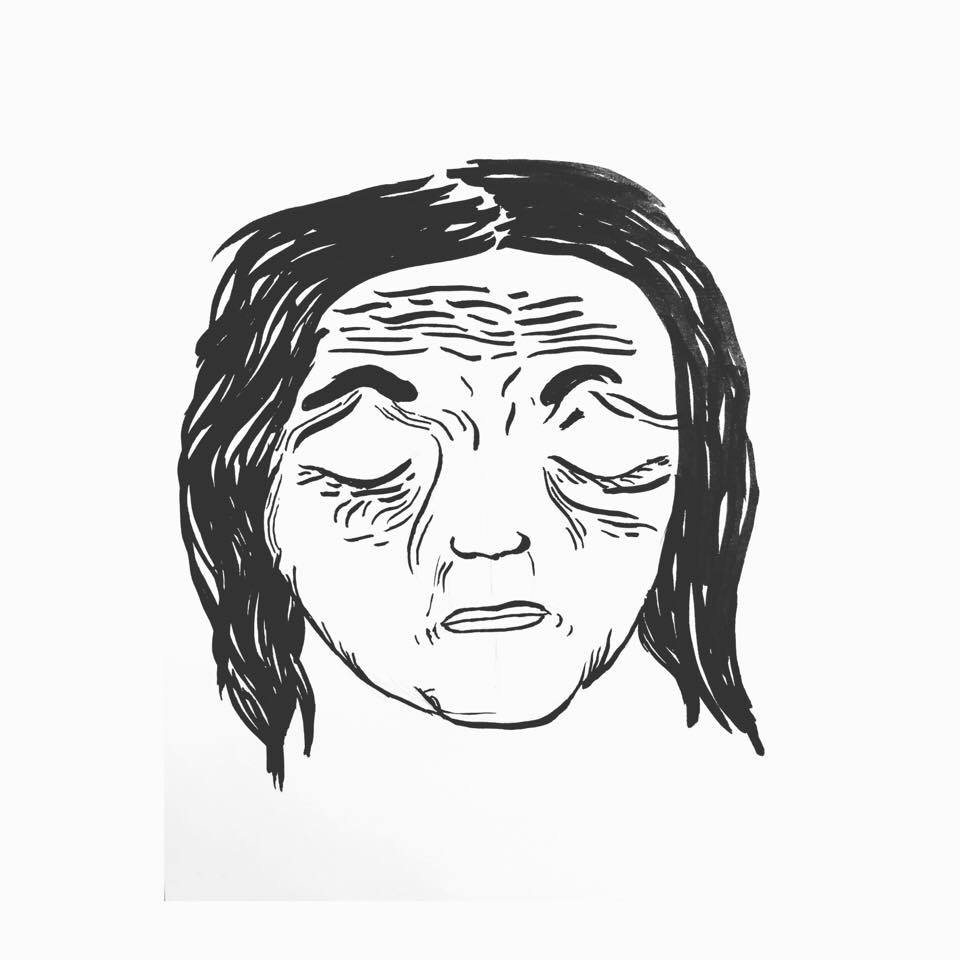 On whether it was a fun or frustrating experience, Shrivastava says, "I personally found this project extremely joyous. The happiness after creating and getting closer to the target kept it fun.There were days where I  just couldn't process my  thoughts because I was preoccupied with college or other thoughts, but I took that as the challenge to overcome. I also got into the habit of carrying pocket sized sketchbooks to places with friends if I knew I would be unable to complete my daily challenge. I would randomly pick out my sketchbook and start sketching while waiting on the food to come! That is one habit I will hold on to even after this." Given his current elated state of mind, he definitely plans to do this again, maybe going entirely digital the next time around.
One of the most fascinating projects that we have encountered this year has been Rajasee Ray's  #100DaysofMapMaking. Being the constantly motivated and forever experimenting kind of person, Ray found meaning in map-making, which would let her explore the already formed ideas in her head, try new things and create a little fantasy everyday. When she started, Ray had no clear idea what map-making would entail. "When I started on day 1, I only knew that story telling would be a huge part of it. I went through the 100 days, play-inking on leaves and skin, goofing around with play dough, using some illustration, some embroidery, some photoshop, glass painting, running around on GPS, a lot of papercutting, and exploring themes I love—making fantasy lands, representations of nursery rhymes and fairytales, and often, just inserting tiny worlds in everyday spaces.," she says.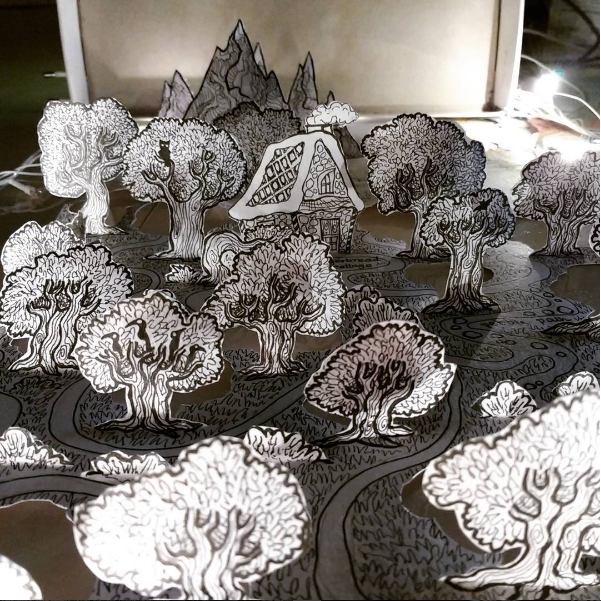 Ray gives three reasons for choosing map-making as her project.
a) a map is a pretty vague word, and it would leave her with the freedom of interpreting it as loosely as she wanted.
b) She could explore different media, and basically just have a lot of fun trying out different materials and also, subjects.
c) She loves maps! Especially fantasy maps.
While she did face her share of slumps along the way, the goal of reaching #100 and the support on social media from followers and friends, even after overshooting the 100 days deadline, kept her going. "The 100-Day project, by definition, is about dedication, but somewhere along the process, and mostly this is at the part when you start stumbling over that dedication, is when the real transition happens, and you start narrowing your focus and exploring convergently instead of laterally. All those ideas I wanted to explore when I started off—I've ticked them off my list, but, happily, most of them still remain on my list as things I want to explore further. With some exceptions. I know for sure now that I don't want to make a map with ketchup. Ever. Again."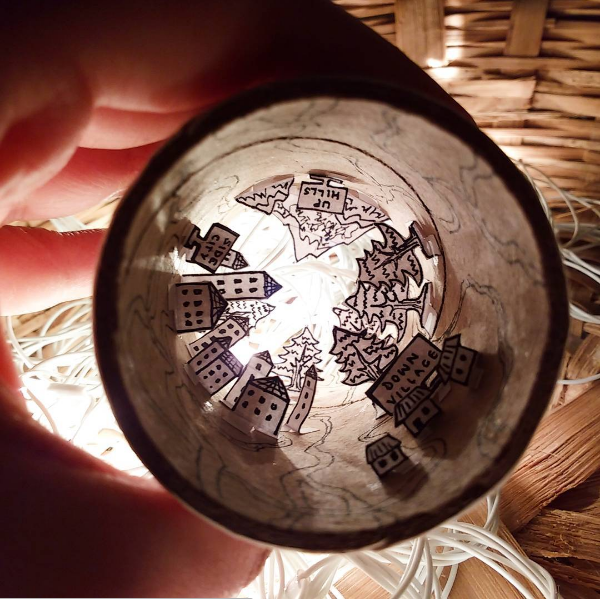 Then again, there are always cases of over efficiency and overstimulation in such goal-driven projects, which was definitely the case with Indu Harikumar's #100IndianTinderTales, where she illustrates stories and experiences of people using Tinder in India and Indians using Tinder abroad.
Harikumar's journey began in April, 2016, when at the age of 37, she decided to try Tinder for the first time while in Vienna. While she was initially hesitant as she had heard stories and there was a strange shame around being on Tinder, it turned out to be a great experience for her, and she met some really interesting people through the app. "In India, my chances of finding a man were very dim. While I was in Vienna, Tinder and being brown in general was working for me. But here, people would Google me before dates and generally be creepy. Something I noticed was that nobody talks about being on Tinder here. I was bored with the work I was doing and figured that peoples' sex lives would be great inspiration for me to start afresh. So I put out an open call for stories and while I thought I wouldn't get more than twenty responses, I've done over a 100 now!" she says.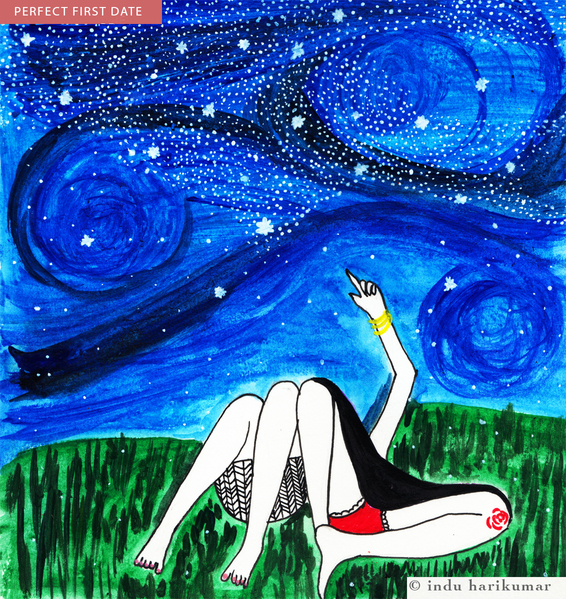 While the experience was initially fun and gave her a lot of courage and inspiration, it eventually became too much, be it from the fatigue of talking to so many people or the personal impact that it had on her mentally and emotionally. Elaborating on her experiences, Harikumar says, "I used to work on childrens' books and this was a completely new direction. I was scared to even draw breasts in the beginning. As the project started opened up, it gave me a lot of courage to hear and share others' stories. Soon enough, though, it became difficult because I was soaking in experiences but dealing with my own demons. After a point, there was no mental space to do anything else. It was very overwhelming and I lost balance in many ways. I'm finally doing other work now and want to move on. I'm contemplating doing one story a month. But I do want to do a series of stories where people talk about various aspects of accepting their body." she wraps up.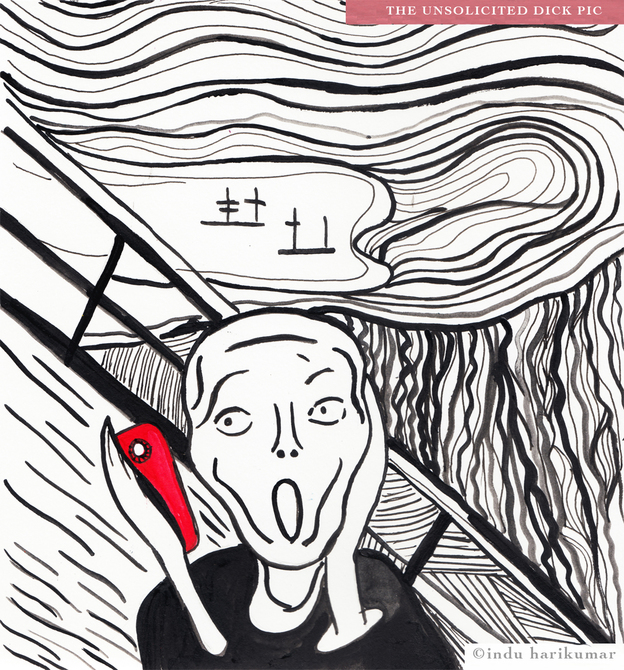 2017 is a day away, and while you're busy contemplating making resolutions, personal projects like the ones our country's amazing artists have been producing is definitely worth considering. Maybe art is not your thing, but these can be interpreted in any field and although it  may get excessive, you may (scratch that, you WILL) have bad days. But it'll all be worth it. Promise. Go ahead, challenge yourself.