Haters be damned. This curvy girl is practicing yoga and breaking stereotypes that only thin people can be healthy, writes Alice Sharma
"Who gets to decide what is beautiful and what is ugly?" says 34-year-old Dolly Singh. A yoga enthusiast, a media-professional and a part-time chef, Singh has been destroying the hypocrisy associated with women's bodies for quite some time now with her difficult yoga moves that she executes like a pro. The reason for this is the fact that she doesn't have the lithe frame that is usually associated with yoga practitioners the world over and can pull moves that supposedly 'fit' people also have difficulty manoeuvring.
Her journey started when she injured her ankle on a trip to Hampi, Karnataka and was advised by the doctor to lose weight. That was when she realized that her weight was indeed a problem. "In 20's we all just look for the enjoyment, I too had a very sedentary lifestyle. After the injury I took a personal trainer and she actually brought a routine to my life." says Singh. "I started cooking for myself and that habit has stayed with me till now." she added. Born and brought up in Bengal Singh is a Delhi University Alumnus later shifting base to Bombay for work. Originally from Bihar, she is also a part time chef and promotes regional cuisines in the food pop ups held by her in Mumbai.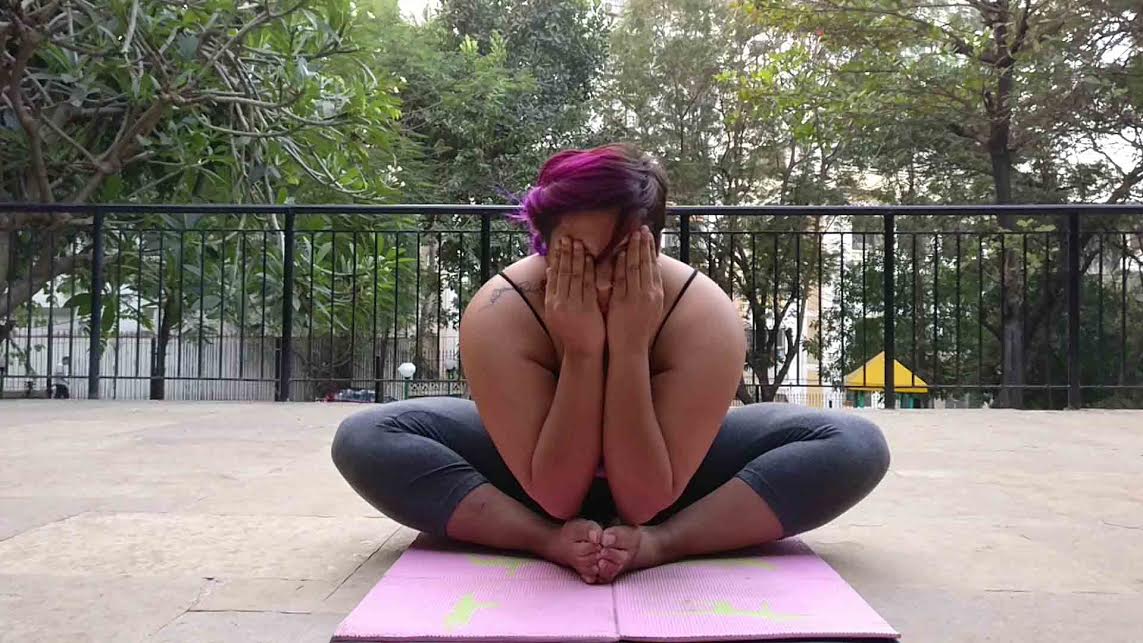 After the personal trainer moved to another place, she joined a yoga class, where she was fast to outnumber the other practicing yogis. "In just three days everyone including me realized that I was catching up really fast. I did a full wheel without help." The inquisitive learner soon got bored as the class wasn't challenging anymore. That was when she started doing yoga on her own with the help of videos on YouTube. While wanting to see her postures she started clicking pictures and ended up posting them on Instagram.
We are all required to stick to the homogeneous standards of our body and act accordingly, but Singh went a step ahead and broke her own stereotypes. A society where yoga is ideologically associated with slim bodied women with perfect curves she stands out to eliminate this stigma. "I am not bothered by the stares, I never was. In fact the amount of appreciation is really good. People come up to me and say-'Oh! You are so good at this," she says.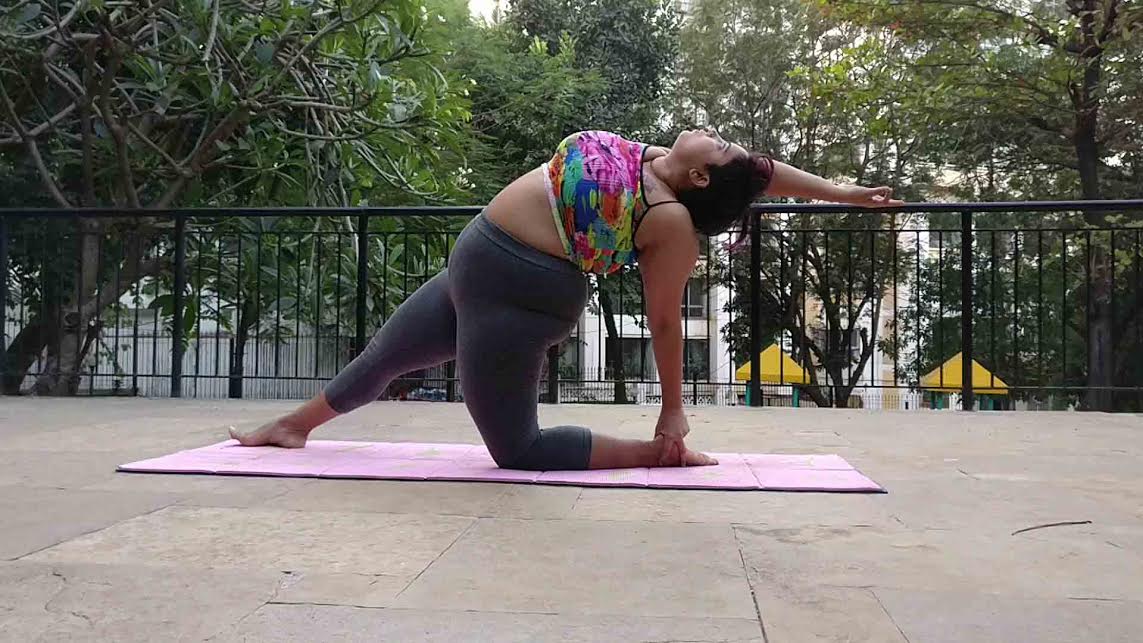 When a video of her practicing her yoga came into light recently, most of the reactions were typical. While some lauded her for her agility, others resorted to plain old fat shaming stating that she should exercise to lose weight, reinforcing the stereotype that only thin people can be fit and healthy. But Singh remains unfazed and focuses on the positive rather than the negative.  "In my normal life I am an impatient person, but on my yoga mat I am a very different person."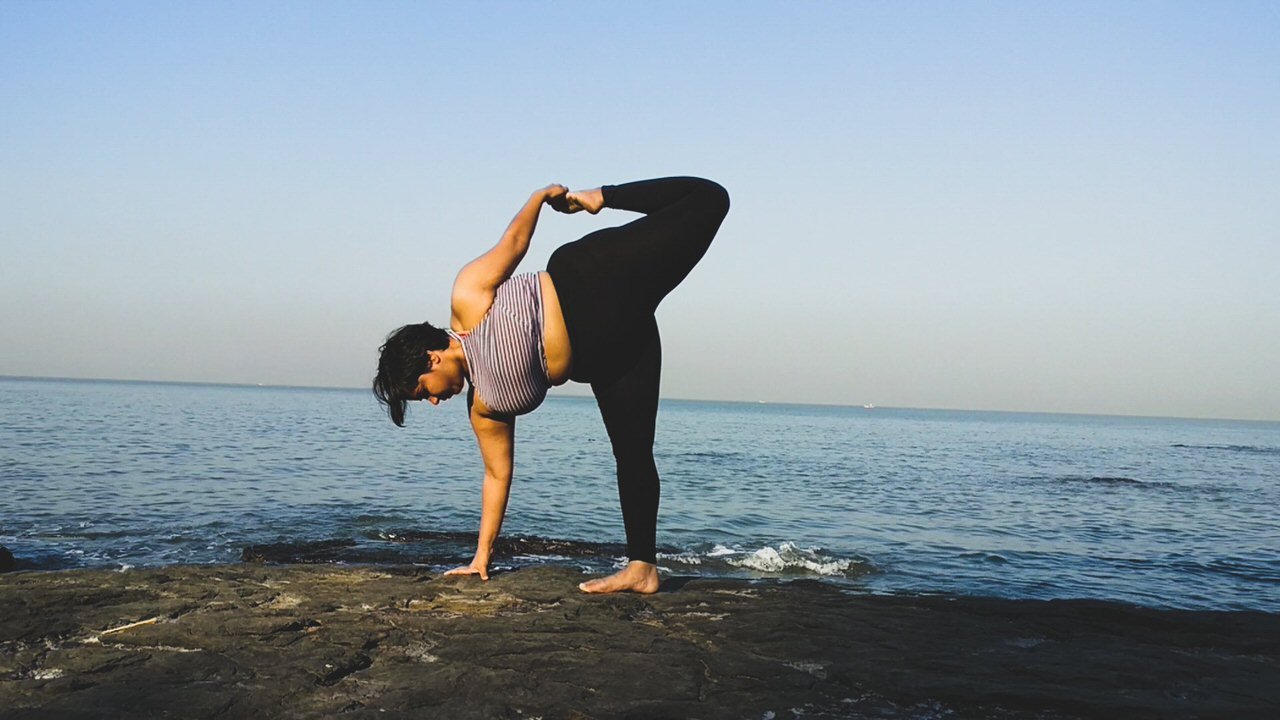 On being quizzed about her confidence she tells sbcltr, "The way I am today is all because of my mother. She never told me that you have to look pretty. Being women we are always so concerned about how we look.  Me being fat is not my identity, I am much more than that".
Singh has now reached a level where she works one hour daily six days a week, sometimes seven and can walk up to 10 km without blinking an eye. Summing up her journey, she says, "I believe God has been really kind to me."
For more of her, click here