Manan Kapoor on the new progressive, socially conscious record company which aims to give under-represented music communities a chance
"So I've kinda sorta started a small record label along with reluctant Punjabi grime MC (and secret benefactor of Chandigarh's infamous Bollywood clubs) Mo Joshi,"  says Uday Kapur, the co-founder of Azadi Records. According to Kapur, the South Asian region is home to some of the most compelling cultural narratives in the world today. He believes that diversity is the key to our identity—it has, and will continue to play, a pivotal role in defining our social fabric— influencing both our achievements and our failures as a society.
Kapur had been a music journalist, covering the indie music scene for the past 4 years at NH7, BorderMovement, BuzzFeed Longform, Rolling Stone, and Tehelka. He also worked with OML and was in charge of the hip-hop roster before he set up the label.
Mo Joshi on the other hand believed that a label like theirs, which acts as a support structure for artists who had something special along with story to tell, was missing from the scene in India.
Joshi had been working in a UK hip hop crew back which split in 2002. He then spent a few years on singer-songwriter Joss Stone's team and also worked with Akala's in-house management on strategy and business affairs. He was involved with UK festivals and Diplomats of Sound, an agency in the UK before he moved back to India. He was running desihiphop.com and was planning to set up a record label, when Kapur pitched him the idea for Azadi Records. The focus of the label is on releasing (and highlighting) socially conscious music being created by artists across the South Asian region.
Kapur and Joshi feel that a divide is represented in the independent music community and that most of the narratives explored by artists "feel restricted or, for lack of a better word, censored. The music scene is heavily lopsided towards promoting the narrative of a privileged minority, reflecting the structural failures of our society."
In order to tackle it, they plan to promote and cultivate homegrown, socially conscious music that entails a narrative which "highlights the hopes and frustrations of marginalised communities."
In the recent years, the emergence of homegrown, socially conscious hip-hop has added not only to the voice of a woe-fully underrepresented section of the Indian society, but also to the music scene's larger identity. The inclusion of this community (Hip-Hop) is just the beginning, Azadi records aims at working towards finding, nurturing and promoting diverse voices that represent different marginalised communities.
The emergence and popularization of artists such as MC Kash, Ravana, CSP with politically inclined music that reflects on the oppression and subjugation of people in India, has already begun to change the spectrum of music in India, but Kapur and Joshi believe that their voices aren't heard enough and get buried in the din of popular music. This is because the same infrastructural support that is provided to an upcoming future trap producer is often not provided to them.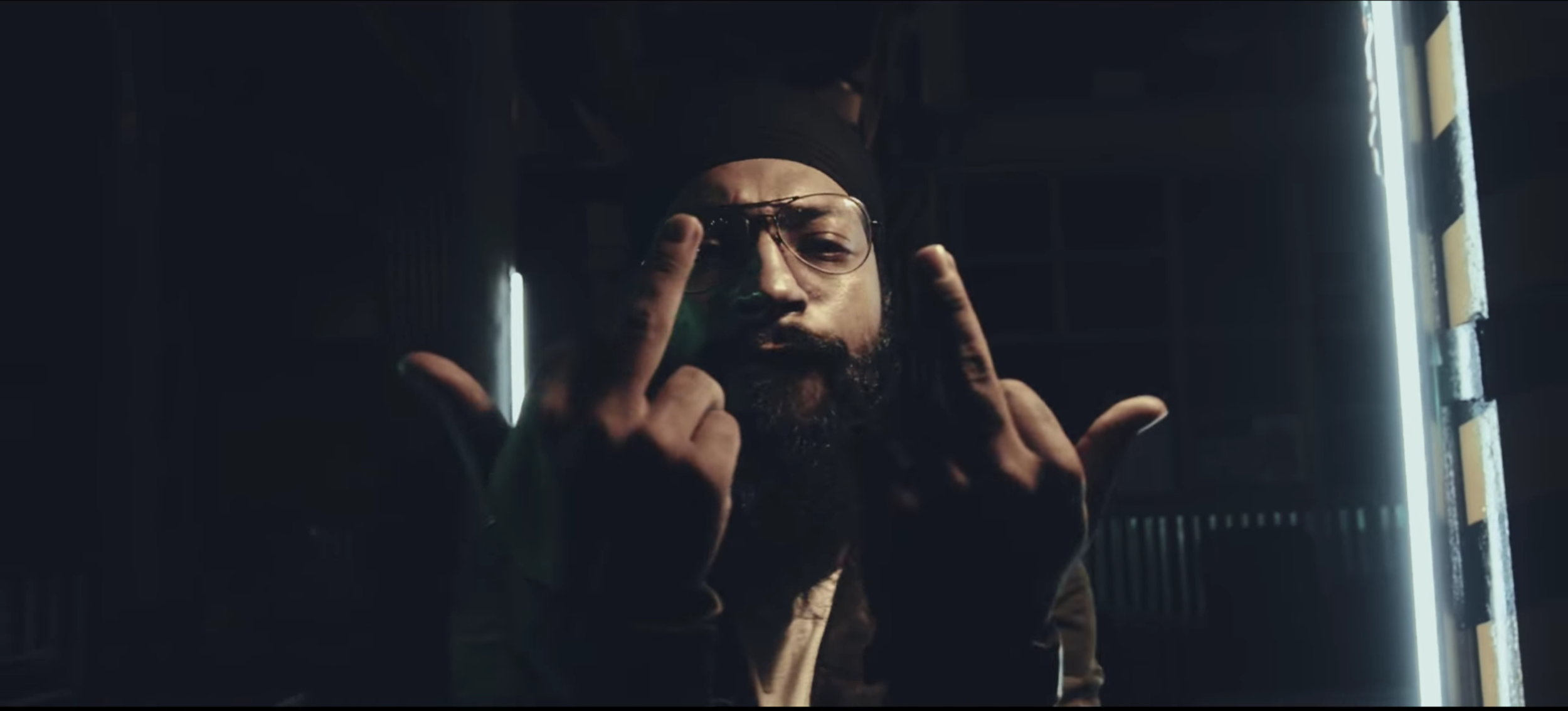 "We are the label of the culturally conscious. The creators of stories. Explorers of new sounds, new visuals and mediums that initiate dialogue within and between different communities around the world." Ever since their launch earlier this month, they have launched discographies and music videos for the 3 artists that they manage as of now—Sez, Prabh Deep and Sun J.
Before being signed on to Azadi, Joshi says that, "beat wise, Sez has single handedly built the scene here. He's worked with almost everyone and it is always quality and there's still 100's of beats no one's ever heard." Sez has also produced for international artists such as Phora and has deals in place with Beatstar and Johnny Snipes' Cinematic Music Group who also have Joey Bad@$$ on their roster.
Prabh Deep was born and brought up in Tilak Nagar, his music paints a vivid picture of growing up in a locality that's reeling from high unemployment rates and the recent influx of drugs in the community. Shortly after their launch, on May 15, Azadi released Prabh Deep's latest track, Kal, on the Indian music streaming platform Saavn.
Sun-J is a New Delhi native and has rapidly emerged as one of the most exciting talents in the South Asian hip-hop community. His distinct flow, tone and delivery—consistently employed to devastating affect—have earned him widespread praise from the scene at large. Born to a family with extremely modest means, Sun J's music provides us with a unique narrative about life in the capital's slum communities that is at once arresting, veracious and informative.
Their plan for the year is to successfully release Prabh's album and Sun J's EP.  They're also building up on another idea which aims to highlight the vast catalogue of political music that already exists in the country. They hope to launch that by the end of the year. In the meanwhile, Azadi plans to take giant leaps, one step at a time.
---
If you're an artist (or know of one) that wants to put forth a narrative that you feel is under-represented on the cultural landscape, you can contact Azadi Records at uday@azadirecords.com.