How India's only documentary film festival is carving a niche for itself by screening quality films that are rarely accessible to the general audience
Film festivals are usually a blur of glamour and glitz—loud lights, louder stars, simultaneous sessions and overlapping schedules that can sometimes leave the attendees a little overwhelmed, by the choices available. In the age of Instagram and social media envy, these events are also symbols of access to culture, which makes them generally very raucous. It can be fun, if you're into that sort of thing, but if you are a serious cinema lover, who attends these festivals for the sake of the quality of screenings, then the Lakeside Documentary Film Festival (LDF) is the place to be.
Held annually in the calm environs of Naukuchiyatal in Uttarakhand, the LDF has carved a loyal list of patrons for itself in the last 6 years. Conceived and curated by filmmaker couple, Neelima Mathur and Pramod Mathur, it began with co-operation with DOK Leipzig of Germany in 2013 and has now extended to include other European partners.
Each year, over four days, about 12-14 short and long creative documentaries are screened, representing nearly as many countries. This year the festival dates are from the 16th of March—19th of March.
What makes LDF special is the non-commercial aspect of the festival and the intimate setting. The Mathur's have worked hard to keep the spirit of independent cinema alive. This is a festival where the audience will find themselves immersed in cinematic narratives that will stay with them for years. They will also get a chance to have meaningful discussions with filmmakers, have group discussions on cinema and leave feeling like they have gained special access and insights into the world of indie documentary filmmakers.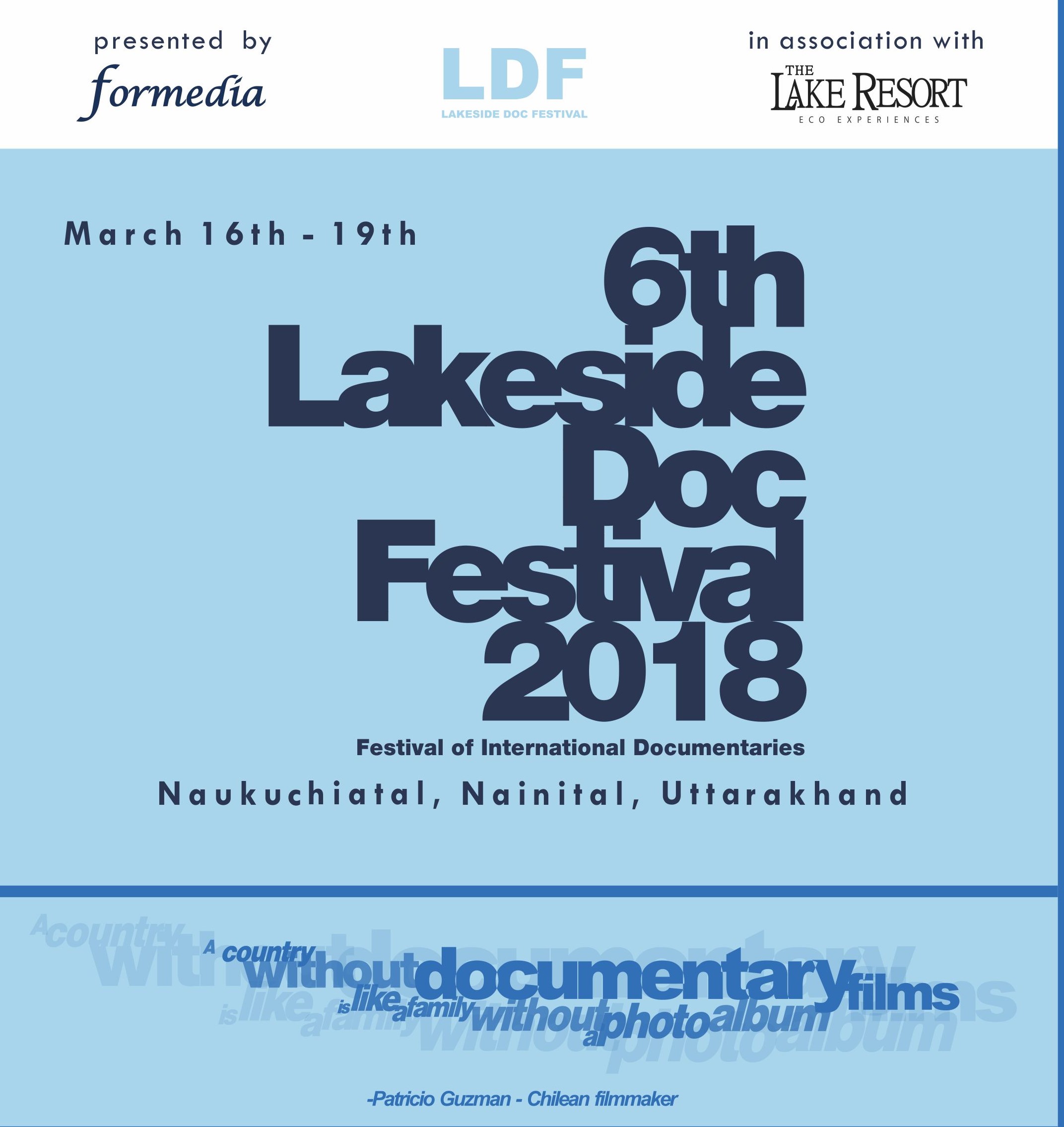 "To tell you the truth – and to sound bizarre – I was inspired by Robert Redford after relocating to Naukuchiatal, which I consider a cosmic space. I recalled his saying how the Sundance Institute needed to be away from the pulls and pushes of a bustling city and be in a space that inspires creativity. I felt the same way about the sheer experience of viewing documentaries in these Himalayan surroundings amidst an oak forest, beside a lake. In India, we do not really have pure spaces for the documentary – particularly non-thematic and non-controversial. The documentary remains on the fringes in most mainstream festivals in India – or is a package of a few films as part of some event or workshop. We need dedicated exposure to latest narratives and storytelling techniques. By we, I mean both general public and film-makers – even established documentary film-makers.
I had once met Claas Danielsen, Festival Director of DOK Leipzig, and found him to be very dynamic. I approached him and we had long email discussions on the why of the festival. He was convinced it is a much-needed initiative and gave me several inputs. Thanks to him and Dr. Grit Lemke – including their hand-holding! – we were able to launch a high-level documentary film festival. None of this would have been possible without the committed support of Mahendera Verma of The Lake Resort, which has been an associate partner from start," Neelima Mathur, told sbcltr.
There are 12 films which will be screened this year. Two of which ars major documentaries by Indian filmmakers that we are most excited about, Priya Thuvassery's Survey Number Zero, which focuses on the salt making Agariya community of Gujarat. The film won the Best Film (Livelihoods) award at the 5th Woodpecker International Film Festival. It is a subject that shows another side to Gujarat, beyond the popular development model. The other Indian documentary is the immensely successful, The Machines, by Rahul Jain, which is a hard hitting portrait of the daily lives of workers in a textile factory. It raises pertinent questions on the human cost of mass production.
Other films to be included at the festival are Swiss film-makers, Dennis Stauffer and Norbert Kottmann's, Digital Immigrants, which deals with the relationship that humans share with technology. The Day the Sun fell by Aya Domenig, about the atomic bombings in Hiroshma, Jurek by Paweł Wysoczański about the life of the climber Jerzy Kukuczka to name a few.
Then there is a panel discussions on, Evolving Form of the Documentary in the Era of Social Media and of-course, bonfire nights that are spent discussing cinema and the role of documentary films in India. All in all, a festival like no other.
---
You can see the full schedule here