Take a look at the art from the recently held display at the Lalit Kala Akademi which featured works of prison inmates from across the country
Art has long been used as a medium of therapy, keeping that in mind, Sudhir Yadav, the Deputy General of Tihar came up with the idea of the Tihar Kala Abhiyan. At the heart of this festival was the idea of reformative justice and the rehabilitation of prisoners into civil society. The DG hoped that by tapping into their creativity, the inmates would perhaps be able to visualise a life beyond prison.
In order to do this, there was an arts workshop that was organised in Tihar in association with the  Shaitya Kala Parishad and The Lalit Kala Akademi. 95 inmates from across the country were shortlisted to work with 41 eminent artists to create works of art that would later be in display at the Lalit Kala Akademi. Veer Munshi, who curated the workshop and the exhibition, created a special installation from the scrap that was available inside Tihar.
At the end of the workshop, there were 298 paintings that were created and 250 sculptures. Most of the inmates told the curator that their paintings were a reflection of what they saw in their dreams and what was in their head. Take for instance the two installations made out of iron by a murder convict. Shambhu who makes furniture inside Tihar has created three "pillars of hope" and a wheel barrow that's putting iron batons on the ground. Both pieces have a deep psychological resonance and according to Munshi this is because for Shambhu art is a form of release and expression. Almost a form of therapy, because he has been in the jail for a long time, he has had enough time to introspect and realise the value of life.
Not just Shambhu but all other art works have a deep resonance in them and embody the spirit of restorative rehabilitation they stand for. According to Vijendra S Vij, co-curator of the exhibition and event, the paintings invoke pertinent questions that leave you with a certain sense of je ne sais quo. They serve as an important reminder of the fact that everyone should be given a chance to redeem themselves in the eyes of society and that there is always more than just one side to a person.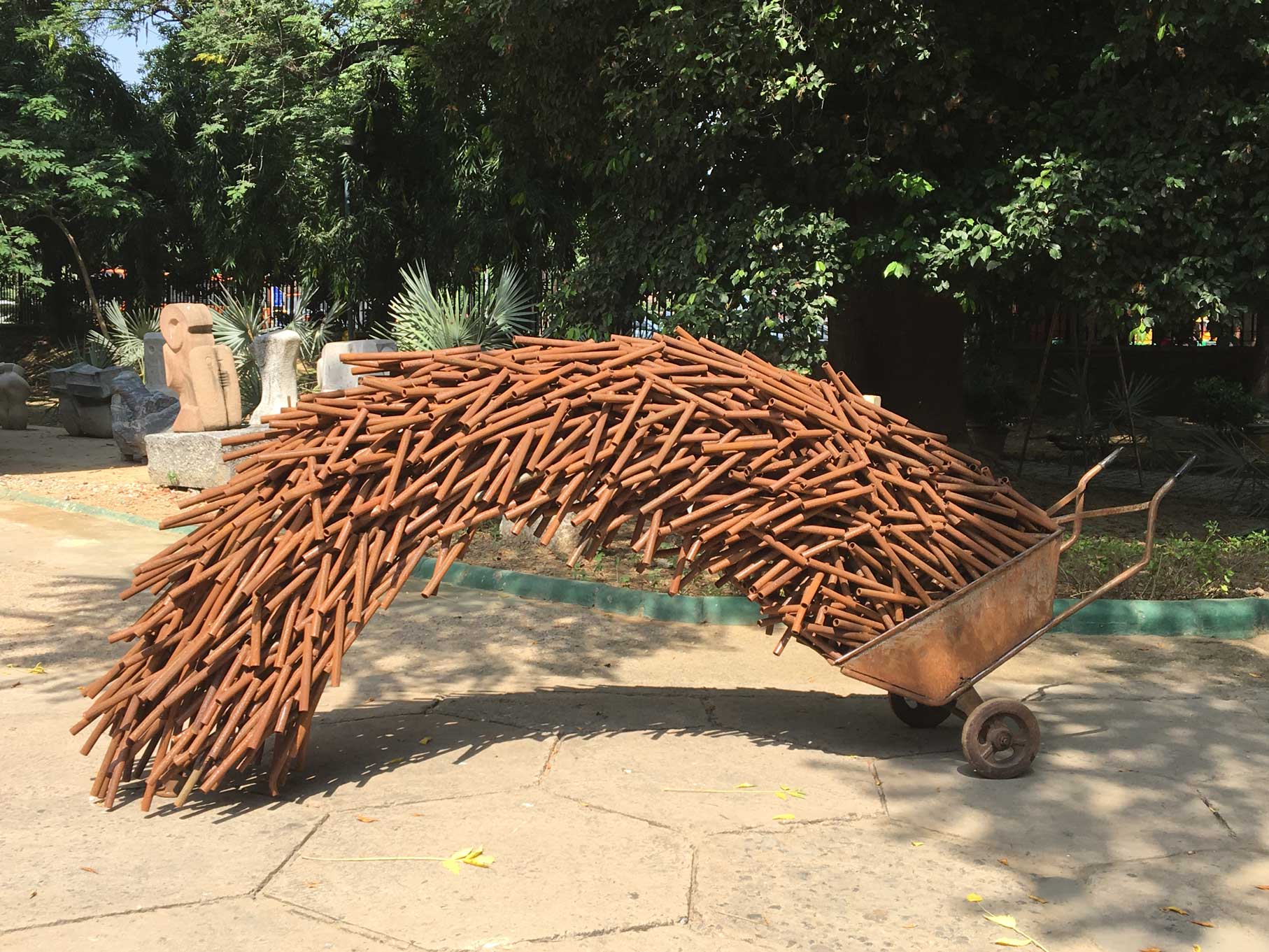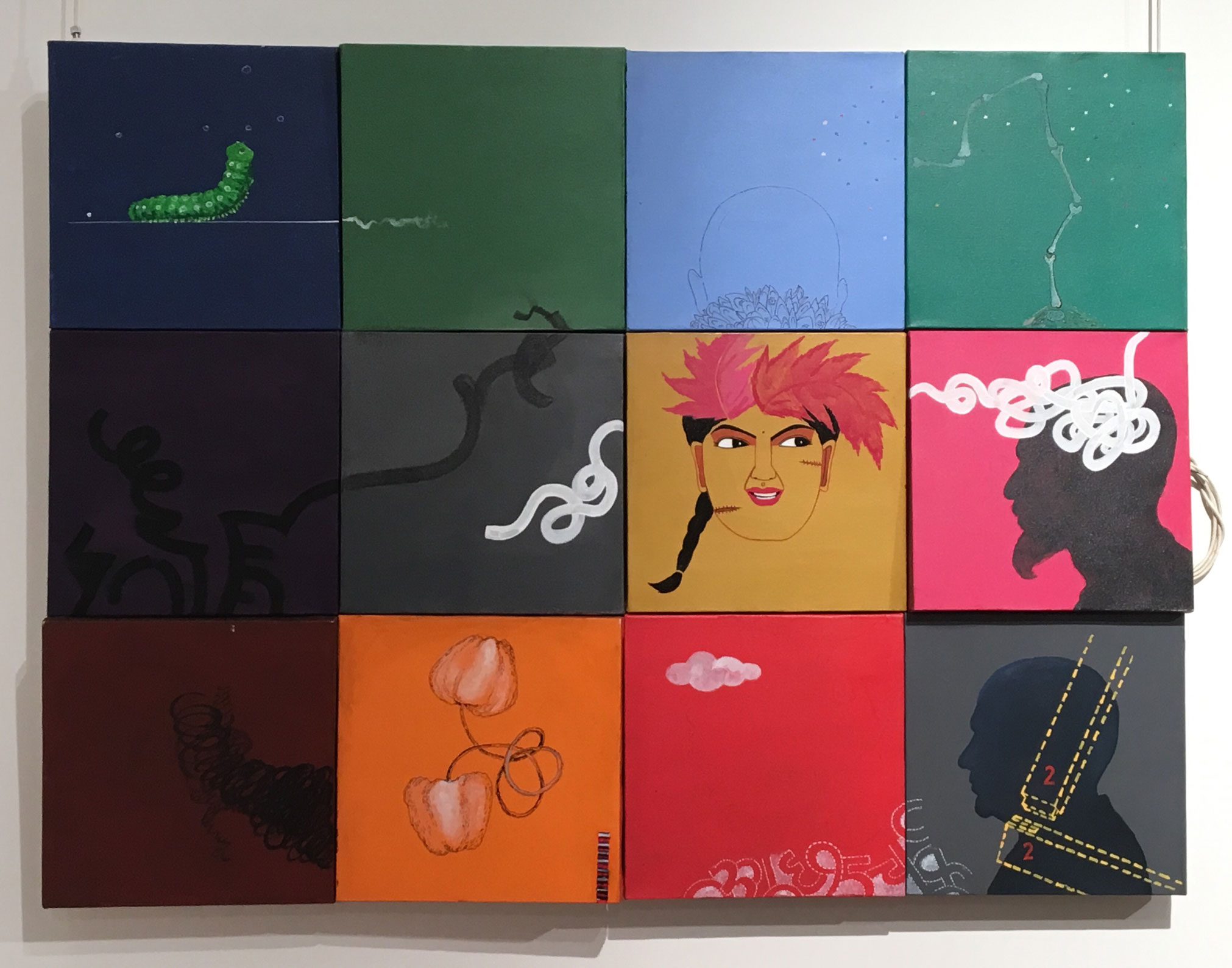 ---
Photographs by Srishti Bhardwaj