The book cover of Arundhati Roy's second novel is out and it is haunting, writes Neha Pant
Twenty years after her novel The God of Small Things came out to rave reviews and won The Booker Prize, Arundhati Roy is all set to make a return to the world of literary fiction with her novel, The Ministry of Utmost Happiness. The cover of the book was released yesterday, designed by David Eldridge who also designed the cover of The God of Small Things. It is a rather haunting cover, the image of a decaying marble grave with a withered rose placed at the end of the book title. The original photo was taken by the Delhi blogger, Mayank Austen Soofi, who says he was commissioned by Roy to take the picture in October 2016, right when the book was first announced.
One of the most anticipated books of 2017, The Ministry of Utmost Happiness, has been Roy's project for almost a decade. It is a contemporary story set in the Indian subcontinent. "I have lived with the characters in this book for close to 10 years, between them they have conspired to confound accepted categories and notions — including my own — of identity and gender, nationhood and patriotism, faith, family, motherhood, death — and love itself," she said in a statement.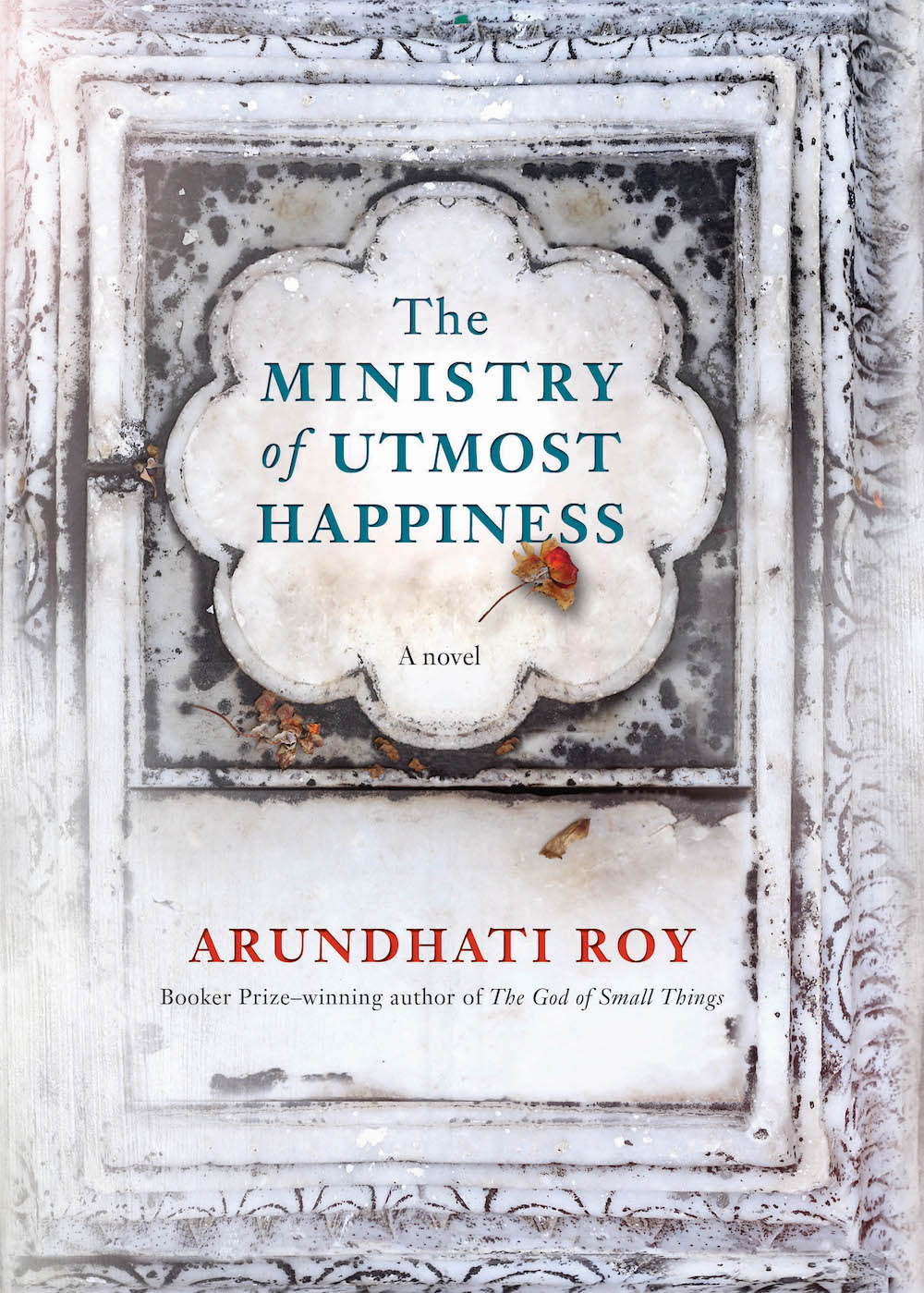 While her fans have waited a long time for her to return to fiction, Roy has passionately championed the cause of the underdog and activism in her writing, penning several political essays and often being the voice of the marginalised. She has also alluded to her book for years in interviews, in 2011, she told The Independent, that she had shown a part of her book to her friend, the novelist and critic, John Berger. "About a year and a half ago, I was with John at his home, and he said: 'You open your computer now and you read to me whatever fiction you are writing.' He is perhaps the only person in the world that could have the guts to say that to me. And I read a bit to him and he said: 'You just go back to Delhi and you finish that book.' So I said 'OK'," Roy said in the interview. "I went back to Delhi, and in a few weeks, this note was pushed under my door: just an anonymous typewritten note asking me to visit the Maoists in the jungles of central India."
At the time of the book announcement, Roy's publishers, Simon Prosser, of Penguin imprint Hamish Hamilton in the UK, and Meru Gokhale, of Penguin Random House India, said in a joint statement that the book was "incredible…on multiple levels."  They also said that, "the writing is extraordinary, and so too are the characters – brought to life with such generosity and empathy, in language of the utmost freshness, joyfully reminding us that words are alive too, that they can wake us up and lend us new ways of seeing, feeling, hearing, engaging. It makes the novel new – in the original meaning of novel."
---
The Ministry of Utmost Happiness will be available this June