This man roams around a bridge in China saving lives, writes Alice Sharma.
On Nanjing Yangtze Bridge in China, a middle aged man is often seen walking to and fro and watching pedestrians from his binoculars. This man is Chen Si, he roams around the bridge, looking for people on the verge of committing suicide by jumping into the river.
He has been doing this since 2003 and travels 25kms on his electric scooter every weekend from his home in Suqian. During the week, he works at a logistics company. Si has saved 321 lives, helped 280 people in regaining their confidence and has spent hours and days looking after them. Along with saving lives, Chen uses all his might to hold strangers in his arms and help them win their confidence back. He has also rented a two room house where each survivor is invited to stay after their attempted suicide and is also given free counselling by psychology students from a University nearby.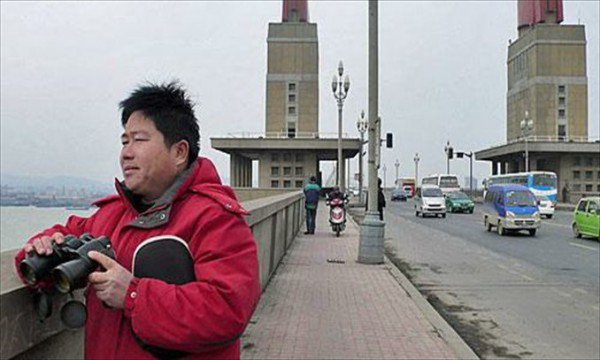 Si says that most of the people who come there to attempt suicide are frustrated migrant workers who see no future in the city and are too ashamed to go back to their hometowns. Si was also once a frustrated migrant worker, who lost all hope, when a wise man gave him advice and confidence of setting up a fruit business. That was when his life started to look up. When he came across a news item in the local media that Nanjing Yangtze Bridge was a common spot for suicide and more than 2000 people had committed suicide by jumping off the bridge, he was shocked and saddened. He immediately decided to volunteer and help them.
Si spends 10,000 yuan annually on this work and says his wife is not happy with his work, as she doesn't want him to spend so much money on strangers. Convincing people to give life a second chance is not easy either, sometimes he suffers physical abuse from the very people he is trying to save, but this doesn't stop him. In 2015, his story was made into a documentary titled 'Angel of Nanjing' by directors Jordan Horowitz and Frank Ferendo. He also has a blog, A Bridge Journal, where he talks about the most influential people he has met and meaningful stories.
The Nanjing River Bridge is also famous as the poster image for the communist rulers. But, now the river is also symbolic of the faith and hope because of Mr. Chen who has instilled a positive environment to it with a signboards that reads, 'treat every day of our life with kindness.'