Alice Sharma speaks to Abhijit Kini, the creator of Angry Maushi—a boisterous gun-toting aunty who is fast gaining mass popularity in the country.
This comic book heroine does not have luscious hair flying behind her back, nor does she wear a body con dress which enhances her breasts. In fact, she is a far cry from the overtly sexualised clichés that are associated with the genre. Meet Angry Maushi, who has the power of teaching a lesson to wrong doers just by her extreme rage.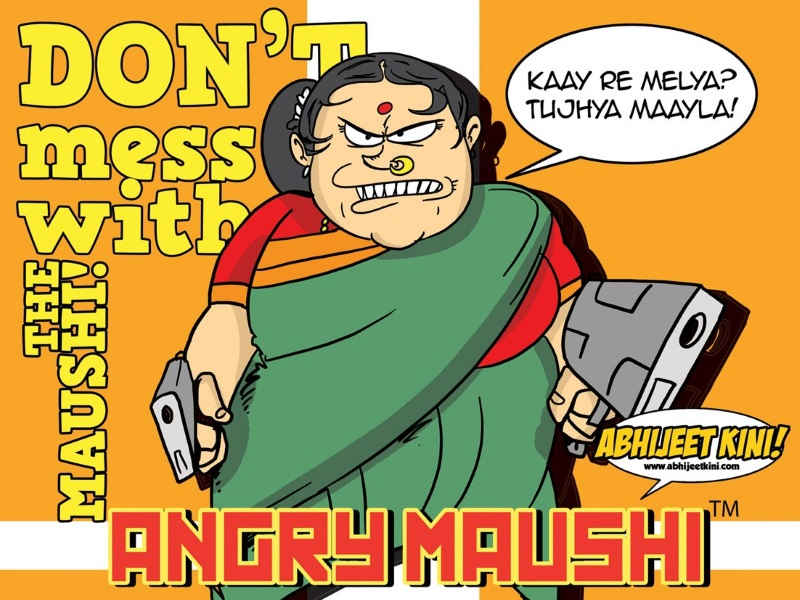 The creator of Angry Maushi, 33-year-old, Abhijit Kini, says that this comic book symbolises the angry women of Mumbai and he got the idea for it while travelling in the local trains through the city. The best thing about Maushi, besides her rage, are her opinions on everything— from politics, to social stigmas. "Overall in pop culture, there has been an overdose of male dominated comic characters. Women characters have been more or less objectified, so I thought why not create a women character who is a common person," says Kini who first drew the character in 2011 for his merchandise called Kini-Merch and only rolled it out as a full-fledged comic in 2012 at the Mumbai edition of comic con.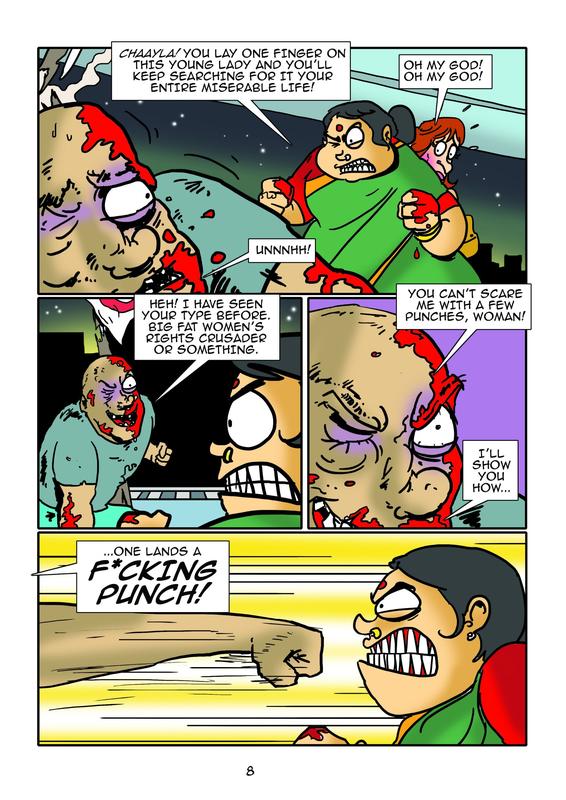 One of India's finest illustrators and cartoonist, Kini has been a regular illustrator for Tinkle comics, but he is equally passionate about creating independent titles and this has been finest, most well-nuanced piece of work till date.  Angry Maushi doesn't have a husband and children, because then it would be pandering to the stereotypes surrounding women. Maushi stands to break this stereotype and didn't really start as a political satire, but is now viewed as one with she takes on anything and everything."Although, for me all characters stand for what they are, irrespective of gender. Sometimes, males creating a female character brings out a fresh perspective and vice- versa," he tells sbcltr.
---
Follow Angry Maushi on facebook here