Sonali Verma speaks to Marta Vanduzer Snow, a US citizen who is building roads and toilets in rural Uttar Pradesh
35-year-old Marta Vanduzer Snow needed a job in her final year of college. Little did she know that she would eventually be creating jobs for people, that too in India. Snow was working on a book project at the Observer Research Foundation from 2004 to 2008 and Snow says that it is there that she had the "great privilege of learning from some of India's most amazing minds."
Once she got to know of the Rajiv Gandhi Mahila Vikas Pariyojna, she started volunteering with them. This was way back in 2012 and the volunteering has helped her turn lives around. "They helped me identify the village of Jagatpur in Uttar Pradesh and I knew I wanted to work there."
Since the start of the project four years ago, she and her team have built a number of toilets, roads and solar-powered homes. They have introduced no-till farming, organic seed saving and vegetable gardening on 3 biswas of land. Snow has written two textbooks—one on organic farming and one on English. She also oversees four classrooms in the villages, manages eight small-scale libraries and is currently working with three engineers to make slow sand drinking water filter.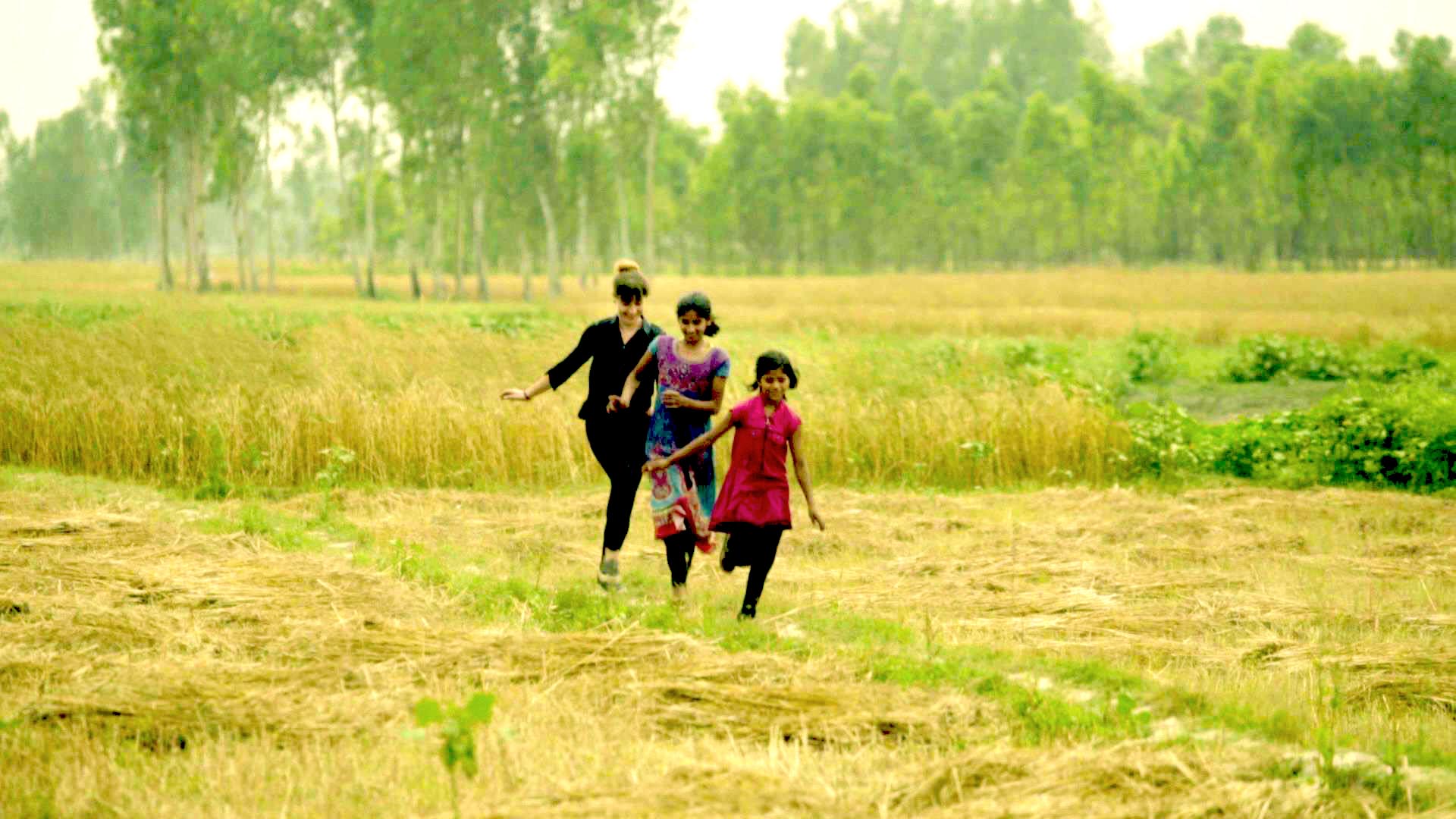 What's more? She has self-funded the projects in two villages. "I had unearned money that I thought I could do something good with instead of spending it on myself. Service feels unlike anything else in the world. There is a capitalist saying—put your money where your mouth is. I believe that our actions show commitment and I wanted to show mine", she says. Her selflessness and will power has uplifted villages and has equipped the residents with the prospects of a better quality of life. "I wanted the autonomy and power to make something I believe in, without interference." To make something "good", she adds.
Before her team took on the project, the villages mostly had mud homes and mud roads. There was no provision of toilets. Power-cuts were frequent and as long as eight hours a night.
"Making toilets that people use makes me proud", she says. Eighty-three per cent of the toilets they made in Rae Bareli are in use. "We made a road and over a year later, it is still beautiful and functioning. I can't believe we made a road and it makes me smile to myself at times."
The villagers have been very supportive to her mission. When her team needed volunteers for the libraries, forty young women stepped forward. Someone even offered them land and land is very scarce.
A normal day in her life starts at around 6 a.m. She spends the day going to shops, meeting with people, going to government offices, working with people. She takes some time out of her schedule to read, play and go on long drives, listening to pop music.
When asked about her plans of staying in India or leaving, she said she hasn't thought of that yet. People in India have welcomed her with open arms. Her inspiration? "Children, always the children," she says.