Rohini Kejriwal, curates a list of the best poets to have participated in the month long poetry challenge 
Tis the season to write poetry, with April being the National Poetry Month. To celebrate this, hundreds of Indians have taken up the #NaPoWriMo challenge, an annual project worldwide in which participating poets write a poem a day for the month of April. That's 30 poems in 30 days.
Several places like NaPoWriMo, #napowrimoxnidhscraps and Airplane Poetry Movement have been offering optional prompts to write on, but regardless of where the inspiration comes from, the wordsmiths are having themselves a jolly good time, while consistently churning out poem after poem and incorporating poetry into their daily routine.
While the Internet is brimming with talented poets and gorgeous poems everywhere, which can be found with a simple search of #NaPoWriMo. As the month comes to an end, sbcltr presents 10 Indians pursuing the challenge:
Harnidh Kaur of #napowrimoxnidhscraps
"This is the third year I'm doing the #NaPoWriMo challenge. It's strangely stressful and calming in equal measures. Stressful, for obvious reasons – you're scared you'll repeat motifs and themes, you're scared of producing insipid stuff, you're scared of falling off the wagon. Calming, because in all the craziness, you have a small chunk of the day solely for poetry. Coming to #napowrimoxnidhscraps, when I started writing, I wanted someone to read what I write, but do it for constructive reasons. I didn't realise it then but I needed a mentor. Mentorship, sadly, is rare in the Indian poetry scene (and very cliquey). I started  #napowrimoxnidhscraps last year just to give poets a community. Just a place where I can offer an assured audience and whatever little critique I can give. End of the day, I know what it's like to be very unsure of what I've written. All I want to do is make that easier for the amazing baby poets I know!"
You put your hands up against the sun,
and they became two birds, still linked,
struggling to fly against the hold your
thumbs had on them; you told me of how
we would die, under a dying star racing
against the collapsing canopy of the sky,
and how the world would blink blank for
just a minute before it lit up again with
the thrum of new life; your hands curved
into a perfect curve, the neck of a swan
bending down to nibble at the shadow-
shapes of my head; you asked me if I was
scared of the world ending, of losing you
to the darkness of the curtains falling on
all that we've ever known; your fingers now
a horse nickering softly against the slope
of my blurry thigh; I said nothing, wondering
how many times the world had begun again,
with no one asking how its ending felt.
Nandini Varma of Airplane Poetry Movement

"#NaPoWriMo is an experience that every poet should go through at least once in their lives. Often times, while participating in this challenge, you'd feel you're repeating themes, words, and images. At this moment, we're our most vulnerable selves. But we're also vulnerable with each other, so it doesn't matter. And I think that's the best part about it. That it gives you a space to grow – you're reading so much, you're writing so much. You don't realise it now, but somewhere between two stanzas, you're really growing as a poet."
Northern Patrika (Allahabad)
Nothing remains unread here :
Overs missed, electric wire heating in the sun, acts revised.
Reading is a habit we developed too early in life,
Thanks to our grandfather, who slowly turns the first page
Holding tea in one hand – an accompaniment to watch
East Bengal burn as a child.
Roads have been blocked again,
New gulmohars bloom with the old.
Polls drop,
A window is rolled down to catch the wind
Three farmers lost their land today
Railways have new bedsheets, berths and bathrooms
Inside, tea leaves slip with grace,
Kettles boil without a sound,
A city washes its hands in its own river.
"NaPoWriMo honestly has been the best thing that happened to me as a writer in the making. Prompts that challenge you to think differently and stick to the timeline of writing one every day has taught me so much. The effort the #napowrimoxnidhscraps team takes to read and reply to each poem is the encouragement we need to keep writing. This has been my best goal so far and this comes from a woman who has written not more than 3 poems her whole life before NaPoWriMo happened."

Start your poem with the phrase 'I come from'
I come from an old copy of 'Prince and the pauper'
My tiny hands smoothened by clutching
the edge of mother's sari for too long
A smile borrowed from the lemon
vendor on the street.
With knees scraped by a pink bicycle
Fingernails painted brown from the
raw soils of my home – Idukki
I am a half of the books I read
A quarter of the movies I watch on repeat
with traits handed down by fictional heroes
ears ringing to the songs that soothe my soul
I come from a white canvas painted strange
by every stranger that passes by
I come from tales that peep from half-open windows
hiding in between pots, pans and spoons
I come from stories swept under the rug
Stories forgot between sheets and mattress
Stories washed away under burning hot showers
I come from a land where they collect
stories like fireflies in a jar.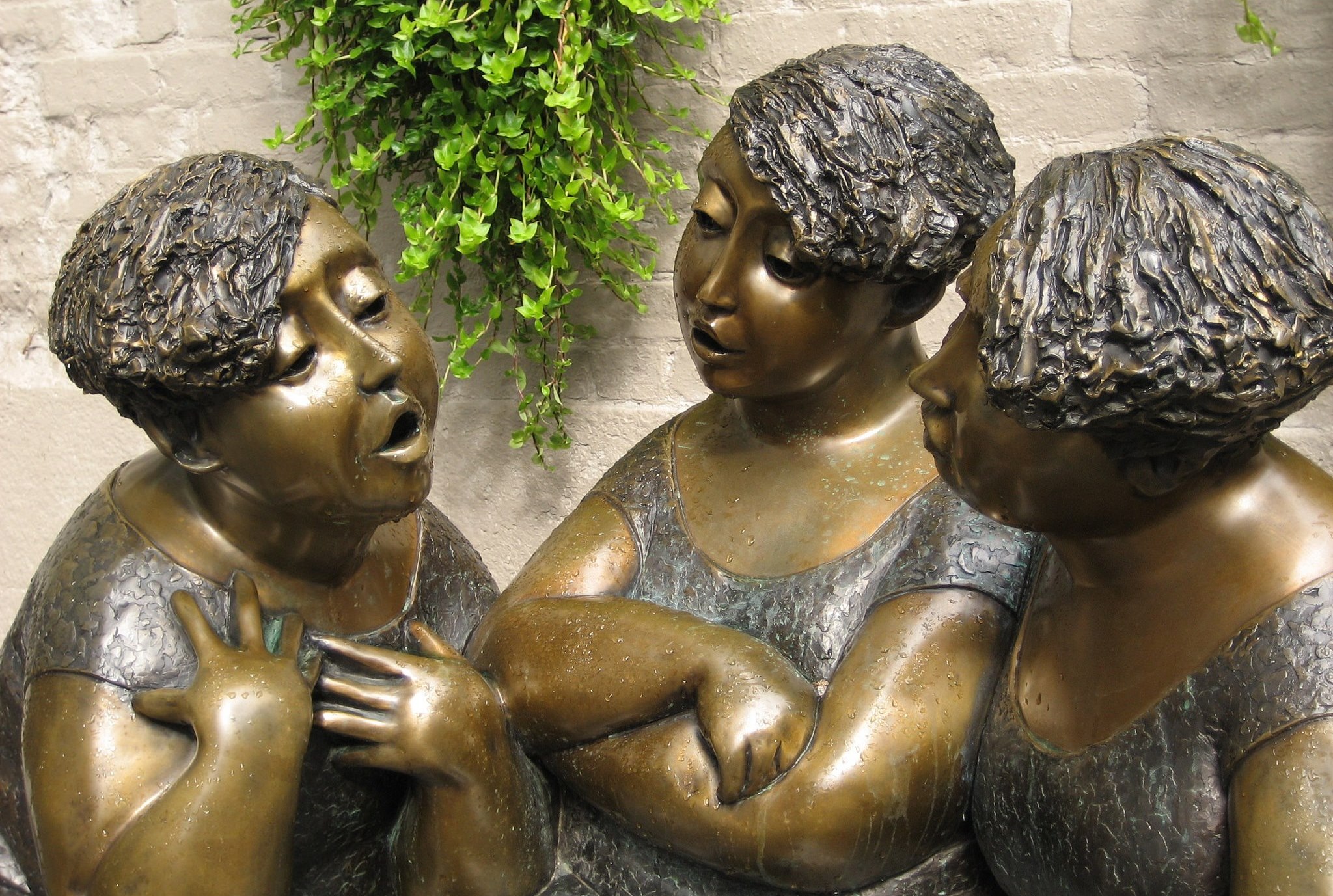 "My experience with the National Poetry Month challenge actually dates back to last year. I had stopped writing after 2012-13 and ceased to write poetry altogether. In 2016, two poet friends insisted, almost forced me to start writing poetry again using the one month poetry challenge as a template. I wrote 30 poems consistently and regained my lost form. For me, it was more of a zen-like discipline rather than an endeavour to churn out good poems. Somehow, it all worked out and I managed to write a poem a day. Since then, I've restarted writing with vigour, much like I would when I was a teenager. I'm back to the habit of writing religiously everyday without procrastinating or being lazy. This habit has gotten stronger and helped me finish a novel, a few screenplays, essays and even brought me halfway into my second novel. This year, I started a blog where I write one poem a day and got the confidence to do this because of the April challenge I had taken earlier. So yes, the challenge has benefited me greatly and helped me mature as a writer and more importantly as an individual."
Naked

To be naked no mirrors are necessary
The past opens like a fable once the mind is touched
Even the doves alight as memories, flutter
Tainting the city of regrets with shadows
Elsewhere windows open and your mother's voice calls
Her each syllable logs in limbo as a future poem
And in your palms, as a lover dissolves into a warm sleep
You are undressed into a further nudity
Meanwhile every country divides you into names and ages
The brilliance of old dreams rests as fallen leaves
A changing sky, showing missed seasons, turns cold
As doves, returning from abroad,
bring gifts and cologne for the soul
– opening line is the ending of a poem by Dilip Chitre, from the series Travelling in a Cage
Kavya Chandra of Elusive Conquests
"I just got done with highschool, and in a terrible creative block that I found immensely hard to get out of. The #NaPoWriMo challenge not only successfully broke me out of that rut but also allowed me to explore a lot with different styles, essentially trudging me to explore any and everything other than my usual style. The greatest thing about this challenge is not the rigour of a routine but what you can be convinced to do because of it. As expected, some pieces I wrote need thorough editing. But I was pleasantly surprised with the amount of pieces I believe are worthwhile. With the challenge, I involved myself in a lot more lilt, rhyme, rhythm than I have previously. I am certainly proud of a lot of pieces from the challenge and I associate that directly to the progression of scenes I've spent an adequate time on. I relied on tying everything together more than I did on a picturesque scene (which I'm used to) and I think that's genuinely helped hone my work."
Spill
cough up, slither down:
your skin is burning from the inside
and there's a fire hose dangling from
your lips- cough up.
you're dying of the words you've
been waiting to spill;
last one on Earth, couldn't you learn to travel time?
there's only blood spluttering out of these lips- cough up
cough up
you're dying and no words can
save you now
Anannya Dasgupta of Daily Riyaaz
"My first #NaPoWriMo challenge was in the US as a graduate student. I joined a group in my department started by the poet Bekka Klaver and was terrified. The notion that one could sit down to write a poem and there would be one every day was unbelievable to me. That was 7 years ago. Since finishing my first 30 poems that April, I have done it every year. I started a blog Daily Riyaaz 6 years ago and about 40 poets have been signing up for the Riyaaz every year for the last few years and 10-12 complete the challenge. What's amazing is that the blog usually has between 500-800 poems by the end of April. Every year, after the #NaPoWriMo challenge, I wipe out the blog and we start over. The dailiness of poetry that Daily Riyaaz has instilled in me has been a way to get over the terror of writing and the fear that there might not be another poem in me to write after I have written one. The ordinary becomes the extraordinary and it shows that there is poetry in just about everything when you have to write a poem every day."
What it Takes Sometimes
I will hold your hand through
April's storms when the rain
beats down fields of ripened
wheat. I will hold it knowing
what ruin it brings though it
brings sweet relief from heat.
"National Poetry Writing Month has involved writing and posting my poetry every single day, which is something I have never done before this. It's helped me push creative boundaries, work on writing more experimental pieces and I'm sure I'll come out of this month a much better poet! I've also discovered many beautiful Indian poets through this challenge. I feel fortunate to be a part of such a wonderful community."
you are terrifying
and strange and beautiful
not something everyone knows how to love
do not mistake this for hate.
know that a woman with skin too dark
is often mistaken for the night sky,
full and frightening and all encompassing.
how dare you not be incomplete
how dare you not be a jagged jigsaw puzzle
waiting for him to sandpaper down your rough edges
and fit into all of your ticked boxes
do not let him credit himself for your starlight.
know that a woman with a voice too loud
is often confused with a microphone
pure metal and steel.
how dare you amplify your own grief
how dare you not be soft
all surreptitious satin whispers and ethereal crepe smirks
his thoughts need not echo off your tongue
his voice has been idle on a pedestal for long enough
daring to speak of dethroning in a monarchy
is the bravest thing you have done
do not let him tell you that it hurts his ears.
do not let the world trick you
into believing that you are a half finished painting
tears smeared across your paper body
a lost wolf in the woods
the runt of the litter
waiting to be saved
do not convince yourself that you need him
you are a lightbulb spark in a country doused in darkness
you are the brightest thing the world has seen in years
you do not need another set of lungs
to make you feel whole.
you have always been enough
how dare you think you aren't?
"Writing everyday was a struggle and I had to manage it with other work sometimes, which made me want to give up at times. But the people who continued ​writing and my friends have motivated me to do this till the end. It's also challenging because I'm not comfortable showing my writings to anyone, so posting poems everyday on my account seems like an especially daunting challenge. It's almost unbelievable that I made it so far. It has definitely made me a better writer because I've practiced everyday. And I think the more you write, the better you get at it."
Texture of Hope
It's like a homemade cookie
Baked with bickerings and affection.
It's burned at the sides from the scathing criticism
Of the impossible expectations we harbour.
It's inconsistent throughout, at one end
Flourishing with dreams of a better life
Yet diminishing like a blown out candle at the other side.
Hope smells like nostalgia of that earthly smell
When the parched land is gifted with early rains.
It tastes like the respite of a weary traveller
And sounds like breeze of a windy night.

"I did the #NaPoWriMo challenge last year, and that's actually how I started writing poetry. I'd written a few poems before that, but never considered myself a poet. I was hesitant about starting because my board examinations weren't done yet. But by the end of it, being able to have written a poem a day for a month gave me such a confident boost that I haven't stopped writing poetry since. For me, the important takeaway, both this year and last year, was that you need to start and put yourself out there. You'll write a lot of crap but you'll also find pieces you're actually impressed with, and pieces you know you can work on to turn them into good poems."
Make of this what you will:
I have tornadoes inside me,
and they keep knocking into each other,
knocking the breath out of me,
knocking down crazily careening constructions
that I've been building for a while;
I guess they weren't cemented enough in my belief.
And today, I saw what fading feels like.
I saw wind speeds slow down to a
storm that could fit in a snow-globe,
but I'm back to everything
being flung together
and apart
and just for a second,
laughter sounded like pebbles
in an empty jar,
clanking.
The winds are picking up again.
"With #NaPoWriMo, I honestly didn't think I'd be able to go through with it. I started out writing on the prompts Harnidh Kaur put out on Instagram. But then, I wanted to see if I could write without prompts and continue this every day for a month. So I ended up writing 2 poems a day, which basically meant 60 poems this April. Writing every day is very cathartic, to be honest. You may not always end up writing about your day, but the sound of your fingers scuttling across the keyboard is very satisfying, perhaps even therapeutic. Being a romance writer, writing poetry offers me a different outlet. So this month has actually helped me focus better on my manuscript. I just have three days and six poems to go. Hopefully, I'll be able to finish on a high."
i spilled a little bit of myself on to your pillow
tonight. you're familiar with her.
besides being a part of me, she is you.
a part of you; that i found hidden
in the space between the drawers you and i share.
that little door that houses toothbrushes, combs, and lingerie –
extras we take for granted, believing we'll
never run out of them. in this space, lies
an infinity we are familiar with. it's led us
to where we are today, years later,
holding onto each other,
pouring ourselves into each other,
filling closet spaces with each other's things-
your watches and belts, my jhumkis and juttis.
until eventually, we had to build another one
for the memories we made when went shopping for them.

so now, you know who she is exactly.
she is the girl who shares a home with you.